Austria has plenty to offer international tourists. During winter times, Austria becomes the perfect destination if you are into skiing. From fabulous ski resorts with a village feel to areas for beginners or advanced skiers. Austria's Alps guarantee you snow throughout the season and further activities beyond skiing. Visit Austria soon!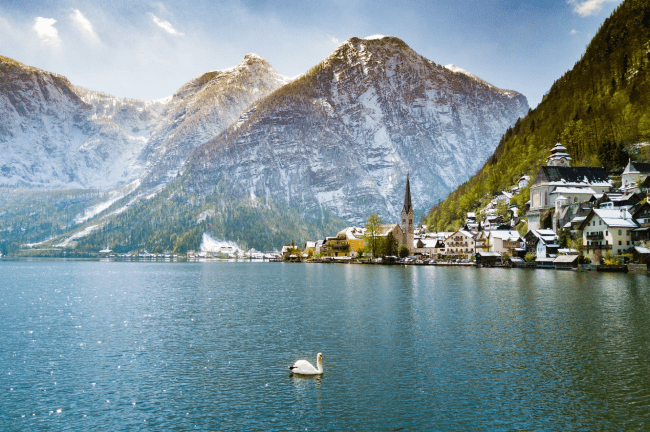 Citizens of Antigua and Barbuda who want to visit Austria and enjoy some snow should know about the new entry requirements. The European Union is establishing a new electronic system refer as ETIAS and Austria will request it to all its international visitors, including Antigua and Barbuda travelers.
iVisa.com is facilitating the Austria ETIAS by offering you a fast, simple, and trustworthy product.
Keep reading about ETIAS below.
Frequently Asked Questions (FAQs)
What is ETIAS?
ETIAS means European Travel Information and Authorization System. ETIAS is the new online form created by the European Union to better manage the European borders. The ETIAS system will collect information and documents from non-EU travelers and use it for safety purposes. The main goal is to use the information and cross-checked with other databases resulting in a decrease in illegal immigration and potential terrorism.
Begin the application with iVisa.com today!
Do I need an ETIAS as an Antigua and Barbuda citizen?
Yes, citizens of Antigua and Barbuda need an ETIAS. Antigua and Barbuda is part of the 62 countries around the world that are visa-exempt to the Schengen area, therefore, an ETIAS is required.
Go to the application page and enjoy Austria soon!
Is Austria ETIAS comparable to a visa?
No, visas and ETIAS are different. For a visa, you need long waiting periods plus extensive paper forms. For an ETIAS, you just need some minutes to complete an 100% online questionnaire and you are ready to visit Austria.
As well, only countries that don't require a visa, are the ones who can apply for an ETIAS. In that case, you won't have to go through the tedious visa process.
Is the Austria ETIAS valid for other countries?
Yes, ETIAS is not an exclusive procedure for Austria. ETIAS is valid for the 26 countries in the Schengen area. If you are unsure if all the countries on your itinerary are part of Schengen, then go to iVisa.com Visa Checker. This will confirm if you need any other travel documents, apart from the ETIAS.
How long is Austria ETIAS valid?
ETIAS is valid for a maximum of 90 days in the Schengen area. The authorization document can be used for up to 3 years. There are no limits to the number of trips during that period.
Apply now and get to know Austria soon!
What info and docs are requested?
When completing the electronic form you will provide name, address, birthplace, parents' information, etc. As well, you might be asked about criminal background, health conditions, and anything else relevant for the immigration authorities. Answer with honesty because your information will be checked against other international databases.
Keep these following requirements:
A passport's scan with a clear view of your picture and personal information.
An email address so iVisa.com can send your ETIAS.
Payment alternatives, iVisa.com gives you two payment options, use a Paypal account or pay with a credit/debit card. A small fee for iVisa.com's services will be charged.
What are the processing times to get the ETIAS?
Select the best option according to your time and budget.
Standard, wait a moderate time to obtain the ETIAS.
Rush, quicker service for a higher pricer.
Super rush, when your trip is very soon, choose the fastest alternative.
Not sure about something? Contact our customer agents.
How is the Austria ETIAS process?
Follow these next 3 steps:
Fill out the information required in the online questionnaire and pick a processing time.
Check your answers and correct any mistakes. Determine a payment method between a *credit/debit card or a Paypal account**.
Upload the scan of your passport and any other documents required.
It's as easy as it sounds! Travel to Austria with your ETIAS now!
What answer will I receive in my email?
iVisa.com will send your ETIAS to your email, so check your inbox regularly. Once you get your ETIAS, have it with you when entering Austria as border officers will request it. Your final admission depends on immigration so don't forget the correct documentation.
How secure is iVisa.com?
iVisa.com provides safe services to travelers around the world. Security guidelines are important for the platform and teams, for this reason, travelers' information is carefully safeguarded. Read our clients' opinions about satisfactory services with iVisa.com.
How can I get more information?
Go to iVisa.com's main page to keep exploring all the options you have to visit Austria. Also, we have a full team of customer support that are waiting for your message.
ETIAS are easy to get, start now!