Apart from impressive palaces and medieval castles. Austria's historical buildings also include churches. The Gothic cathedral of St. Stephen's in Vienna comes from the 12th century and was even rebuilt after World War II. Don't miss the chance to climb the 343 steps to get to the top or explore the 14th-century catacombs. Ready to visit Austria? Then start applying for the new entry requirements.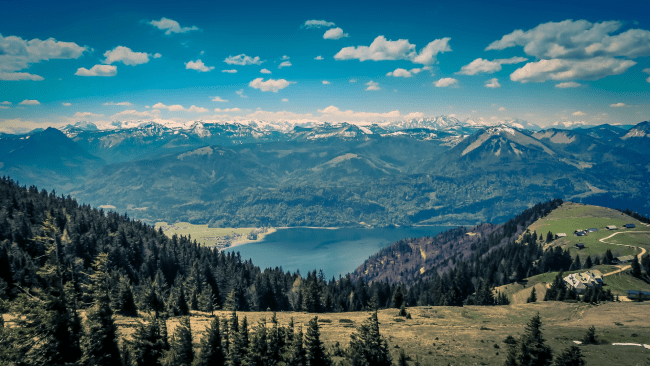 International travelers going to Austria need to get an ETIAS. This is a new requirement for citizens from countries exempt from a Schengen visa. Citizens of Dominica will have to get an ETIAS to visit Austria.
Don't worry! Because iVisa.com can help you with the ETIAS process. Try this fast, simple, and trustworthy service with iVisa.com.
Keep reading about Austria ETIAS below.
Frequently Asked Questions (FAQs)
What does ETIAS stand for?
ETIAS stands for European Travel Information and Authorization System and it's the new online system established by the European Union. ETIAS has been created to safeguard European borders through the information collected from non-EU travelers.
Begin the application form with iVisa.com today!
Do I need an ETIAS as a Dominica citizen?
Dominica is part of the 62 countries that don't require a visa to the Schengen area. For this reason, citizens of Dominica must get an ETIAS if they want to travel to Austria or any other Schengen country.
Complete the ETIAS online form and enjoy Austria soon!
Is Austria ETIAS equivalent to a visa?
No, ETIAS and visas are not equal. The processes are different, for a visa you need to get tons of paperwork and interviews at the consulate. On the contrary, an ETIAS just requires an Internet connection so you can fill out an electronic questionnaire, that's all!
Besides, visas and ETIAS are targetted to different countries. If your nationality requires a Schengen visa, then you don't need an ETIAS. On the other hand, like the Dominica case, countries that don't need a Schengen visa must get an ETIAS.
Can I travel to other countries with the Austria ETIAS?
For sure! But make sure those other countries belong to the Schengen space. There are 26 countries in Europe part of the Schengen agreement. If you plan to travel to the Schengen area, then your ETIAS will be valid.
Not sure about this? Then go to the iVisa.com Visa Checker or contact one of our support agents to help you.
How long is Austria ETIAS valid?
The Austria ETIAS is valid for 3 consecutive years. You can stay up to 90 days in Austria or any other Schengen country.
Apply now and get to know Europe soon!
What docs are requested?
The ETIAS application will require personal information, like name, address, birthplace, and parents' details to information about any criminal past, medical conditions, and previous trips. Your data will be cross-checked with other international databases, so answer with truthful information.
Keep the next requirements:
A passport's scan showing your photo and details.
An email address that must be valid to send your ETIAS documents.
Payment alternatives, pay with a Paypal account or with a credit/debit card. iVisa.com will charge a small fee for the service.
Which are the procedure times to get the ETIAS?
iVisa.com believes the time is essential, for this reason, you get to choose between the next options:
Standard, the typical service for a moderate waiting period.
Rush, a rapid option in case you are in a hurry.
Super rush if your journey starts soon and you want your ETIAS as soon as possible.
Not sure about something? Contact our customer agents.
How is the Austria ETIAS process?
The process is simple and you need to follow the next steps:
Fill out the online questionnaire with your information and pick a processing time (Standard, Rush, or Super Rush).
Review your form and complete any blanks spots left. Select a payment alternative with a credit/debit card or a Paypal account.
Upload the travel documents required, like your passport scan.
Visit Austria with your ETIAS now!
What answer will I get?
You will get your ETIAS document, this will be sent to the email on your request. For this reason, you must provide a valid email address so your document arrives safely. Show your ETIAS authorization document to EU immigration upon arrival.
How secure is iVisa.com with the ETIAS?
iVisa.com is very secure with ETIAS or any travel procedure. iVisa.com works with strict guidelines in terms of security so if you apply with iVisa.com your information will be safe.
Check our clients' opinions about satisfactory services with iVisa.com.
How can I get more info?
You can continue exploring iVisa.com's main page or get in touch with customer support for any specific inquiries.
ETIAS are easy to get, go for it!