Austria is a magnificent country in Europe. If you ever visit Vienna, Austria's capital, you must visit the Belvedere Palace where you can find the Austrian Gallery. This gallery has the largest Klimt art collection, his famous painting 'The Kiss' can be seen here. If you want to find more art and history then Austria must be in your plans.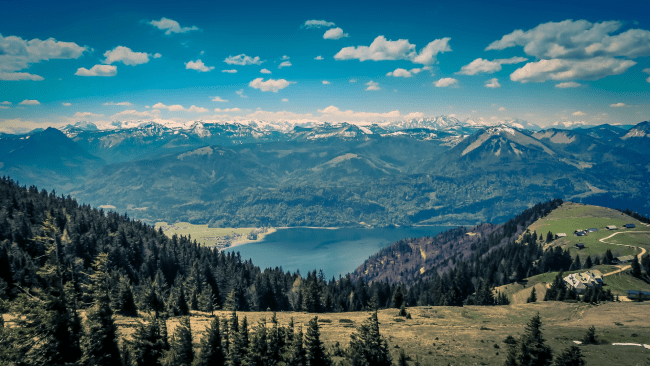 Citizens of Albania can travel to Austria if they follow the new entry guidelines given by the European Union, the most important one is ETIAS. This new electronic system will be required for all countries visa-free to the Schengen space and Albania is part of this group.
But, you don't have to worry because iVisa.com has the solution. You can apply for an ETIAS through the iVisa.com's platform. This is a fast, simple, and reliable service.
Get to know more about Austria ETIAS with the next FAQs.
Frequently Asked Questions (FAQs)
What does ETIAS mean?
ETIAS means European Travel Information and Authorization System. This is an online form required to the 62 countries exempt from a visa to the Schengen space. Albania is among these countries, therefore, citizens of Albania will need to get an ETIAS.
The ETIAS's purpose is to gather information from non-EU travelers that will allow the European Union to better control its borders. From the information collected, they can detect potential threats and stop criminal activity.
Are ETIAS and visas similar?
No, visas and ETIAS are not similar. They have different procedures and they are targeted to different countries. In terms of process, visas require extensive paperwork and appointments at in the embassy. However, ETIAS just requires an online form which can be done from anywhere with an Internet connection. Also, if your country requires a visa to the Schengen area, then an ETIAS is not necessary. On the contrary, like Albanians who are visa-free to the Schengen space, then an ETIAS will be needed.
Go to the application page and start with iVisa.com!
Is ETIAS valid for all Europe?
Not exactly. ETIAS is valid for the 26 countries part of the Schengen deal and Austria is included. Remember that not all countries in Europe belong to the Schengen space. Check the iVisa.com's Visa Checker to confirm if your nationality is part of this group.
Some doubts about this?, get our support team to help you.
How long is the Austria ETIAS valid?
The Austria ETIAS is valid for 3 consecutive years. While visiting Austria or any other Schengen you can stay up to 90 days in a 180-day period.
Austria is waiting for you, start applying here!
What info do I need to provide for Austria ETIAS?
The online form will require personal information such as name, address, employment history, etc. Also, you will be asked about criminal records, previous trips to risky countries, and any other information relevant for the EU authorities.
The next requirements are important too:
The scan of your passport showing your photo and details.
A valid email address, that iVisa.com will use to send you your ETIAS.
Payment options, choose between a Paypal account or use a credit/debit card. iVisa.com charges a minimum fee to get your ETIAS easily.
What are the procedure times?
iVisa.com brings you three alternatives according to your needs:
Standard service, the most common option.
Rush service, for a higher fee, iVisa.com will rush your requirement.
Super rush service, you should choose this option if time is pressing.
Which are the steps for the Austria ETIAS?
Get through the next 3 steps:
First, respond to all the questions in the electronic form and select a procedure time.
Second, review your information and decide how you will pay, use a credit/debit card or Paypal.
Attach the documents required, like your passport.
In case you have some doubts, get in touch with iVisa.com support agents or start the application right away!
What will I get in my email?
You will receive your ETIAS in your email. Once you have it, make sure to print it or keep it in an electronic device with you at all times. EU immigration will request it at your arrival and this will make your entry possible.
Do minors need an Austria ETIAS?
Yes, children also need ETIAS. Each person in your travel group, no matter age, will need an ETIAS. Go here to start the ETIAS for your children.
How safe is ETIAS with iVisa.com?
It's 100% safe. iVisa.com works very hard to bring you systems with the highest security standards, so all your information is safe with iVisa.com. Check our customers' reviews for further details about this.
I have some questions, who should I contact?
You can contact the customer service team that is available 24/7 for any inquiries. There is also the option to write to help@ivisa.com for a quick response.
Apply now and get your Austria ETIAS!