Did you know Austria was home to one of the most powerful kingdoms in Europe? The Hofburg family left behind beautiful palaces that you get to explore today. One of them is the Belvedere Palace in Vienna where you can find an incredible art collection and marvelous halls reminiscent of an impressive past. Visit Austria and make sure to know about the new entry requirements.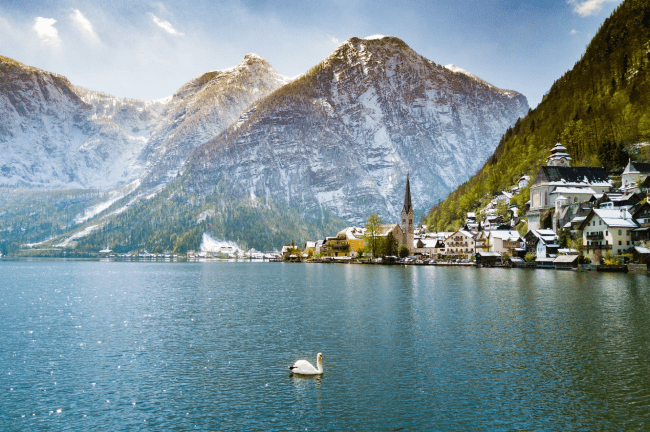 Citizens of Costa Rica will be asked for a new requirement referred to as ETIAS, which has been implemented by the European Union. ETIAS will be valid for Austria and the Schengen countries in Europe.
iVisa.com is here to bring you an easy process for your ETIAS, go [here], and start your application. iVisa.com is offering a fast, simple, and 100% reliable service.
Find out more about Austria ETIAS with the next FAQs.
Frequently Asked Questions (FAQs)
What does ETIAS mean?
ETIAS means European Travel Information and Authorization System. The ETIAS will gather information from non-EU travelers that the European Union will use for security purposes. This a 100% online form which is a requirement for 62 countries that don't need a Schengen visa.
Citizens of Costa Rica will be required an ETIAS.
Are ETIAS and visas the same?
No, these are two different procedures. On one hand, visas demand extensive paperwork and appointments at the embassy. Also, you will probably wait a long period to have a final result. On the other hand, ETIAS is an authorization document in which you need an Internet connection to complete an electronic questionnaire.
It's as easy as it sounds! Do you want to start now? Go here.
Is Austria ETIAS valid for all of Europe?
Not for all of Europe. ETIAS can be used to enter the 26 countries in the Schengen space, including Austria. But be careful, because not all countries in Europe are part of the Schengen agreement. Choose wisely the countries you want to travel or use the iVisa.com Visa Checker to make sure you only need an ETIAS.
Some questions about this? Get the support team to help you.
How long is the ETIAS valid?
The ETIAS is valid in the Schengen countries for up to 90 days within 6 months. Besides, the document has a validity of 3 consecutive years and you get to travel as many times as you want.
Austria is waiting for you, start applying here!
What information do I need to provide for ETIAS?
Answer all the questions in the online form which will include name, address, parents' details, etc. Also, you could be asked about criminal records, previous visits to risky countries, and anything else relevant for EU immigration.
Check the next items too:
The scan of your passport.
A valid email address, to get your ETIAS document safely.
Payment options, pick between paying with a Paypal account or use a credit/debit card. iVisa.com has a minimum price to give you the best service.
Which are the processing times?
iVisa.com brings you three alternatives according to your needs:
Standard service, an average waiting period.
Rush service, if you need your document faster, then the rush service is the best alternative.
Super rush service, in case you have a bigger budget, this is the option for you.
Which are the steps for the ETIAS?
Follow the next 3 steps:
First, fill out the electronic form with truthful information and select a processing time.
Second, check your information and pay using a credit/debit card or Paypal.
Attach the scan of your passport and any other document required.
Get in touch with the support agents in case you have some doubts, iVisa.com is here to help you!
What will I get in my email?
You will get your ETIAS authorization document. After completing your online form and wait for the chosen procedure time, iVisa.com will send you the ETIAS. Keep this document with you when entering Austria, so you can show it to airport officers.
Do minors need an ETIAS?
For sure! All travelers entering the Schengen area who don't require a visa will need to have an ETIAS. This includes minors or elderly people. No matter the age, you will need to provide an ETIAS for all the people in your travel group.
How safe is ETIAS with iVisa.com?
iVisa.com has the highest security guidelines for all the processes in its platform. Be confident your document will be handled by a professional team who will work on your ETIAS carefully. Review our clients' opinions and experience iVisa.com.
I have some questions, who should I contact?
Reach out to our customer service team that is available 24/7. You can also write to help@ivisa.com for a quick answer.