Innsbruck, a wonderful tourist destination in Austria is famous for the residence of Emperor Maximilian I who reigned there from the late 1400s to the early 1500s. When you visit this city, you will be able to witness first hand both its imperial and modern architecture. If you are planning to visit in winter, you can enjoy skiing and in summer, you will get a chance to hike. This place is well-known for \winter sports so if you also love winter sports, start planning your vacation now. While planning your vacation, the first thing that you will require to enter Austria is Austria ETIAS if you are a citizen of Israel. To seek approval of your travel authorization document, you will have to submit an application form online. You have to fill in personal information in this form and this data will be cross-checked against a large number of databases. Get assistance from iVisa.com to apply for this travel document quickly and easily.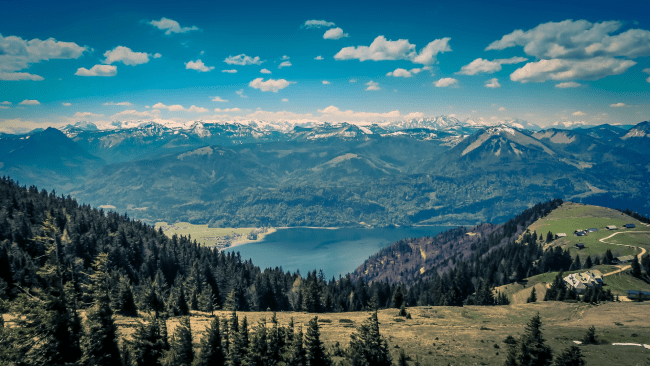 Below are a few FAQs to explain Austria ETIAS for the citizens of Israel. You can check these mostly asked questions and get a better understanding of this document.
Frequently Asked Questions
What does Austria ETIAS mean?
Austria ETIAS is an online travel authorization document that will soon be required by the Austrian government from every citizen of sixty-two visa-exempt countries traveling to Austria. With the utilization of this travel authorization document, you will be able to enter Austria multiple times within its duration. Using this document, the Austrian government hopes to track any terrorist or criminal activity. This document will help in reducing illegal immigrants' entry into Austria. Getting your ETIAS is simple and quick when you apply with iVisa.com.
Can I travel to other countries with Austria ETIAS?
you can only travel to those Schengen countries that allow ETIAS authorization. You can utilize iVisa.com Visa Checker Tool to check whether the countries in your travel itinerary are on that list.
What information do I need to fill in the application form?
To fill the application form for ETIAS, the exact information you need to submit hasn't yet been disclosed. Here is the list of some details that you might need to provide while filling out the form.
Your full name
Your residential address
A valid email address
Valid passport details
Your parents' full name
Your mobile number
Your birth details i.e. place and date of birth
What will happen if I submit the wrong information in the application form?
The information you fill in the application form for this travel authorization document will be checked against different databases. If the immigration authorities find any inappropriate or wrong information, your travel authorization will be immediately rejected. This means you will not be able to enter Austria.
What are the advantages of Austria ETIAS?
There are various advantages of getting an Austria ETIAS like:
You don't have to visit the embassy to get approval as this is an e-document.
You will get approval for this document sent directly to your valid email address.
You can enter Austria with this travel authorization for unlimited times.
You can stay for a maximum of ninety days under a period of 180 days.
You can visit other Schengen countries utilizing this document.
Can I trust iVisa.com for my travel requirements?
Yes, you can completely trust us for all your travel requirements like visas and ETIAS. We have been serving our customers for many years and our clients find us trustworthy, punctual, and affordable.
Where should I go to clear all my doubts?
You can visit our page and get more info about ETIAS and other travel requirements. You can also contact our customer care executives who are ready to assist our customers 24/7.
Start planning your vacation to Austria and make unforgettable memories.