Austria is a land of phenomenal natural beauty and historically rich culture. Offering a diverse range of activities from adventure sports to the serene cultural monuments to relaxing amidst its beautiful lakes and mountains landscapes... It is one of the top tourist destinations in the world. Austria leaves an unforgettable, unmatched, and fulfilled promise of a complete and absolute holiday experience. To know more about Austria read on to find information on how you can get an Austria ETIAS in addition to your ticket to Europe in just a few short and simple steps with iVisa.com!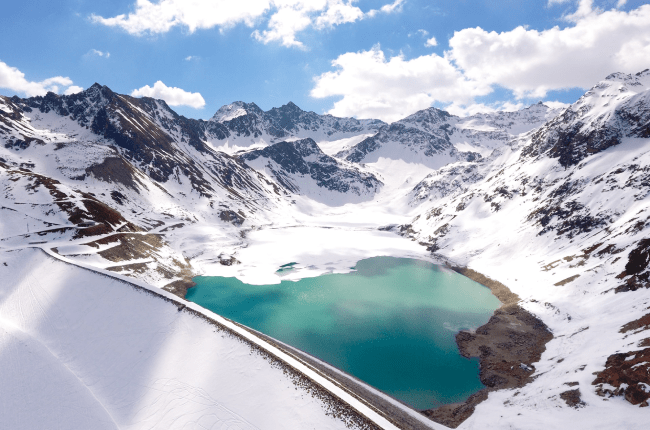 In less than a few minutes you can go through our FAQs given below and ensure you have a smooth and enjoyable trip to the picture-perfect place of your dreams, Austria, as soon as you complete filling out iVisa.com's online form. We'll help you with all the information you need to get the ETIAS, quick and safe.
Pack your bags and be on your way to your dream destination. What are you waiting for?
Frequently Asked Questions (FAQs)
DO I NEED THE ETIAS TO ENTER AUSTRIA? WHAT IS IT ALL ABOUT?
Keeping pace with the emerging trends in recent advancements and improvements in technology and safety measures, Austria has introduced an EU visa waiver scheme which will require non-Europeans to apply online for a travel authorization.
This would be like a regular visa, only made much simpler and easier. You would just need to fill out a simple online application! Easy as that! This new system is called the European Travel and Information Authorisation System or ETIAS and will be in effect from 2022 onwards.
ETIAS is a new necessity for citizens from countries exempt from the Schengen visa. Citizens of Nicaragua would require an ETIAS to visit Austria. Continue reading further, in order to understand how or check out the iVisa.com application form in a simple way.
THE ETIAS APPLICATION PROCESS, HOW IS IT DONE?
For more clarity and better understanding of whether or not you can apply for the Austria ETIAS, click on iVisa.com's Visa Checking Tool on the iVisa.com homepage.
Once you make sure you need the Austria ETIAS, we at iVisa.com will guide you through the 3 quick and simple steps to get you there smoothly, swiftly and easily.
Stage1, complete the application form and select the procedure time you prefer (more on this below).
Stage2, confirm the information you entered into your application and use your credit/debit card/Paypal account to pay the fee.
Stage3, simply upload the required documents related to your nationality and submit.
IMPORTANT DOCUMENT REQUIREMENTS FOR THE AUSTRIA ETIAS
The information required is straightforward, simple, and is asked mainly not only to strengthen procedures but also to reduce the interim waiting period and not to forget, address security concerns of tourists too. Provide the following documents:
A valid passport
A digital photograph
A valid e-mail address
Click here to fill out your online application.
WHAT IS THE EXPECTED PRICE & PROCESSING TIME?
Given below is some information to help you understand our 3 types of prices and processing times:
Option 1: The "Standard" option gives you all the basic services for a moderate waiting period, for when you're not in a rush.
Option 2: The "Rush" option allows you a faster option for a relatively higher price. This is for when you need to jet-set-go!
Option 3: The "Super-Rush" option is useful if your journey needs to begin urgently and you require a priority process.
Need more information? Please feel free to contact our customer support team.
WHAT IS THE ESTIMATED TIME TO GET THE ETIAS AND ITS VALIDITY
Given that all the information in your online application is correct and you have all the documents required in place, your ETIAS should get approved within 15 minutes. In case of any dispute, give it 2 weeks time on the outer end. Once you receive it, the ETIAS will be valid for 3 years or until the end of the validity of the documents used in the application, whichever comes first.
Apply Here and get to know Austria right here, right now!
CAN I TRUST iVISA.com TO GET MY ETIAS?
Of course you can! We ensure that we follow strict online travel procedures. iVisa.com has the most advanced solid and reliable systems in place to protect your personal information, while simplifying the otherwise tedious process of filling out online applications.
Check out our client reviews and see for yourself what awaits!
HOW DO I GET MORE INFORMATION AND DETAILS?
We would be glad to help in case you do have any other queries or questions. Contact us to give you clarity about anything you would like to know further.
Contact our customer care representatives by texting us via chat or check out iVisa.com's webpage for more info.
If you are all set and raring to go, apply now for your ETIAS form via iVisa.com and get ready to embark on an unforgettable adventure in awesome Austria!