Singaporeans don't need a paper visa to enter Austria, but that doesn't mean that they'll be able to enter just with a passport. By 2022, citizens of Singapore will require an Austria ETIAS to enter this country. This document will be necessary not only to enter Austria but to enter other countries in the Schengen Area.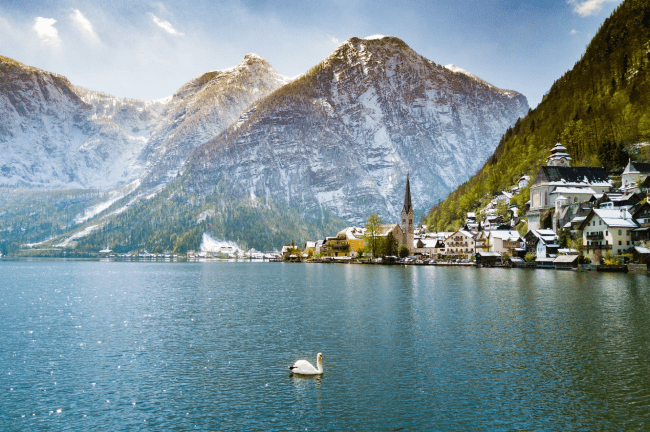 The best thing about it is that you'll be able to receive it with an easy application form, and with iVisa.com you won't need to spend a lot of time on this task as you'll just have to complete an easy 3-step method and that's it! You can learn more about the Austria ETIAS for Citizens of Singapore by reading the following information.
Frequently Asked Questions / FAQs
What is the meaning of "ETIAS"?
You might be wondering what ETIAS means, so please note that this acronym stands for European Travel Information and Authorization System. This system isn't just applicable to Austria but other countries too. With this system, you can get a travel authorization that allows you to enter the countries in the Schengen Zone.
But, as you can guess, you can use this document only in Schengen Area countries (26 members by now).
If you're a Schengen Visa-exempt country, you still need to apply for the ETIAS to enter this region, including Austria.
Do I need a visa to enter Austria?
Not exactly. As you read above, as a Singaporean, you don't need a visa, what you will need is an ETIAS. You can confirm this information by clicking on this link.
Remember that this document allows you to stay 90 days out of 180, and remember that it can allow multiple entries when granted for the maximum duration of 3 years.
What documents do I need to apply?
What's great about iVisa.com's online form is that it doesn't ask you for too many things, just the following:
A valid passport.
A credit/debit card (or a Paypal account).
An email address for confirmation.
Please note the travel industry suggests that your passport is valid for at least 6 months as some airlines have a 6-month rule.
What are the processing times and the prices?
It's not possible to learn all the details about the price yet because this document is too new and the price can change according to the nationality of the traveler. However, we can inform you that with iVisa.com you don't have to pay a high price to receive your ETIAS via email. The options are:
Standard Procedure: offers a standard processing time but an affordable price
Rush Procedure: with a faster processing but a higher price.
Super Rush Procedure: with the fastest processing time at the highest cost.
How can I apply for this document?
The application form that iVisa.com created is quite easy and it only has the following steps:
First, you will have to provide your general information when filling in the questionnaire. You also have to choose the processing time from the options mentioned before.

Then, you'll need to revise data entered in step one and proceed with the payment. You can use a credit/debit card or a Paypal account at this point.

The last step asks you to attach the passport scanned-copy and remember that extra documents may be required, it depends on individual circumstances.
Click here to get started. Once you are ready, submit your form and wait for your ETIAS results to arrive. In case you need help filling in your application, iVisa.com has a great support service that you can call anytime.
How long does it take to apply for an Austria ETIAS?
You'll need probably less than 20 minutes to complete the online form because it is simple to understand.
What happens after I finish the online form?
Once you send your application form, you just need to wait for your results via email in the timeframe you selected. As you can see, there's no need to deal with the embassy. We do it for you so you don't have to spend valuable time on it. The next thing to do is simply print the valid document or just show it to the authorities using your electronic device.
What benefits do I receive with an ETIAS?
You might be thinking that by applying for the Austria ETIAS you don't receive any benefits, but think again because you'll receive more than one advantage from it. Here's a list:
You can save a lot of time and effort when applying online, especially with iVisa.com's user-friendly system.
This document works with other international security organizations like Interpol, SIS, VIS, etc., so you'll avoid any problems at the airport.
The ETIAS allows you to obtain proper treatment as a tourist traveler because it was created to reduce illegal migration as well.
The best benefit of this document is that only one online form allows you to enjoy all the countries in the Schengen Area.
Is it safe to use iVisa.com?
Many people believe that online information can get leaked easily and that it can get into the wrong hands very fast. However, that's not something to be afraid of with our services. We offer you maximum safety, confidentiality, and we always invest a lot of effort and work in the security of our platform. You can check what more than 20.000 happy customers say about us on this link.
Where can I get more information?
For a faster resolution of your queries, you can click here and start chatting with one of our customer service agents. Another option is reading more FAQs on our website.
Apply for your Austria ETIAS today and prepare the rest of your trip peacefully!