The availability of the COVID vaccine has spurred tourists to start traveling after a necessary pause in travelling activities. However, you should be aware that immigration services in Austria have started to check what type of COVID-19 vaccine you have. Don't worry about anything! Because iVisa.com is ready to provide all the information about which COVID-19 vaccines are approved for travel for Austria (July 2021).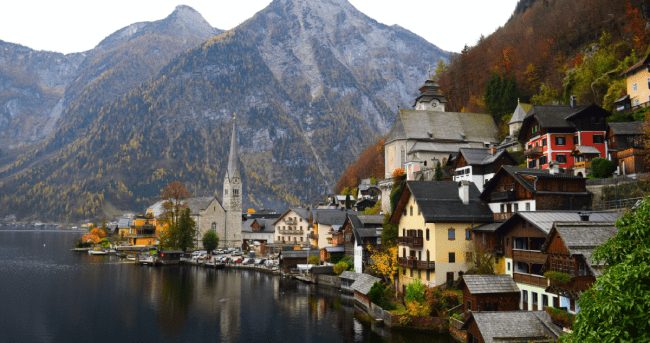 Keep reading all the details about your next trip to Austria.
Frequently Asked Questions
Do I need a COVID-19 vaccine or vaccination certificate to enter Austria?
Austrian authorities are establishing new health protocols for incoming visitors. Nowadays, you can have a COVID vaccine passport or vaccination certificate for a smooth entry to Austria. This document proves you have the vaccine against COVID-19 and the type of vaccine you got.
Remember that current entry requirements related to COVID could change without notice. Always keep updated with the most recent news through iVisa.com.
Which COVID-19 vaccines are approved for travel for Austria (July 2021)?
Austrian authorities are allowing only the vaccines that have been approved by the European Medicines Agency (EMA) and the World Health Organization (WHO). Travelers with these vaccines can start planning a trip to Austria now.
Check the vaccines that are valid for your entry to Austria:
Comirnaty – Pfizer/BioNTech Manufacturing GmbH
Vaxzevria – AstraZeneca
Vaccine AstraZeneca (Covishield™), Serum Institute of India Pvt. Ltd.
Janssen-Cilag International NV.
Spikevax; mRNA-1273), Moderna Biotech
Vero Cell – Sinopharm/Beijing Institute of Biological Products Co., Ltd.
Our team is ready to give you more details about which COVID-19 vaccines are approved for travel for Austria (July 2021).
Do I need to quarantine when I get to Austria?
If you're fully vaccinated, there is no need to think about quarantine in Austria. In case you're not vaccinated, you will need to check whether your country is considered high risk and what requirements are needed for the quarantine period.
We can explain which COVID-19 vaccines are approved for travel for Austria (July 2021). Trust our team!
Can iVisa.com help me in obtaining the entry documents for visitors to Austria?
Of course! We're experts in all these types of travel processes as we want you to have the best time in Austria. You will need a valid passport to enter Austria. Also, you must request a Health Declaration before your trip. This document is essential for a smooth entry.
Let's learn which COVID-19 vaccines are approved for travel for Austria (July 2021).
What are the processing times and prices?
You can choose from the following three alternatives to acquire the Health Declaration:
Standard processing: In case you have available time to wait for your document.

USD 20.00

-

24 hours

.
Rush processing: The Health Declaration will be yours in less time. Let our team process your application as fast as possible.

USD 35.00

-

8 hours

.
Super Rush processing: Don't miss the chance to have your health document right away. Pay a little more, and you will have it now.

USD 60.00

-

4 hours

.
What are the documents I need to start my iVisa.com Application?
In order to have the Health Declaration for Austria, you must have the following documentation:
A valid passport. Make sure your information and photo are clear.
A payment method. We receive debit or credit cards.
An email address to receive the Health Declaration.
We can tell you all about which COVID-19 vaccines are approved for travel for Austria (July 2021). Keep checking the following lines!
Is it safe to use iVisa.com?
Countless travelers keep trusting our services as they know we work with the highest security standards. Data from travelers are safe within our systems.
Read what our current customers have to say about iVisa.com.
If I have more unresolved questions, where can I find more info?
In case you're still wondering which COVID-19 vaccines are approved for travel for Austria (July 2021), iVisa.com has all the answers for you. Connect with our support agents, and we will solve all your doubts. We're available 24 hours a day.
iVisa.com Recommends
We know you're already in love with Austria as it has incredible places for you to visit. Don't miss the Hofburg Palace in Vienna, which holds the most relevant historical passages of Austria. The residence was the home of the powerful Habsburgs. This massive palace has had architectural influences from the Renaissance, Baroque, Gothic, among others. For this reason, you can see so many architectural features in all its rooms.
The whole complex goes over 59 acres which are complemented by 19 courtyards and 2,600 rooms. Make sure to check the Imperial Silver Collection, where monarchs used to have imperial banquets. Visit the Sisi Museum, which focuses on the life of Empress Elisabeth, mother of Marie Antoinette. The Imperial Apartments are essential during your visit. These are 19 rooms that were once the rooms of Emperor Franz Joseph and his wife.
Continue with Salzburg, the residence of Prince Archbishops. The site is known for being a spiritual center of Christianity. The Benedictine Abbey of St. Peter was founded in AD 690, and it's located in the heart of the Altstadt (Old Town). Travel to Austria now!