Are you a citizen of Namibia planning to travel to Austria and don't know how? iVisa.com can help you through all the processes. The first thing you need to know about your trip is that you will need a Schengen visa to travel.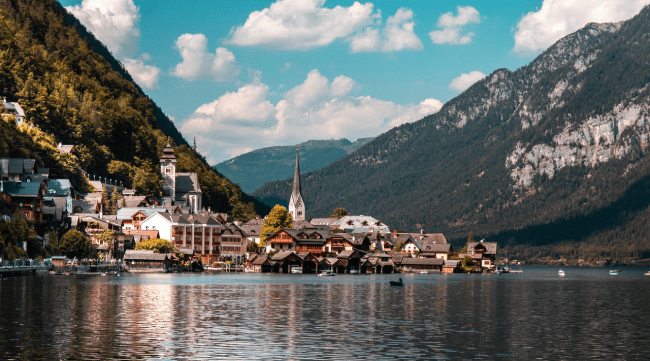 Is it difficult to apply? With us, it is super easy. The only thing you need is to apply for the Austria Schengen visa for citizens of Namibia on our web page and follow our steps. Our experts can handle the processing and delivery of the Austria Schengen visa for citizens of Namibia.
Frequently Asked Questions
How can I apply for the Schengen visa?
If you want an Austria Schengen visa for citizens of Namibia, you need the following requirements:
Certification letter: You need to confirm the purpose of your trip and must come from somebody from Austria.
A valid passport: It shouldn't expire for at least 6 months after the trip.
Previous visas: If you have had visas before.
Passport-sized photos: You need two passport-sized photos for the application.
Flight itinerary: You need to present an air ticket.
Bank support: It is mandatory to prove that you have financial support.
Medical assistance: It is necessary to have health insurance.
Hotel Reservation: You need to present your accommodation information.
Payment Method: Pay with a credit or debit card.
What are the processing times and prices for the Schengen visa application?
iVisa.com offers 3 processing options when you apply for an Austria Schengen visa for citizens of Namibia:
Standard Processing option: With a lower cost comes a longer waiting time for your visa.
Rush Processing category: The price increases and the wait time decreases.
Super Rush Processing category: Finally, this being the most expensive speed, comes with the shortest waiting time.
Is there a time limit to stay in Austria?
Yes, there is a time limit that one must meet. Normally first time applicants for the Austria Schengen visa for citizens of Namibia get the short-stay visa, which means you will have a maximum 90 day stay in a period of 180 days to travel around Austria.
Are there different types of Schengen visas?
There are 5 types of Schengen visas you can apply for, these depend on the purpose of the trip. When you are applying for this visa you have to select between a business, tourism, sport/cultural, medical, or study/trainee visa.
Can I trust iVisa.com with my information?
Yes, you can! We will always protect all your personal information. Our customer testimonials are proof of the wonderful service we provide.
What happens if I have any unresolved questions?
You can always contact us through our customer service 24/7 to clear any questions you may have. Remember to visit our webpage to read our informative blogs. If you have a query, we will find the answer!
iVisa.com Recommends
Vienna, the capital of Austria, is well-known for its magnificent buildings, history, culture, and the Belvedere Palace. It is one of Austria's most-visited palaces and should definitely be included on your Vienna travel itinerary. Referred to most often simply as "The Belvedere," this important historic site is split into two major sections: the Upper and Lower Palaces. If you've only got time to explore one, make it the Upper Palace. Here, you'll find the largest portion of the siten's impressive collection of artworks, as well as having the chance to view one of the country's best-preserved architectural gems. Highlights include Sala Terrena; the Carlone Hall, with its ceiling fresco; the two-story Marble Hall, with its many sculptures and paintings; and the impressive Ceremonial Staircase. If you get the chance to visit all of them, the Lower Palace includes the Marble Gallery, with its collection of statues; the Grotesque Hall, with its numerous fine wall paintings; and a second Marble Hall, this one known for its fascinating ceiling fresco. The Belvedere also has a fabulous café and restaurant, three shops, and a charming Christmas Market for those traveling in the winter months. Visit it and you will not regret it!