Every citizen of Niger must apply for a Schengen visa to travel to Austria. So if you are organizing a trip to Austria, here at iVisa.com we offer services to take care of the procedures for your Schengen application.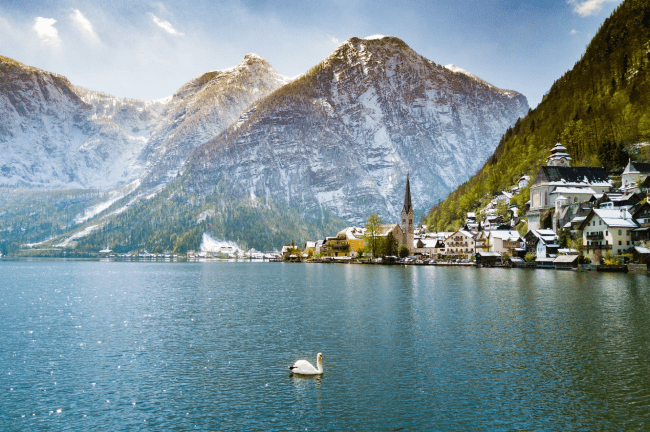 It is easy! If you need an Austria Schengen visa for citizens of Niger our experts can help you. If you have any questions on how to get your Schengen visa, you can read our FAQs.
Frequently Asked Questions
What documents are needed to apply for the Austria Schengen visa?
When you need to apply for an Austria Schengen visa for citizens of Niger, it is essential that you present the following documents:
Certification letter: This letter must include the purpose of the trip to Austria.
A valid passport: Your passport must be valid for 6 months after your trip to Austria.
Previous visas: If you have had visa(s) in the past.
Passport photos: You need two white background passport-sized photos.
Flight itinerary: Submit a round-trip air ticket.
Bank support: It is essential to prove that you have the financial support to cover your trip.
Insurance: It is mandatory to travel with health insurance.
Housing Reservation: The accommodation details are essential to apply for your Schengen visa.
Payment Method: Pay with ar debit or credit card.
Are there different processing times and prices at iVisa.com?
At iVisa.com we have 3 options that you can choose to apply for an Austria Schengen visa for citizens of Niger. Want to learn more about them? Let's go.
Standard Processing is the lowest cost processing option.
Rush Processing has a higher rate cost but you will get the visa in a shorter period.
Super Rush Processing is the best if you need your visa as quickly as possible.
How long can I stay in Austria with my Schengen visa?
Usually, the Austria Schengen visa for citizens of Niger is granted for a limited period. You will have 90 accumulative days to enter and leave Austria within 180 days.
What are the different visa types that I could get?
Depending on each person and their information, the authorities can grant 3 different kinds of validation: Single-entry, double-entry, or multiple entries.
What kind of Schengen visas are there?
The Schengen visa is categorized depending on the purpose of the trip: business, tourism, sport/cultural, medical, or study/trainee visa.
Can iVisa.com assure me that my personal information will be safe?
Yes, of course, we can! At iVisa.com we have excellent firewalls that protect all our customer's confidential information.
What if I have questions about the process?
If you have any questions you can contact us 24/7. Visit our webpage or write to one of the customer service experts. They will help you to resolve any issues.
iVisa.com Recommends
In Austria, not everything is in Vienna. You can also visit the western Austria travel spots, one of them is the Eisriesenwelt, known as the World of the Ice Giants. Found on the western edge of the Tennengebirge, the spectacular World of the Ice Giants is the largest system of ice caves in the world. Covering around 30,000 square meters, the caves were carved by an underground river in the Tertiary period. Discovered in 1879, they were opened to the public in 1912, and to date, an amazing 45 kilometers of the network has been explored. After winding along the Great Ice Wall, you'll be confronted by the massive Hymir Hall with its impressive ice formations and icicles. Stone steps lead to the Eistor, or Ice Gate, a spectacular 1,775-meter-high wall of ice, and the great Ice Palace. Guided tours last two hours, and the trip to and from the caves takes a few hours, so expect to spend the best part of a day exploring the area. Austria is a great place to just relax by sightseeing. Enjoy your trip with friends or family. You will not regret it!