If you are planning a trip business trip to Azerbaijan, you can apply for an Azerbaijan Visa online. There's no need to visit an embassy to get your visa, as long as your trip doesn't last more than 30 days in Total.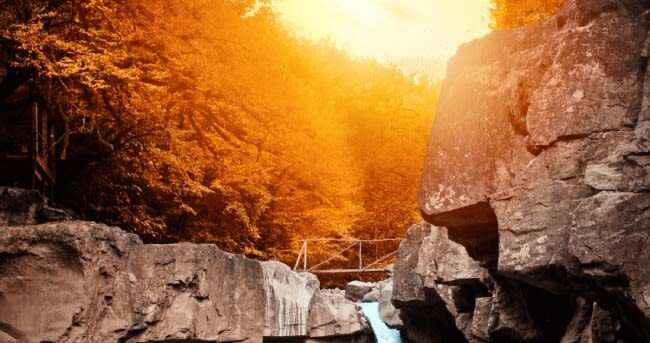 It is easy to apply for Azerbaijan Visa, and you can do it with iVisa.com. The whole process will only take around 15 minutes to complete, and you'll be done and ready to travel.
Azerbaijan Business Visa - Read all about it in our FAQs.
Frequently Asked Questions
Are there any COVID-19 requirements I should learn about before traveling to Azerbaijan?
Yes! Currently, all travelers are requested to present proof of vaccination and a negative PCR test result taken within 72 hours before arrival. Minors are exempt from presenting a vaccination card.
But these conditions are constantly changing. That's why we've put together a product page, so all our visitors can stay up-to-date with the current restrictions due to COVID-19.
We invite you to check it to learn about the Azerbaijan Business Visa.
What is the Azerbaijan Visa, and how can I obtain it?
The Azerbaijan Business Visa is a travel authorization you can get fully online and grants you a stay of 30 days. It's valid for 90 days from the date of issue and allows for a single entry.
To apply for it at iVisa.com, you just need to complete these three steps:
First: Fill in our online form using your details and select the processing time and fee that best suits your needs.
Second: Make sure that all the information entered is correct to avoid any issues, and pick a form of payment. We accept both credit and debit cards.
Third: Upload the required documents and apply.
Azerbaijan Business Visa - Get your Azerbaijan Visa soon and travel to Azerbaijan!
Do I need any documents to apply for the Azerbaijan Visa?
Of course! But the necessary documents are easy to get. You need the following requirements:
Scan of your passport's information page - It must be valid for over 6 months after your trip.
Email address - To receive your documents once ready.
Payment method - You can use credit or debit cards.
Azerbaijan Business Visa - Make sure to print your travel document before your trip.
What are the processing times and fees for the Azerbaijan Visa?
Our processing times and fees vary depending on how fast you want to receive your Azerbaijan Visa.
These are the three options:
Standard Processing:

6 Business Days

for

USD $87.99

.
Rush Processing:

5 Business Days

for

USD $139.99

.
Super Rush Processing:

4 Business Days

for

USD $202.99

.
Azerbaijan Business Visa - Our prices include the government fee.
Can iVisa.com be trusted?
Absolutely! Our security guidelines are strictly enforced to keep all your information secure. We've been in this business for a long time, but if you don't believe us, read what our previous customers have said about our services in the user reviews section.
Azerbaijan Business Visa - We work hard to keep our customers' information secure!
I still have doubts. How can I contact one of your agents?
Our customer care agents can be contacted through our website. They are available 24/7 to answer any questions about the Azerbaijan Business Visa.
iVisa.com Recommends
Explore Nakhchivan.
This autonomous Azerbaijani republic has a lot to offer its visitors. There are many quaint villages to explore and great outdoors. But this region is most famous for its traditional dishes that are different from anything else in the country.
If you're an avid foodie, we recommend trying qovurma shorbasi, a local lamb stew served with beans, potatoes, and a poached egg on top. This dish is still cooked the traditional way: underground in earthenware pots. Another exquisite dish is dadli qala (meaning delicious fortress). It's made of ribs cooked in a tandoor oven and served with buckwheat, roast potatoes, and tomatoes.
Now, if you want to take these flavors home, then you should stop by Nakhchivan's local bazaar. There you'll find local spices and herbs, fresh and dried fruits, and all the ingredients to prepare a great meal at home. The local bazaars or markets are always a great way to experience the local culture. You can arrive early and witness how vendors prepare for a bustling day. Or sit on a food stall to enjoy your favorite local dish while you observe the coming and going of the market.
The best thing is that Azerbaijanis are friendly people. Don't be afraid to strike up a conversation about a particular dish or spice. They'll be more than happy to share their culture with you.