Although Iran shares a border with Azerbaijan, Iranian citizens cannot travel there without a visa. Even the visa on arrival has a few conditions, but luckily, you can apply for an electronic visa with us.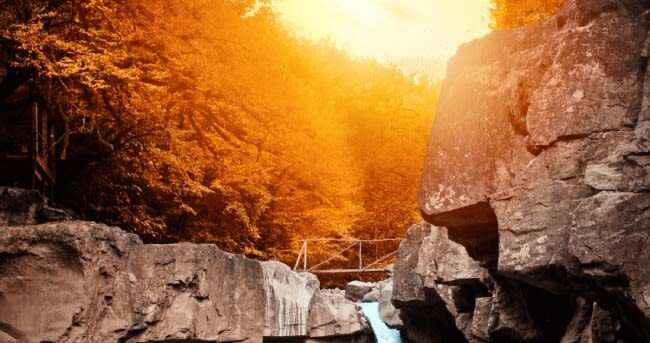 Frequently Asked Questions (FAQs)
I have an Iran passport, do I need a visa to visit Azerbaijan?
Indubitably. Iran visitors must get an Azerbaijan eVisa before entering Azerbaijan. Read the prerequisites here.
What is an Azerbaijan eVisa?
The Azerbaijan eVisa is an authorization that gives you a legal trip to Azerbaijan.
How long can visitors with Iran passport stay in Azerbaijan with an eVisa?
Iranian citizens can enter this nation for 30 days in Total. Remind that this visa should only be used for tourism or business. In other words, you cannot use this visa to work.
What are the documents required to apply?
Before going to the application form, you need to check and see if you have all the documentation you need. Here is a list:
Passport – see that your passport has a validation of 3 more months from when you are going to land in Azarbaijan.

A passport scan –just make a copy of your passport where your details appear.

E-mail address – a current email is very necessary since all the information about your visa will arrive by mail.

Means of payment – if you have a credit or a debit card you can use it for your application.
How long is the Azerbaijan eVisa valid?
The validity of it is 90 days after issued.
What are the processing times and prices?
Pay attention to the delivery time and price of the visa:
Standard processing –in 6 Business Days, you will finally have your visa. The total cost is USD $87.99

Rush processing – you have to wait 5 Business Days and pay USD $139.99 to acquire your visa.

Super rush processing – This process is chosen by people who, due to lack of time, urgently need a visa to travel. The visa is ready within 4 Business Days, and what you must pay is USD $202.99
The total amount of visas also includes the service we provide.
Don't let time beat you, apply with us.
How does the Azerbaijan eVisa work?
Mainly, this ASAN system was introduced in January 2017 and it is not complex, allowing users interested in traveling to this country to obtain their visas quickly and, best of all, virtual.
Keep in mind that this electronic authorization must be presented along with your passport when you are in Azerbaijan. For that reason, make sure you have a copy of that document.
How long does it take to apply for an Azerbaijan eVisa?
In just 10 minutes, you will have the complete form.
How can I apply for an Azerbaijan eVisa?
This [formulary(/apply-online/azerbaijan?nationality=IR&selectedVisaCategory=4) is simple to fill in, but we have an excellent support service in case you want to ask something. The form has 3 easy steps:
First of all, you need to insert your general information and put the delivery time for your visa.

Check the info of your formulary and make the necessary payment.

Here you are required to answer personal questions and upload your passport scan. After that, send it and await your visa.
What happens after I have applied?
We'll process and submit your application and then we will send you the Azerbaijan eVisa via email.
How many times can I enter Azerbaijan with an eVisa?
You'll have a Single Entry with this digital visa.
Do I need to get an Azerbaijan eVisa for my kids too?
Certainly, they will need to apply for an evisa to enter Azerbaijan.
How can I apply for my family or friends?
When you get all their required information (mentioned above). After you've made sure you have everything you need you can apply here. If there are more members, click on 'add new applicant' in the application form and proceed with the request.
Do I need an Azerbaijan eVisa if I am in transit through Azerbaijan?
You will NOT need a visa if you stay at the Azerbaijan airport.
What can I do if I make a mistake in my application?
In that situation, you must contact one of our representatives as soon as you can.
Is it safe to use iVisa to get my Azerbaijan eVisa?
We are characterized by the protection and security we give to the information of our clients. Actually, we have thousands and thousands of travelers that are glad about the service we provide. Check here various testimonies.
I have more unresolved questions, where can I find more info?
We have a group of people who are dedicated to solving any query that the client has, just enter here. In addition, read the FAQs on this website.