oday, Turkish people have the advantage of applying for an Azerbaijan digital visa without having to go to an embassy. This new system called ASAN is very useful and that is why as time progresses, more countries join this electronic system.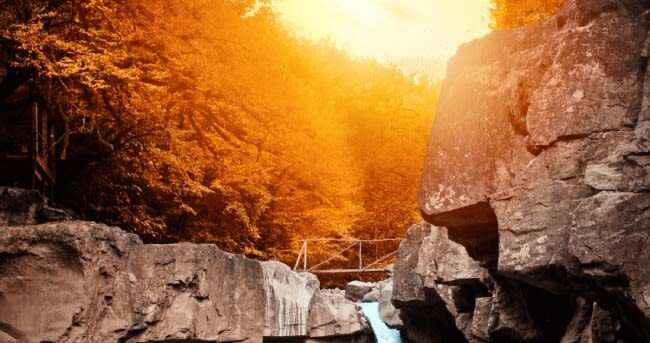 Frequently Asked Questions (FAQs)
I have a Turkish passport, do I need a visa to visit Azerbaijan?
People from Turkey must acquire an Azerbaijan eVisa. Enter here to get one and check the requirements here.
What is an Azerbaijan eVisa?
It is an official document that provides authorization to travel to and from Azerbaijan and is electronically linked to your passport.
How long can visitors with Turkish passport stay in Azerbaijan with an eVisa?
They can be in the nation for.This visa cannot be used to work
What are the documents required to apply?
Gather a few documents like:
A valid passport – this must be valid for 3 months after your visa concluded.

A passport scan – your information should not be fuzzy. Follow the guidelines here.

E-mail address – all details about your application, we will send you by email.

Means of payment – pay your eVisa with a credit, debit card, or Paypal.
How long is the Azerbaijan eVisa valid?
It has a validation of 90 days from the date of approval.
How does the Azerbaijan eVisa work?
Firstly, the Azerbaijan Government is the only entity that grants this digital visa.
Secondly, this virtual form allows us to enter the traveler's information and finally, we only have to wait for the government's response to the request.
How long does it take to apply for an Azerbaijan eVisa?
This application will not take you more than 10 minutes. All you need to do is fill in the application form and we will handle it and shortly you will know the status of the application by email.
How can I apply for an Azerbaijan eVisa?
We have a basic and simple system for your application. It consists of three simple steps:
In the first section will ask you to fill in your general information. Here, you will have to put the procedure time.

In the second step, you have to proofread your application and pay for it. In this step, you will also need to double-check the spelling before submitting it.

Lastly, answer personal questions and submit your documents. Depending on each applicant's responses, they will be asked to upload additional documents.
Click here to start. After you are done, you submit your form and wait for your visa to arrive. If you need help with it, we have a really great support service able to help you at any time.
What happens after I have applied?
When you have finished, we will inform you by e-mail about the results of your eVisa. Then, when you are ready to travel to Malaysia, please take your eVisa and passport with you.
Do I need to get an Azerbaijan eVisa for my kids too?
Yes. All foreign citizens wishing to travel to Azerbaijan require a visa, even kids.
How can I apply for my family or friends?
You can perfectly apply for friends or family. Just make sure to have all the required documents (you can see above in this article). If you are applying for only one friend or family member, just apply here introducing his or her data. In case you need to apply for more than one person, you can do so by clicking on 'Add new applicant' in the application form and completing the data required.
Do I need an Azerbaijan eVisa if I am in transit through Azerbaijan?
If you will stay in the transit area of Azerbaijan, you will not need to acquire a visa.
How do I know if my visa is approved?
You will be notified through email as soon as the Azerbaijan government grants your visa.
What can I do if I make a mistake in my application?
If you made a mistake when filling in your data in the application form, then please contact immediately one of our super agents to help you.
Your electronic visa is linked to your passport number. If we already submitted your application, then, you will not be able to make any modifications and you will have to apply again but you will NOT pay extra money for the service.
Is it safe to use iVisa to get my Azerbaijan eVisa?
iVisa provides you the maximum safety for your personal data, privacy, and we invest a lot in the security of our database. Your personal information will be safe. You can check what hundreds of happy customers say about us here.
I have more unresolved questions, where can I find more info?
If you have any other questions, you can click here and start chatting with one of our customer service representatives. In addition, find more information and FAQs here.