Azerbaijan implemented in 2017 the ASAN system that permits Turkmenistan travelers to obtain a digital visa. While the program is relatively new comparing it to other countries, it has enjoyed a lot of success since its launch. The list of countries allowed to obtain the Azerbaijan e-visa is still growing, and soon, more and more countries will join the ASAN program.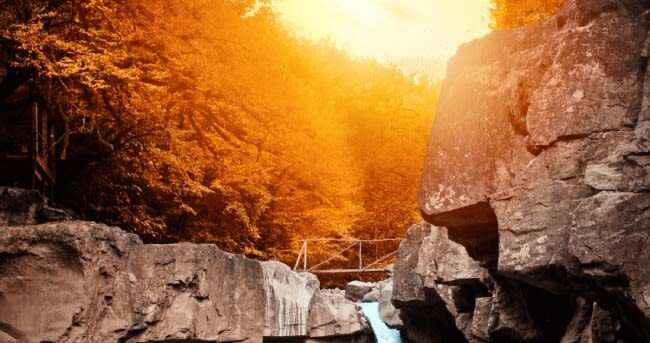 Frequently Asked Questions (FAQs)
I have a Turkmenistan passport, do I need a visa to visit Azerbaijan?
Turkmenistan citizens need to apply for an Azerbaijan eVisa. Read the prerequisites in this link.
What is an Azerbaijan eVisa?
The Azerbaijan eVisa is a digital legal authorization permitting entry into and travel within Azerbaijan.
How long can visitors with Turkmenistan passport stay in Azerbaijan with an eVisa?
Foreigners with an Azerbaijan eVisa can enter to the country for 30 days in Total just for business or tourism purposes. This means that you can NOT seek paid work or employment.
What are the documents required to apply?
iVisa made a really straightforward process. iVisa will do most of the work while you only need to provide a few things to help with your application. Below are the requirements:
Valid passport – your travel document must have a validity of three months after your visa finalizes.

A passport scan – the scan needs to be clear in the way that we can see your data without any issue. Watch this video to follow the guidelines.

E-mail address – iVisa will send your eVisa via e-mail in PDF format. For that reason, ensure that your email has no typing errors.

Means of payment – use the one that is most convenient for you such as credit and debit cards, or PayPal.
How long is the Azerbaijan eVisa valid?
It has a validity of 90 days after issued.
What are the processing times and prices?
iVisa have three processing times that fit every need and every pocket. Here are our options and the cost for each of them:
Standard processing – your visa application is processed within 6 Business Days, and the price is USD $84.99 (service fees included).

Rush processing – you will receive your visa within 5 Business Days, and the amount is USD $126.99 (service fees included).

Super rush processing – this is the fastest option. You will acquire your Azerbaijan eVisa in 4 Business Days, and you will be charged USD $173.99. It covers payment for service.
Make your request here.
How long does it take to apply for an Azerbaijan eVisa?
The approximate time is about 10 minutes. You just submit your online application and we will do it the rest. After we have completed your request, you will be notified about your eVisa by email address.
How can I apply for an Azerbaijan eVisa?
You can apply for your Azerbaijan eVisa in three easy steps:
The first step will ask you to fill in your general information and select the procedure time.

The second step will be about payment and revision. For this part, it is essential that you provide correct information since mistakes can deny your application.

The third step consists of additional documents upload (depending on each case).
Begin your new journey with us. When you have concluded, send your formulary and wait for your visa to arrive. In case you need assistance to fill your application, iVisa has a fantastic support service that you can call 24/7.
How many times can I enter to Azerbaijan with an eVisa?
This eVisa only gives you a Single Entry.
Do I need to get an Azerbaijan eVisa for my kids too?
Of course. Every traveler that wants to visit Azerbaijan must obtain a visa.
How can I apply for my family or friends?
Before applying, have all the required documents that you will need. Then, apply here. In case you need to add more visitors, you can do so by clicking on 'Add new applicant' in the formulary and fill out the data.
Do I need an Azerbaijan eVisa if I am in transit through Azerbaijan?
Only if you don't want to stay at Azerbaijan airport, You will need the eVisa.
How do I know if my visa is approved?
We will notify you by email as soon as the Azerbaijan government approves your visa.
What can I do if I make a mistake in my application?
If this is the case, please do not hesitate to contact our customer service support as soon as you can in order that they can help you.
Unfortunately, if we have already finished your request, we can NOT modify anything and you will have to apply once more. However, you will NOT pay for an extra service rate.
Is it safe to use iVisa to get my Azerbaijan eVisa?
We know that it is quite difficult to trust any company and even more so if your personal data is exposed. That is why we provide the best security service to avoid many issues with our customers. If you are still not convinced, just check out what hundreds of happy customers are saying about our services .
I have more unresolved questions, where can I find more info?
For a faster resolution click here and start chatting with one of our customer service representatives. You can also find more info and FAQs here.