If you're from The United Arab Emirates and are planning a trip, you now have the possibility of getting an electronic visa online instead of going to Azerbaijan's embassy in your country. The process is entirely online, and iVisa.com will help you through it every step of the way. The only thing you have to do is to enter the website and follow the steps. The application process we designed takes less than 10 minutes, and you can get your Azerbaijan eVisa in as little as 6 hours.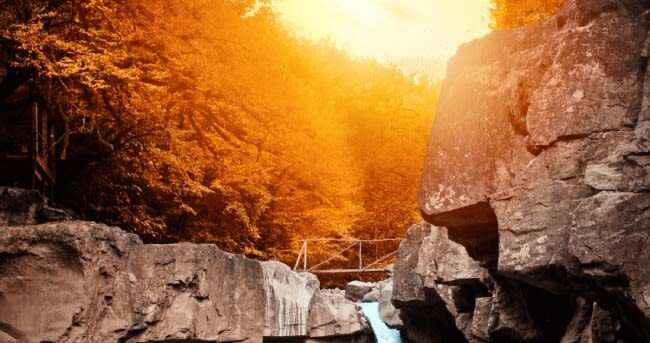 But, to learn more about the Azerbaijan Visa for UAE citizens, we recommend you read the questions you'll find below.
Frequently Asked Questions
WHAT IS AN AZERBAIJAN EVISA AND WHY DO I NEED IT?
The Azerbaijan eVisa is an electronic official document that gives you valid authorization to enter this country without visiting an embassy. You need this document because the United Arab Emirates is one of the nations eligible for it, so you should take advantage of that and apply online. This way, you save a lot of time by avoiding a visit to the local embassy.
HOW LONG IS THE AZERBAIJAN EVISA VALID FOR?
Once you receive the eVisa via email inbox, you can use it for a period of 90 days after issued. As for the maximum-stay allowed in Azerbaijan, you'll be able to stay there for 30 days in Total and you'll have a Single Entry (which means you'll be able to enter the country just once).
WHAT DOCUMENTS DO I NEED TO APPLY FOR THE AZERBAIJAN VISA FOR UAE CITIZENS?
Since the Azerbaijan Visa for UAE citizens is basically an online visa, then you won't need many things to get started with iVisa.com. Remember that by having a UAE Passport, you only have to apply for an Azerbaijan eVisa, and you only need these documents to apply:
Passport: it should have a validity of a minimum of 3 months once you arrive in the country.
A passport scan: watching this video and following the instructions step by step, you will get a good idea of what to do to scan your passport.
E-mail address: insert a current email address to avoid any problems. Bear in mind that all the details we have about your eVisa will be delivered by email.
Means of payment: credit/debit cards or PayPal can be used to pay for your online application.
WHAT ARE THE PROCESSING TIMES AND PRICES?
The total price of the Azerbaijan eVisa for UAE Citizens depends on the processing time you choose. As for the processing times, we offer you three excellent choices:
Standard processing: in

3 Business Days

, your visa will be ready and all you have to pay is the sum of

USD $79.99

.
Rush processing: in

2 Business Days

, your visa will be in your inbox. The price of it is

USD $136.99

.
Super rush processing: using this alternative, your visa will be ready in

6 hours

, and the cost of it is

USD $186.99

.
The prices mentioned above cover the service rate.
You can apply with us at any time.
HOW CAN I APPLY FOR AN AZERBAIJAN EVISA?
You can complete the application form once you have all the documents required ready. This process isn't difficult and it'll probably take you a few minutes. The steps to follow are:
Firstly, complete the online form with general information like passport ID and full name. Make sure that you offer all the details carefully before choosing your processing option.
Revision and payment are the most important things to do in the second step. You have to check the accuracy of the information you put in.
Thirdly, you only have to upload the scan of your passport and other documents if necessary.
After you finish all three steps, you can send the online form and wait for the eVisa to arrive in the time period you selected.
You can apply for the Azerbaijan Visa for UAE citizens here. Once you're ready with that, you only have to wait for your eVisa via email inbox. In case you need assistance to fill your application, iVisa.com has a fantastic support service that will be ready to help you.
WHAT HAPPENS AFTER I FINISH THE ONLINE FORM?
Once you complete the online form, you only have to wait for your Azerbaijan eVisa, nothing else. You don't need to visit the nearest Azerbaijan embassy. As you can see, iVisa.com deals with the time-consuming part of the process, and all you have to do is to spend a few minutes on an easy online form.
DO I NEED AN AZERBAIJAN EVISA IF I'M JUST PASSING THROUGH?
You need the Azerbaijan eVisa only if you're planning to leave the airport. If you have to visit the airport just for a short layover, then you shouldn't apply for this document. Once again, don't forget that in that case, you shouldn't leave the airport.
WHAT CAN I DO IF I MAKE A MISTAKE WHILE COMPLETING THE FORM?
You can contact our customer service team as soon as you can for personal attention while applying, especially if you think you made a mistake. However, remember that your Azerbaijan eVisa is linked to your passport number, so if we already sent your application, then we won't be able to correct any mistakes, meaning that you'll have to re-apply.
IS IT SAFE TO USE IVISA.COM TO GET MY AZERBAIJAN VISA FOR UAE CITIZENS?
We have a powerful system and a reliable work team that won't endanger your personal details, so you can breathe a sigh of relief when using our online form. We know that using online services can be tricky, but you can be sure that in our case, we have a trustworthy platform that will process your document the fastest and safest way possible.
I HAVE MORE UNRESOLVED QUESTIONS, WHERE CAN I FIND MORE INFO?
For specific questions about the Azerbaijan Visa for UAE Citizens, visit here and chat with one of our super operators. In addition, you can find more FAQs and information on this page.