Visa Policy for Azerbaijan
The Azerbaijan Visa Policy states the regulations required to visit this country, depending on the traveler's country of origin.
Azerbaijan offers different types of visas. The visa alternatives available depend on the traveler's nationality, the intended stay in the country, and also the travel purposes.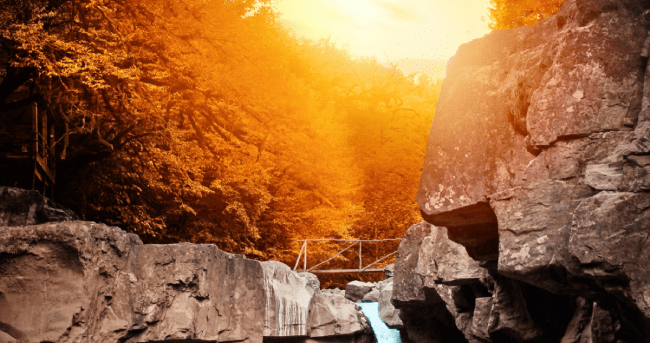 This country works with a system called the ASAN Visa, which allows it to offer several travel permits electronically. This is great news for many nationalities, as around 100 of them can easily enter this country by filling out an online application form. This system was implemented to improve the visa application process and also to speed up the border checks.
Over 140 countries must get a consular visa to enter Azerbaijan (according to the Azerbaijan Visa Policy). This visa is available only at diplomatic missions (embassies and consulates).
Also, about 10 countries may enter Azerbaijan without a visa for a certain length of time. If these visa-exempt citizens want to remain in the country for more time, they must get the required visa.
Another thing that's important to mention is that Azerbaijan has banned 2 countries due to a territorial dispute. Moreover, any foreign traveler found to have entered the disputed nations will face a permanent entry ban.
Learn more about the Azerbaijan Visa Policy, keep reading the lines below.
Tourist Visa Policy for Azerbaijan
Following the official information on the Azerbaijan Visa Policy, visitors from almost all nations around the world need a tourist visa. However, some nationalities can apply for the ASAN Visa, meaning that they do not need to visit an embassy to obtain valid permission to visit Azerbaijan.
The Azerbaijan e-Visa (ASAN e-Visa) is an electronic document that allows eligible citizens to enter this country only by filling in an online form. This document works as a multi-purpose visa because it can be used for many reasons, including tourism and business.
This eVisa offers a maximum stay allowed of 30 days in Total, and it can be obtained via email inbox after completing the online form, without having to leave home at any time.
Travelers who cannot apply for this e-Visa must get a consular visa at the nearest Azerbaijani embassy.
To apply for any type of Azerbaijan visa, the traveler must have a passport that remains valid for at least 3 months after arriving in the country. According to the Azerbaijan Visa Policy, a small number of nations can visit Azerbaijan as a tourist without a visa for 90 days.
Learn more about the Azerbaijan Visa Policy or Apply now
Azerbaijan e-Visa
The Azerbaijan e-Visa is an official travel permit that provides authorization to travel to and from Azerbaijan. This document is also known as the ASAN Visa System and it is available to travelers from at least 100 different countries.
This electronic visa can be obtained through an online form that can be completed from the comfort of the traveler's home.
It is valid for 90 days after issued, meaning that the traveler can visit Azerbaijan at any time during that period. It also offers a single entry and it allows a maximum stay of 30 days in Total.
An approved Azerbaijan eVisa can be useful for different purposes, including sporting events, tourism, medical services, business, and humanitarian projects. To obtain this document, the traveler must submit basic information like passport details and travel plans.
The traveler also has to offer a valid email address, as well as a valid payment method to pay for the fees, and a scan of the passport's information page.
Once the traveler receives the eVisa, he or she should print a copy and present it at the border along with the valid passport. However, the approved eVisa is linked to the passport, just in case.
These are the countries that can currently apply for the Azerbaijan ASAN eVisa:
Albania
Argentina
Australia
Austria
Bahrain
Belgium
Brazil
Brunei Darussalam
Canada
Chile
China
Colombia
Costa Rica
Croatia
Cuba
Cyprus
The Czech Republic
Denmark
Ecuador
Estonia
Finland
France
Germany
Greece
Hungary
Iceland
India
Indonesia
Iran
Ireland
Israel
Italy
Japan
Jordan
Kuwait
Latvia
Lithuania
Luxembourg
Malaysia
Maldives
Malta
Mexico
Mongolia
Montenegro
Morocco
Netherlands
New Zealand
Norway
Oman
Pakistan
Panama
Peru
Poland
Portugal
Republic of Korea
Romania
Saudi Arabia
Serbia
Singapore
Slovakia
Slovenia
Spain
Sweden
Switzerland
Thailand
The United Arab Emirates
The United Kingdom
The United States
Learn more about the Azerbaijan Visa Policy or Apply now
Embassy or Consular Visa
About 140 countries cannot apply for the Azerbaijan e-Visa, meaning that they will have to apply for a consular or embassy visa to enter the country.
Similar to the eVisa, the Azerbaijan Visa Policy states that the applicant must have a passport that remains valid for 3 months upon arrival in the country.
Applicants must fill in a form with their basic details, and also offer supporting documents so that they can obtain an embassy or consular visa easily. They must also pay a fee according to the indications given by the authorities at the consulate or embassy.
Citizens of all countries, regardless of nationality, must apply for a consular or embassy visa if they want to stay in Azerbaijan for a long-term visit, including for working or living there. These types of visas are also available only at diplomatic missions.
Azerbaijan has a visa agreement with all EU countries apart from Denmark and the Republic of Ireland. This agreement dictates that fewer documents are needed for visa applications and the processing time is quite faster as well.
To see which countries require a consular visa and not an eVisa, we recommend using our visa checker.
Other Visa Information for Azerbaijan
Travelers from 10 countries have the right to visa-free entry to Azerbaijan for short-term stays. These countries are Belarus, Georgia, Kazakhstan, Kyrgyzstan, Moldova, Russia, Turkey, Tajikistan, Ukraine, and Uzbekistan. Iranians can visit one part of Azerbaijan without a visa: the Nakhchivan Autonomous Republic.
It's also important to mention that Armenians are currently banned from entering Azerbaijan apart from in exceptional cases, including the participation of Armenian athletes during the 2015 European Games.
This entry ban also includes people of Armenian descent who are citizens of any other country, even Armenian Russians.