Are you planning a trip to Azerbaijan? If this is the case, we recommend you to take notes of the documents that the Immigration officers may request at the airport before entering the country. Keep in mind that if you already have a consular visa and you need an Azerbaijan visa extension, the best is to contact the nearest embassy. However, you'll likely only need a eVisa to enter this exotic nation.
Obtaining an online visa to explore Azerbaijan is quite simple as long as you take advantage of the reliable services offered by companies like iVisa.com. With iVisa.com, you only need an electronic device with an internet connection to complete an easy online form. From there, you'll just have to wait the appropriate time to obtain your document.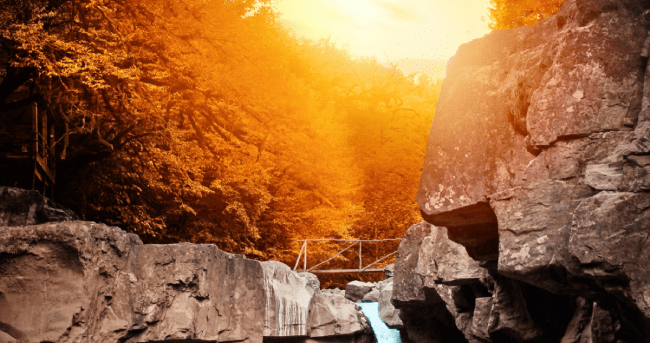 Besides, you can also use iVisa.com's service to apply for the Health Declaration, another important document that you may need if there's an emergency in the country. This usually arises in the face of natural disasters or risks of disease, so it's always good to check our website to find out whether to apply for this document or not.
Regardless of which of these documents you need, at iVisa.com, we're ready to help you using an effective system that allows you to apply for both, either the Health Declaration or the Azerbaijan eVisa. If you want to know more about this process or you want to know other important details about the Azerbaijan Visa Extension, then continue reading the FAQs below.
Frequently Asked Questions (FAQs)
We recommend you continue reading the information below to know what steps are required to safely request these documents. This way, you'll avoid any inconvenience once you arrive at Azerbaijan's airport.
What do I need to enter the country?
The most important document to enter Azerbaijan is the eVisa, and for your convenience, you can apply for it using an online process.
A Health Declaration might be another document required at the moment of your arrival. Keep in mind that without these documents, you could find problems once you arrive there, including a forbidden entry. You can always request your Azerbaijan eVisa before traveling by using iVisa.com's service.
Click here to apply for any of these documents.
How do I get the Azerbaijan Visa Extension?
As we already mentioned before, you can receive your Visa Extension only if you go to the nearest embassy. In case you're already inside Azerbaijan, then you can also ask for an extended visa by going to the proper local authority. Nevertheless, this isn't a common case since there's a small number of countries that need a consular visa to enter Azerbaijan.
The most frequent request is to apply for the eVisa because it's the only usual requirement that many travelers need before entering this nation.
If you feel unsure about the documents required to enter Azerbaijan, then you can use iVisa.com's Checker Tool first. This tool is the first thing you see on our website, and it's simple to use. Once there, search for your nationality and choose Azerbaijan as the destination country. This way, in just a second, you'll know if you need a paper visa or an eVisa to enter this nation.
Can I apply for the eVisa and the Health Declaration at the same time?
You can obtain both documents with iVisa.com, but they are obtained with different procedures. Still, we may have a special package available depending on the permits that the government of Azerbaijan grants us. You would know this information when entering the website, so there's no need to investigate that separately.
Nonetheless, if that package isn't available, you would have to apply for each document separately. Acknowledge that the prices vary and that these always include the government fee and iVisa.com's service fee so that you can get both papers as soon as possible and without having to go through all the bureaucratic steps yourself.
Get the Azerbaijan eVisa and the Health Declaration with iVisa.com's services.
How long can I stay in Azerbaijan with an e-Visa?
If you apply for an Azerbaijan eVisa, then you'll be able to stay there for 30 days in Total. You should consider that in case of a longer stay-in, then you must register your information with the State Migration Service of the Republic of Azerbaijan once you enter the country. You can do this process by asking your hotel to apply on your behalf.
What do I need to apply online?
Although the process is online and fast, it's still necessary that you provide the following:
Valid passport: as you can guess, this is the most important document when planning a trip, so you must take it with you and you must scan the information page to upload it while completing the online form.
Applicant Photo: this is another usual requirement when applying online, but you can use iVisa.com Photos to get your professional photo faster and without spending a lot of time in vain.
Valid Email Address: the email address is a must to receive your document and other important information.
Payment Options: you can pay for any of these documents using a credit/debit card.
How much does it cost to get my Azerbaijan eVisa?
iVisa.com designed a straightforward process with an innate platform that can provide your document swiftly. Still, you must pay an affordable price with the Government's fee included to receive your documents as soon as possible. This point shouldn't be something to be afraid of since you can select one of the following alternatives according to the urgency you have with the eVisa:
Standard Processing Time – your eVisa will be processed in

3 Business Days

if you pay only

USD 80.99

.
Rush Processing Time – the waiting will be shortened to

2 Business Days

, but the total price will increase to

USD 125.99

(all fees are included).
Super Rush Processing Time – this time, your waiting will be less than a day, because you'll be able to have your document in only

6 hours

as long as you accept to pay

USD 180.99

, with all the fees included, of course.
In the case of the Health Declaration, the prices and the processing times tend to be the same, and sometimes this document is even less expensive than the eVisa. You can start your online form by clicking here.
How can I apply for my documents with iVisa.com?
Applying with iVisa.com is a great option to save time and effort. The best part of it is that you can do it anywhere, even at home or at the office because we have an online platform that's very steady and modern. All that's required is to follow these steps:
First, answer the first questions of the online form here, this shouldn't take more than 5 minutes. Next, choose your procedure time (standard, rush, or super rush).
Second, review your information and double-check the spelling of everything, even your email. After that, and only if you're 100% sure with the information, you can proceed with the payment.
Third, upload your documents and attach them to the form. Lastly, you can click the "submit" button to send your application.
Once you send the online form, your work is ready. Now it's time to complete the process with iVisa.com's work, which is to send this information to the official authorities as fast as you need it so you can obtain your eVisa and/or your Health Declaration on time.
Can I apply for other people?
You can apply for other people as long as you have their information as well, and as long as they're available to apply for the Azerbaijan eVisa. That's why it's recommended to apply for other people only if they're close friends or family members, avoid applying for strangers because it can be something dangerous.
Also, remember that if you travel with more than one person, you can simply click "add new applicant" to include their information. You'll have to pay for their documents anyway, but it'll be faster to process them and you'll receive the documents exactly at the same time that both require.
Is it safe to apply with iVisa.com?
If you're scared of any strange treatment with your personal information, then don't worry because our platform is totally secure thanks to the modern system we have. Also, our work team is always at your disposal in case you want more details or even extra help while applying for your eVisa. we recommend you can check what other people say about us here if you're still unsure about what we offer.
Where can I find more help?
If you want a better resolution or personalized attention, then feel free to contact us on this link, we'll be ready to help you, and remember that our customer service is available 24/7.
You can also read more details about Azerbaijan, including other important travel tips to explore this destination, by checking iVisa.com's blog.
As you can see, the Azerbaijan eVisa and Health Declaration are very simple to obtain. You can go through this uncomplicated process anytime and by paying an affordable price that includes the Government's fee.
Say goodbye to the tedious steps to apply for your Azerbaijan eVisa by using iVisa.com's service, and get ready to enjoy your trip the best way possible!