When you want to travel to a paradise destination full of crystal clear waters and soft sands you might think of the Bahamas at once. With the current COVID-19 pandemic, it's not a lie that many tourists have been thinking twice before taking the big step of traveling, even if it's to a beautiful place like the Bahamas. However, the good news is that the Bahamas is one of the countries with the fewest cases of COVID-19 in the world, and that's why it has been possible to have better control of the spread of this virus. To enter this country, all you need to do is to apply for a Travel Health Card.
Contrary to other processes, the Bahamas Travel Health Card Process during COVID-19 is very simple and it can be completed online. For your convenience, you can count on iVisa.com's service to apply for this document by following a simple 3-step method that won't take you a lot of time and effort.
In this article, you'll be able to read the most important FAQs that will help you to get ready for your trip to the Bahamas. Don't worry, you'll be ready with this information in just a few minutes.
Note: Since June 20th, 2022, the Bahamas Travel Health Card is no longer necessary to enter the country.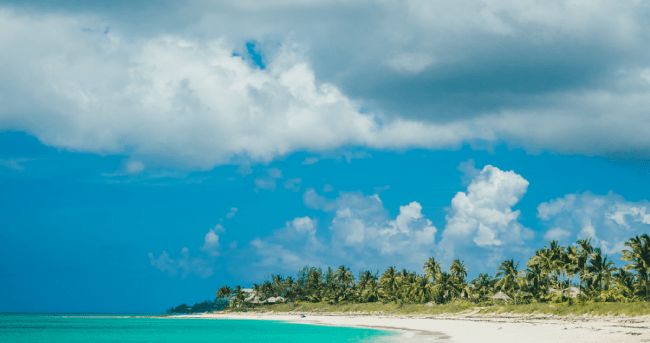 Important Information you should know about the Bahamas Travel Health Card Process
As you read before, you need to apply for the Travel Health Card before traveling to the Bahamas. This process is simple, but you need to consider the following information.
What is a Travel Health Card?
The Travel Health Card is an official document that allows you to enter a country in compliance with the general regulations on COVID-19. One of the most popular recommendations is the use of a mask and other requirements while you are in the country. This can be verified once you arrive there and show your Travel Health Card, since the Immigration officers are the ones who always inform you about this topic.
What you shouldn't forget is that this document has been authorized in the Bahamas and is mandatory, so you have to apply for it through an online process.
At the moment, you cannot obtain it in person, only through an online service. That is why you can take advantage of iVisa.com's service and save a lot of time and effort.
List of documents
The Bahamas Travel Health Card application is not a difficult process at all, and if you use iVisa.com's service, the process will be even easier for you. What you should consider is that there's a small list of documents required to apply online, these are:
A passport with a scanned copy of its information page
An email address so you can receive the Health Card and the QR code that you'll need to show at the airport.
Valid payment options to pay the document's fee. You can use a credit/debit card.
This list may vary according to new requirements that the government of the Bahamas demands, but if that's the case, you can stay updated on our website.
In any case, the most important thing is to have on hand the documents you read in the previous list.
Do I need a COVID vaccine or vaccination certificate to enter the Bahamas?
COVID-19 vaccination certificates are not mandatory to enter the Bahamas. Since information may change quickly, we advise you to follow up on the latest Bahamas travel updates and/or contact your local embassy.
Accepted vaccines are Pfizer, Moderna, Johnson & Johnson, AstraZeneca, Sinopharm, Covaxin and Sinovac.
Do I need to take a COVID-19 test to travel to the Bahamas?
COVID test prior to arrival: PCR test within 72 hours.
COVID test exemptions: Children under 12 and fully vaccinated travelers.
Do I have to quarantine once I get to the Bahamas?
Quarantine requirements: There are no quarantine requirements in the Bahamas
What are the processing times and prices with iVisa.com?
The budget is always an important topic when traveling, and that's why we have provided 3 processing time options that vary in price according to the speed at which you want to receive your Travel Health Card. In simpler words, the faster you need it, the higher the price will be.
Standard Processing Option:

USD 87.49

-

24 hours

.
Rush Processing Option:

USD 149.99

-

4 hours

.
Super Rush Processing Option:

USD 191.99

-

1 hour

.
Please note that the prices may vary depending on your nationality. You can check yours here.
Why does iVisa.com charge a service fee?
As you read before, there's not an official website that offers you this document with a fast and secure process. Please note that you might find a free option later, but you'll probably have to follow all the official requirements, including a long-waiting if needed. The main reason why iVisa.com processes thousands of visas and Health Declarations per month is that we save you a lot of time and effort. Our service includes a user-friendly website and application form.
Also, we offer an incredible customer service 24/7 that can help you with any inconvenience not only with this document, but with other travel issues as well. As you can see, you're paying for a professional service.
How is the Bahamas Travel Health Card Process During COVID-19 with iVisa.com's website?
First of all, you should know that there's not an official website to apply for this document, at least by now. It might be an option in the future, but you'd have to wait for it to be ready with the Government requirements. As you may have experienced before, the official processes can dilly-dally a lot, and that can be stressful while planning a trip. Therefore, iVisa.com decided to offer a service authorized by the Government of the Bahamas to provide you the Travel Health Card without a complicated process.
You can get your Bahamas Travel Health Card with a trustworthy software that works as a digital ally for you. Don't forget that if you have any issues on the way, you can contact iVisa.com's support center to get help.
Here's the list of steps:
First, complete the application form with basic information like name and nationality. In this part, you have to select your procedure time as well.
Second, check the information you wrote in the first step. After that, you can pay for iVisa.com's service with a credit/debit card.
Third, upload the documents required (scanned copy of your passport) and then send the online form to finish the process.
Once you finish the 3-step process, you'll only have to wait for your Travel Health Card according to the processing time you selected in the first step. You'll obtain all the notifications via email, so be sure to double-check the spelling of your email address.
How will I get the Bahamas Travel Health Card?
After submitting your form, you'll receive a confirmation email with the Travel Health Card and also other instructions that you might need upon arrival. Once you arrive at the International airport, the Immigration officers will seize you as usual and ask you for this document, so you must show it to be verified in the system. After finishing this process, all you have to do is to complete the requirements they demand and enjoy your stay in the Bahamas.
I still have unresolved questions, where can I find more info?
Don't bother if you still have doubts about this online process, we're always eager to help. You can contact us via chat, or you can find more information to read on iVisa.com's website.
Start your online application for the Bahamas Travel Health Card now and get ready for your amazing journey!