If you consider visiting the Bahamas, do not hesitate to do so because it is a beautiful country that you should go to for its magnificent landscapes. As you know, entering the Bahamas requires meeting some health measures implemented to prevent getting a disease while you stay there. For that reason, iVisa.com will explain to you about the Bahamas Vaccination Requirements: Do I need a vaccine to travel to the Bahamas?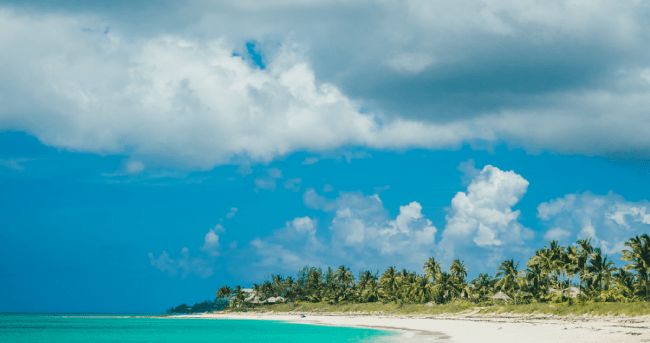 Besides, there are other prerequisites that travelers must fulfill for their entry. Some of these documents might be difficult to get because you will have to fill in time-consuming questionnaires. That is why you should use iVisa.com for your travel procedures and obtain your documents effortlessly. It is a fantastic alternative to avoid stressful paperwork and achieve your dreams to visit the Bahamas.
Continue reading and find out more about the Bahamas Vaccination Requirements: Do I need a vaccine to travel to the Bahamas?
How to obtain an eVisa with our services
You can obtain your travel documents with our services by doing the following:
Provide your general information to fill in the form.
Select a processing speed after reviewing your details to avoid mistakes.
Pay for the fees and attach the items required so that you can finish the process.
Wait for your document via email inbox once you finish the steps mentioned before!
Get started here and get your required travel documents!.
Frequently Asked Questions
Do I need a vaccine to travel to the Bahamas?
Yes, you will need some specific vaccines to visit the Bahamas. However, they will depend on where you come from. Remember to consult with your doctor before getting it for your safety. If your country is not part of any of these, do not hesitate to bear them in mind.
These are the vaccines you must have to enter the country:
Yellow fever: you need to show a certificate that demonstrates you were vaccinated against this disease. Travelers who are at least one year old will have to get it if they want to stay in the Bahamas. If you are from the following countries, you must get the Yellow Fever vaccine:
Angola,
Benin,
Burkina Faso,
Burundi,
Cameroon,
The central African * Republic,
Chad,
Congo,
Côte d'Ivoire,
The Democratic Republic of the Congo,
Equatorial Guinea,
Ethiopia,
Gabon,
the Gambia,
Ghana,
Guinea,
Guinea-Bissau,
Kenya, Liberia,
Mali, Mauritania,
Niger,
Nigeria,
Rwanda,
Senegal,
Sierra Leone,
Sao Tome and Principe,
South Sudan,
Somalia,
Sudan,
Togo,
Uganda
The United Republic of Tanzania.
Argentina,
Bolivia,
Brazil,
Colombia,
Ecuador,
French Guiana,
Panama,
Paraguay,
Peru
Venezuela.
You will also need a Malaria vaccine, no matter where you are from.
As you can see, these are the Bahamas Vaccination Requirements: Do I need a vaccine to travel to the Bahamas. Besides, we suggest you check the other travel requirements that you must get to enter the Bahamas.
Apply with iVisa and obtain them straightforwardly.
Do I need a COVID vaccine or vaccination certificate to enter Bahamas?
COVID-19 vaccination passports or certificates are not mandatory to enter the Bahamas. Since information may change quickly, we advise you to follow up on the latest Bahamas travel updates and/or contact your local embassy.
What other documents do I need to enter the Bahamas?
To enter the Bahamas, you might be asked to present a paper visa, show an eVisa, or a travel authorization based on your nationality. If you want to check it out, we recommend using the iVisa.com visa checker to see if you need any of these documents. Do not forget the Bahamas Vaccination Requirements: Do I need a vaccine to travel to the Bahamas.
You can also get your documents with iVisa.com to avoid tedious paperwork.
Don't forget that to apply for your travel documents online, you'll need the following basic items:
Your current passport with a valid due date.
An email address to receive your documents.
Payment alternatives like Paypal or a debit/credit card.
What is the price of the Bahamas Travel Health Card?
Depending on your country of origin and the documents required, the price might vary. However, we can offer you the processing options for the travel health card. We offer several options depending upon how quickly you'd like to get your document:
Standard Processing Time:

24 hours

-

USD 80.00

Rush Processing Time:

4 hours

-

USD 80.00

Super Rush Processing Time:

1 hour

-

USD 80.00
Should I trust iVisa.com?
You should definitely trust iVisa.com. We are a travel agency that has helped many tourists to get their documents easily. Our outstanding team of experts is ready to help you at any time, and our platform will protect your information. Still don't believe us? Check our comments section to verify all we said.
Reach to us if you still want some clarification.
I still have doubts about it; where can I find more info?
Feel free to reach us here. Our phenomenal customer service agents will be glad to assist you whenever you need it and answer all your doubts about the Bahamas Vaccination Requirements: Do I need a vaccine to travel to the Bahamas? You can also send an email at help@ivisa.com
Apply now with iVisa.com and achieve your dreams.
iVisa.com Recommends
The Bahamas is a group of over 700 different islands and cays and it is considered to be the perfect destination for most tourists wishing to relax and avoid most cities' noise. It is mostly a tropical area, so you will have the chance to be surrounded by the Caribbean sea. If you are visiting the Bahamas, we will recommend a few places that you should pop on your must-see list.
The Andros Barrier Reef: It is one of the most extensive coral reefs in the world. Here you will have the opportunity to scuba-dive and explore the fascinating scenarios that nature has to offer under the sea. You will have the chance to be surrounded by tuna fish or manta rays.
Close to the Barrier Reef, you will find dolphins that pass there due to the water's temperature and the amount of food they can find. You can play with them, but we suggest that you are cautious for your own safety as they are very intelligent but strong creatures.
In most of the country, you will be close to the beach and can relax in the meantime.