Traveling to the Bahamas is always something exciting, especially because it ensures you a heavenly destination full of crystal clear waters and white sands. However, with the COVID-19 Pandemic present, you should have some considerations before traveling to this country, including applying for the Travel Health Card. In this article, you can find all the details about the Bahamas Negative Swab Test Requirements During COVID-19.
To be able to apply for the Bahamas Travel Health Card, you only need to follow a series of steps that iVisa.com offers you through its website. This service is excellent if you want to receive your document as soon as possible in a safe way and without having to face a complicated procedure that consumes your time.
In the following FAQs, you'll be able to learn the most important steps before applying online for this requirement, so we invite you to keep reading below!
Note: Since June 20th, 2022, the Bahamas Travel Health Card is no longer necessary to enter the country.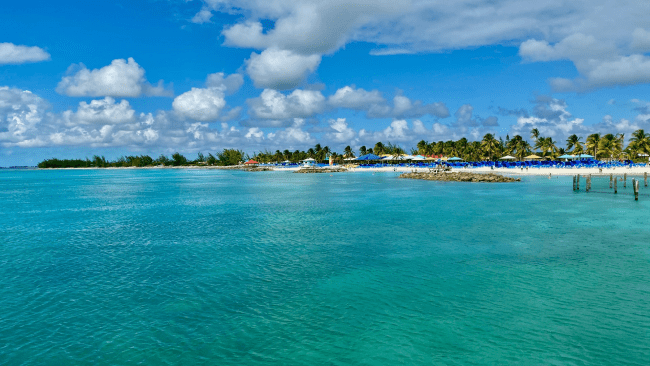 Frequently Asked Questions About the Bahamas Travel Health Card
You can get ready with your luggage and your tour guide, but you can't forget the Bahamas Travel Health Card. The process to obtain this card is simple, but you need to consider these questions first.
What is a Travel Health Card and why do I need to apply for it?
The Travel Health Card is an official requirement that allows you to enter the Bahamas as long as you follow all the general regulations on COVID-19. The most important of these regulations tend to be the use of a mask.
This document is mandatory because it has been authorized by the Government of the Bahamas. You can have it through an online process. This means that you cannot get it in person, at least by now. The good news is that you can use iVisa.com's service and save a lot of time and effort while finishing a simple online procedure.
What are the Bahamas Negative Swab Test Requirements During COVID-19?
As you read before, the most important thing you need to travel to the Bahamas while the COVID-19 Pandemic lasts is the Travel Health Card. Nevertheless, even to apply for this card, you still need to meet a few documents to make the process faster. Since iVisa.com has a modern system that provides the Travel Health Card, you'll only need these documents:
A passport and a scanned copy of it.
An email address where you can receive the Travel Health Card and the QR code.
A valid means of payment to pay for the service fee. It can be a credit/debit card or even a Paypal account.
Keep in mind that this list can vary according to new requirements that the government of the Bahamas declares, but if that happens, you can stay updated on iVisa.com's website.
Just remember that the most important thing is to get on hand the documents you read above.
Do I need a COVID vaccine or vaccination certificate to enter the Bahamas?
COVID-19 vaccination certificates are not mandatory to enter the Bahamas. Since information may change quickly, we advise you to follow up on the latest Bahamas travel updates and/or contact your local embassy.
Accepted vaccines are Pfizer, Moderna, Johnson & Johnson, AstraZeneca, Sinopharm, Covaxin and Sinovac.
Do I need to take a COVID-19 test to travel to the Bahamas?
COVID test prior to arrival: PCR test within 72 hours.
COVID test exemptions: Children under 12 and fully vaccinated travelers.
Do I have to quarantine once I get to the Bahamas?
Quarantine requirements: There are no quarantine requirements in the Bahamas.
What is the cost of the Bahamas Travel Health Card?
It's not a lie that the budget is important when planning a trip. Therefore, iVisa.com provides you 3 procedure time options with different prices according to the speed at which you need to receive your Travel Health Card. In other words, the faster you need your document, the higher the cost will be.
Standard Processing Option:

USD 80.00

-

24 hours

.
Rush Processing Option:

USD 95.00

-

4 hours

.
Super Rush Processing Option:

USD 120.00

-

1 hour

.
Do not forget that prices can change depending on the nationality of the applicant. To get more details about this, try the Visa Checker tool.
Why does iVisa.com charge these fees?
Remember that there's not an official page that provides you the Travel Health Card with a fast and safe process. You might find a free of charge option later, but you'll probably need to obey all the official requirements, including a long-waiting if necessary. iVisa.com offers thousands of visas and Travel Health Cards per month because it's a company that saves you a lot of time and effort.
This service includes an effortless website and application form. Also, we have a customer service that's available 24/7 to help you with any issues, not only with this document but with other travel documents as well. As you can imply, you're paying for a high-quality service.
How can I apply with iVisa.com?
Official processes tend to dilly-dally a lot, and that can be desperate while planning a journey. To help you with that, iVisa.com has an authorized service to provide you the Health Declaration without a complicated process that could take you a lot of time.
You can receive your Bahamas Travel Health Card with updated software that works with an excellent security system. In case you have questions or doubts, you can contact iVisa.com's support center to receive personal attention.
Here's the list of steps to follow:
First, fill in the first questionnaire with basic information like name and passport ID. Select your procedure time too to confirm this part.
Second, verify the information you wrote in step one. Next, pay for iVisa.com's service using a credit/debit card.
Third, attach the scanned copy of your passport, and only after you confirm that everything is correct, send the online form to finish.
After that, you'll only have to wait for your Travel Health Card. Keep in mind that you'll get all the information related to this process via email, so double-check the spelling of your email address before sending the online form.
How will I get the Bahamas Travel Health Card?
Once you send your form, you'll receive a verification email with the Travel Health Card and other instructions to follow. If possible, try to download this email so you can get all the details on hand once you arrive at the airport. At the International Airport, the Immigration officers will inspect you as usual and ask you the Travel Health Card. At this moment, you must follow their instructions. After that, all you have to do is to follow the requirements they demand and enjoy your stay in this beautiful country.
Where can I find more information about it?
There's no need to stress if you still have questions about this online process, we're always ready to help. You're free to contact us via chat, or you can get more information on iVisa.com's website.
You can start your online application for the Bahamas Travel Health Card now! This way, you'll be just one step closer to your dream travel!