The recent pandemic led to the closure of the region to protect residents and workers. Fortunately, the borders are open again for international travelers, which means that you can once again list Bahrain as a must-see destination.
The new regulations and entry rules mean that it is imperative that you know everything there is to find out like Do I need a vaccine to travel to Bahrain? , including also if you need a Bahrain eVisa.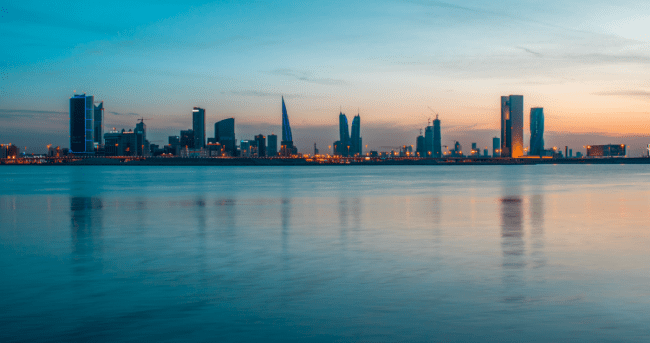 iVisa.com can't yet help you get the tourist visa you need to gain access to this wonderful part of the world. But why not take a moment to read our official update on requirements and other important information.
How to apply for an eVisa at iVisa.com
Go to our application webpage and fill in the online form with your basic details.
Double-check the spelling and review the information to avoid mistakes. Choose a processing speed so that you can know how much you will pay for your document.
Upload the items required to finish the process.
After that, wait for your document once approved. You will receive it by email. Start your process here.
Frequently Asked Questions
Do I need a vaccine to travel to Bahrain?
Are you trying to figure out Do I need a vaccine to travel to Bahrain? Well you will be pleased to discover that your chances of getting malaria in Bahrain are pretty low. The same also applies to yellow fever although you might be asked to prove you've had this vaccine on arrival, so keep your vaccine record up to date.
Bahrain has a great healthcare system, so you'll be in good hands even if you need to see a doctor.
Do I need a COVID vaccine or vaccination certificate to enter Bahrain?
No, you don't. As of today, COVID vaccination passports or certificates are not mandatory to enter Bahrain.

WHO-approved vaccines are accepted. WHO-approved vaccines must include QR code. You are considered vaccinated if all doses of a vaccine against SARS-Cov-2 have been administered for at least two weeks before traveling.
Do I need to take a COVID-19 test prior to arrival in Bahrain?
COVID testing requirements: No testing requirements.
Will I need to quarantine when I get to Bahrain?
Quarantine requirements: No quarantine requirements.
Can iVisa.com help me with the application process?
We can help you obtain a Bahrain eVisa and more travel documents thanks to our updated and modern platform. Plus, you can apply at any time from the comfort of your home.
How much will it cost to apply to travel to Bahrain?
The additional charges you will see when applying with iVisa.com are to cover your processing fees. There are three different options including:
Standard Processing : This is our most reasonably priced average time frame processing speed

USD 114.00

-

7 Business Days

.
Rush Processing : You will pay more to get your document in a faster turnaround time

USD 144.00

-

6 Business Days

.
Super Rush Processing : This option is perfect for people who have to attend an emergency meeting and need their document now

USD 179.00

-

5 Business Days

.
How long can I stay in Bahrain?
The best way to find out how long you can stay in Bahrain is to use Visa Checker Tool This feature was created for ease of use and to provide the maximum amount of information relevant to your unique travel situation.
Don't leave room for confusion with worries like Do I need a vaccine to travel to Bahrain? iVisa.com has all the answers you need.
How can iVisa.com simplify my vacation?
Our team is always on hand to offer you clear and simple advice. Application forms are our expertise. Check out how we make them so easy. It's as easy as one, two, three.
Complete the application with your personal information.
Pay the processing fee, making sure your documentation is in the right hands.
Upload copies of your documents and apply.
Do I need a vaccine to travel to Bahrain? The short answer is no, you don't. At least not right now, but bookmark the iVisa.com website and check it regularly for updates.
Do I need a lot of documents to apply?
It will depend on your nationality, but mostly you'll need:
Passport with a valid due date.
A copy of a return air ticket.
A photocopy of the photo page of the applicant's passport.
Email address.
Payment options. You can choose between a debit/credit card.
Is it safe to use the iVisa.com platform?
We know that users want to make sure that their travel procedures are carefully protected. We use the highest quality protection software to carefully protect our platform with the best security so that your data is safe with us. You can also read satisfied customer feedback on our website to learn more about the company.
Where can I read more information?
To know more about Do I need a vaccine to travel to Bahrain? click on the iVisa.com website regularly for the most up-to-date information. Stay on top of all the latest developments on the site or speak to one of our team of experts who you can reach by chat or email 24/7.
iVisa.com recommends
Bahrain is a country that contains more than 30 islands in the Persian Gulf, and it has been at the center of important trade routes since ancient times. In its modern capital city, Manama, the Bahrain National Museum carries artifacts from the ancient Dilmun civilization that flourished in the region for millennia. The famous Bab al-Bahrain bazaar offers interesting handwoven fabrics, spices, and pearls, among other goods.
Bahrain has been welcoming visitors to its impressive areas of trade for decades. Its massive pearl industry has drawn jewelry lovers for many years, while other travelers take plenty of time to learn more about the Dilmun civilization which is so well documented in this area. For readers who prefer to kick back in the sun and make the most of the weather, the paradise island views are stunning.
This country is also well-known for its greenish forests of date palms; since old times it has been an entrepôt for commercial trade and a source of natural resources for the neighboring region. Bahrain Island is widely believed to be the site of the ancient kingdom of Dilmun, a commercial center that traded with ancient Sumer.
Generally speaking, Bahrain is safe for traveling because crime rates are relatively low, and violent crime is unusual. However, you shouldn't let your guard down and relax completely because burglary, petty theft, and robberies are the most frequent forms of crime here.
Aside from that, you will have a pleasant stay in this country, as long as you don't forget to apply for your travel documents.