Canadians planning to travel to Bahrain now can obtain their visa online. This document is necessary to cross the border, luckily you don't have to go to Bahrain's embassy anymore to get one. The online process is simple but maybe you will need help, if this is your case, iVisa's services are here for you, we can apply for your visa and it will be delivered by email in just 5 Business Days.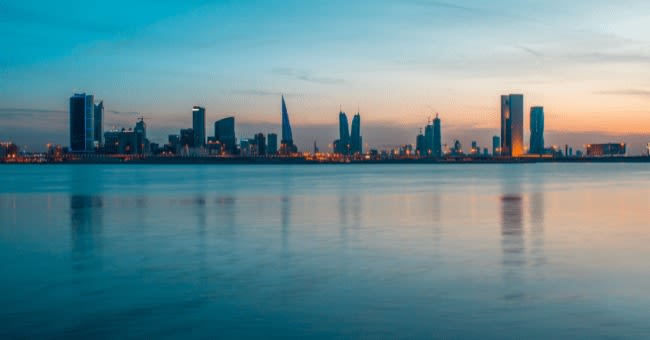 Frequently Asked Questions (FAQs)
Do I need a visa to visit Bahrain If I'm a Canadian passport holder?
Sure, all Canadian citizens who want to travel to Bahrain, will need to apply for a Bahrain eVisa. If you want to do it, first check the requirements by clicking here.
What is a Bahrain eVisa document?
It is an official document that you can obtain by applying online. It gives you the chance to enter and visit Bahrain. The eVisa is electronically linked to your passport dcoument.
How long can Canadian passport holders stay in the country with an eVisa?
As a Canadian, you are permitted to stay in Bahrain, maximum 30 days Per Entry. Keep in mind that you only can enter to Bahrain for tourism or business reasons. it is mandatory to avoid any paid work or employment.
What documents do I need to apply?
To get started with the very simple process of iVisa, you must prepare some documents before you begin your application. Here is what you need to visit Bahrain:
Passport Personal Details Scan

Return Air Ticket

Proof of Accommodation

Most recent 3 months bank statements (if applicable)

Last Page of Passport (if applicable)

Justification Letter (if applicable)

GCC Residence Permit (if applicable)

Work Certificate (if applicable)
How long is the Bahrain eVisa validity?
The Bahrain eVisa has a validity of 30 days after issued.
Prices and processing times
The visa fee is related to the processing time. ivisa provides you three options, depending on your selection the price will be different. Here you can check them:
Standard processing time – This option will allow us to processed your visa 7 Business Daysthe cost is USD 114.00 (service fees included).

Rush processing time – if you select this option you will have your visa within 6 Business DaysIt take less time, isnt' it? this is why the total price is USD 144.00 (service fees included).

Super rush processing time – If you choose this option, let me tell you that this is the fastest option available in the company. You will have in your hands the Bahrain e-visa in only 5 Business Days it is excellent! as you can expect it will cost USD 179.00 (service fees included).
Have you taken your decision, which option will you choose? It is up to you, now click here to start the application.
How long is the application process of a Bahrain eVisa?
Less than 10 minutes. Almost no time from your part, just fill in the online application form and iVisa does the rest!
How can I do my application to obtain a Bahrain eVisa?
The application for this eVisa is really easy. Only is necessary that you follow three simple steps:
In the first step, we need you to fill in your general information. You also need to select which processing time will be your option.

In the second step, you need to revise step one very carefully, which means to check that all the information is correct, complete and have the correct spelling, so we can avoid any inconvenient. Once you do it, make the payment.

In the last step we will provide you a questionnaire and you have to upload a photo. Then is necessary to upload your passport scan. Other documents may be required as well, but it depends on the personal case of every customer. So will have to upload more documents if the government requires them. In this case, don't worry we'll tell you.
As you see is not difficult at all, comparing to go to an embassy, now click here to start. After you are done, submit your form and just wait for your visa, we will send it to your email. If you need assistance in any step of the application, do not hesitate, contact us, iVisa has a wonderful support service available for you 24/7.
How many entries to Bahrain do I have with an eVisa?
This eVisa allows Multiple Entry. Visit the Bahrain as many times as you want.
Is it necessary to get a Bahrain eVisa for my kids also?
It is necessary. All foreigners require a visa to visit Bahrain, even kids.
Can I make an application for my family or friends?
Yes, you definitely can do it. Just fill the application form with his or her data on it. Do not forget to meet all the required documents (listed above). If you want to apply for more than one person, just click on 'Add new applicant' in the application form and then continue with the rest as same as you do with first application.
if I am in transit through the country, do I need a Bahrain eVisa ?
You will need it ONLY if you leave the Bahrain airport. Otherwise, it is not necessary.
What happens if I make a mistake in my application?
As we told you in the steps section, you must double-check the information you fill in the application form, revise it carefully, before you submit it. We know that mistakes are always possible, so if this is your case, please contact our customer service representatives as soon as possible. They will be glad to assist you in fixing the problem.
Can I trust in iVisa service, is it safe to get my Bahrain eVisa with this company?
Some people believe that it is risky to provide their personal info into an online platform, because it could be leaked and get into the wrong hands. However, this is impossible with iVisa since we invest a lot of resources to protect the security of our database to keep your information safe. Here you will find the testimonials of many of our clients who trust iVisa and are satisfied with our services. They had an excellent trip!
If I have more doubts or unresolved questions, where can I find the answers?
If you have more doubts or need more information, you can find it here. Otherwise, if you have specific or personal questions you can always contact our excellent customer service representatives, they will be able and glad to help you 24/7.