Do you know of the country Bahrain? It may not be the first country that comes to your mind when you're planning to travel to the Persian Gulf, but you should consider it.
Bahrain is placed in the center of important commerce routes since ancient ages. Also, it has a beautiful capital city full of fascinating ancient spots.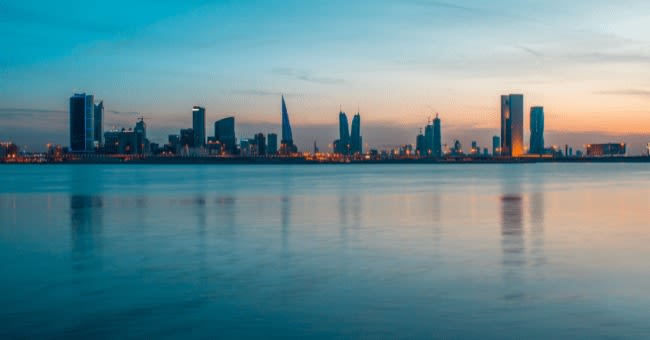 If you have a French passport, you don't need many things to visit this country. The main requirement is a Bahrain eVisa, which you can easily receive by filling in an electronic form available on this website.
However, if you want to learn more about the Bahrain visa for French, we suggest you keep reading this article, as we'll be ready to give you valuable details and other tips to apply on iVisa.com.
Frequently Asked Questions
What is a Bahrain eVisa?
The term 'eVisa' is globally known nowadays, so you've probably heard about it. The eVisa is just the short-term for an electronic visa, which is a document that allows you to enter a country thanks to an automated system. It's kind of similar to the Paper Visa, but without having to get a physical stamping. With the eVisa, you only have to fill out an application form. This form will allow you to receive your file or code with the eVisa via email.
This process always ends with a link integrated into your passport, although for this, the passport must be biometric.
Bahrain is one of the countries that recently accepted this system, so you can now visit it by simply having an eVisa and not a Paper Visa.
Take into account that with this document you cannot work or live as a resident in Bahrain. In that case, you'd need another type of paper.
Is there a Bahrain eVisa for French?
Yes, French citizens can now apply for a Bahrain eVisa. This is possible because France doesn't need a Paper Visa to enter Bahrain. Therefore, you don't have to visit the embassy to get a Bahrain visa for French now.
All you have to do is fill in an online form that won't take you much time and that's it! It's much simpler than spending long hours queuing at an airport or consulate.
You can find other details about the Bahrain visa for French by clicking here.
Where can I apply for the Bahrain eVisa?
You might want to know where to get the Bahrain eVisa, and we're ready to inform you about that.
The first thing to consider is that these documents (the eVisas) are almost always available on official government websites, so as you can guess, Bahrain is no exception. However, these pages tend to be complicated and ask you many things, so it can be stressful. Besides, these websites tend to have crowded and slow servers.
That's why many travelers prefer to trust a tertiary company that processes the document quicker and without much difficulty.
The Bahrain eVisa is available with the services of iVisa.com, a company that ensures a speedy, effective, and reliable process.
What documents do I need to get the Bahrain Tourist eVisa?
To fill in the online form at iVisa.com, you should get the following documents and items ready:
A valid biometric passport.
A photocopy of the passport information page.
Return ticket or a copy of this document.
An email to get the eVisa on time.
A payment option that's accepted on iVisa.com. It can be a Paypal or a credit or debit card.
You may need other documents as well, but in that case, we would inform you here.
Don't forget that to get more information about the Bahrain visa for French you can click on this link.
What are the processing times and prices for the Bahrain Tourist eVisa?
As for the prices, don't forget that we ensure a fast and safe process, which is why we charge a small extra fee. In any case, the prices will change depending on the processing time you select. Your options are:
Standard Processing Time: You'd wait only

7 Business Days

and pay

USD 114.00

.
Rush Processing Time: This time, you'd have to wait

6 Business Days

and you'd pay a bit more this time,

USD 144.00

.
Super Rush Processing Time: This processing option is probably the best if you're in a rush. It makes you wait

5 Business Days

, but you'd have to pay

USD 179.00

this time.
Once you know which option to choose and when to travel, click on this link.
How can I apply for the Bahrain Visa for French?
To receive your Bahrain eVisa via email inbox without any trouble, you must follow this 3-step method carefully. Notice that it's not a complicated process, so it shouldn't take you much time.
First, choose your processing option and complete the form with some basic data to prepare your application quickly and securely.
Second, do a rigorous review of your personal details in order to proceed with the payment easily.
Third, attach the documents that we request on the screen to finish the process.
The next step would be to review one last time your personal details before finishing everything and wait for your eVisa by email.
How much time should I spend on the online form?
Since our online form is not complicated at all, it usually takes about 10 to 15 minutes at most.
Nevertheless, you might get some questions or doubts while completing the form. In that case, you can reach out to our advisors to get instant attention and thus know what to do with your application form.
How safe is iVisa.com?
You can feel safe when using our services because, in addition to having a top-notch system, we also have a work team that guards all the data that's processed on the website.
Therefore, don't worry about using our form. Don't forget that if you have doubts about it, you can read these reviews or contact us on this link.
Where do I find more information about the Bahrain visa for French?
You shouldn't worry about having questions or doubts at this point. That's why we're ready to assist you.
It's possible to read more information about the Bahrain visa for French by clicking here. Plus, you can also contact us via online chat to get direct and personalized attention.
Apply for your Bahrain eVisa now and get ready for your next journey to this beautiful country.