It's pretty simple to get a visa in Bahrain. Electronic visas are available to many nationalities, including Germans, for a maximum stay of 30 days Per Entry. You need to get a visa to enter Bahrain. Apply through iVisa.com and learn more about the Bahrain visa for German citizens.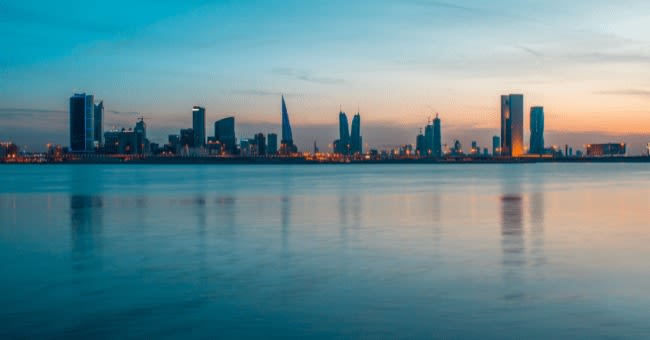 As a German citizen planning a trip to Bahrain, you need to obtain a visa for departure. You can process your travel documents quickly and securely with iVisa.com. Continue reading this article for more details about the Bahrain visa for German citizens.
Frequently Asked Questions
What is the Bahrain visa for German citizens?
Bahrain requires citizens to hold a valid visa in order to visit the country. Whether you require a visa for Bahrain will depend on what purpose you are visiting the country for. The Bahrain visa online approval allows stays ranging from 1 week up to 3 months, according to individual applicant needs. You must choose the length of your stay at the time of application.
Fill out an application with iVisa.com and learn more about the Bahrain visa for German citizens.
Bahrain visas are valid for how long?
Depending on the traveler's nationality and individual needs, the Bahrain eVisa authorizes stays ranging from two weeks to three months. Bahrain's eVisa is valid for 30 days after issued, commencing at the moment the applicant enters Bahrain.
Germany Visa Requirements - Is a visa required for citizens of Germany to enter Bahrain?
Yes, German citizens need a visa to enter Bahrain. Citizens of Germany are eligible for the Bahrain eVisa. Citizens of certain countries can travel to Bahrain for short, tourist or business-related stays using the Bahrain eVisa, which is an electronic visa.
You can use the Visa Checker Tool to determine if you need a visa for your destination.
How to apply for the Bahrain visa for German citizens?
To complete the visa application process, you will need to complete three steps.
First: Fill out your basic information. You must select one of the processing speeds.
Second: Verify the answers you have supplied and applicants must pay their application fee with credit/debit cards.
Third: Include all necessary document copies and submit.
What are the processing options available with iVisa.com?
iVisa.com offers three processing speeds.
Standard Processing Option (

USD 146.99

-

7 Business Days

): The waiting time is standard, but it is inexpensive.

Rush Processing Option (

USD 180.99

-

6 Business Days

): Processing costs go up with faster processing.

Super Rush Processing Option (

USD 217.99

-

5 Business Days

): This is the fastest option.
What are the details needed to complete the application process?
These details are needed to complete your application.
Your passport: We need a copy of your passport to fill the application form.
Email Address: Your travel documents will be emailed to you.
Payment method: Pay the application fee using a credit/debit card.
Why should I apply with iVisa.com?
iVisa.com offers a secure platform to process your information. Your privacy is important to us.
Take a look at our customer reviews for more clarity.
Where to get more details about the Bahrain visa for German citizens?
To clarify any questions you still have about our Bahrain visa for citizens of Germany, visit iVisa.com's website. If you need any help, contact our customer support agents. They are available at all times. You may reach us by e-mail at [email protected].
iVisa.com Recommends
A nation made up of islands and a number of smaller islands in the Arabian Sea / Persian Gulf is Bahrain. This country in the Middle East is one you have never heard of but know very little about. This may be due to the fact that it's so small. Besides the Maldives and Singapore, it's Asia's third smallest nation. Bahrain, located near Saudi Arabia, could fit inside Greater London twice. Nevertheless, they say that the best things are often found in small packages A progressive nation in the Middle East, Bahrain is the Kingdom of Bahrain.
The small Arab state of Oman is ideal for travelers who want to spend a weekend sunbathing on the sand. It is renowned for its beaches and mosques. There's a modern skyline in this city, but it doesn't overshadow its rich cultural heritage. Diva Bahrain aims to protect marine biodiversity as well as promote environmental awareness through an environmentally friendly underwater theme park. Moreover, the company intends to offer unique diving experiences.
The Dive Bahrain website lists dive centers registered with it, so you can book tickets from any of them if you're keen to check out the submerged Boeing 747 aircraft. Tourism is one of the countries' main industries, and the theme park is one of the initiatives aimed at developing it.