Have you ever considered traveling to Bahrain? It may not be the first thing that comes to your mind when traveling, but it's an interesting country.
This country has been the center of important trade routes since ancient times. Besides, it has a modern capital full of interesting historical points.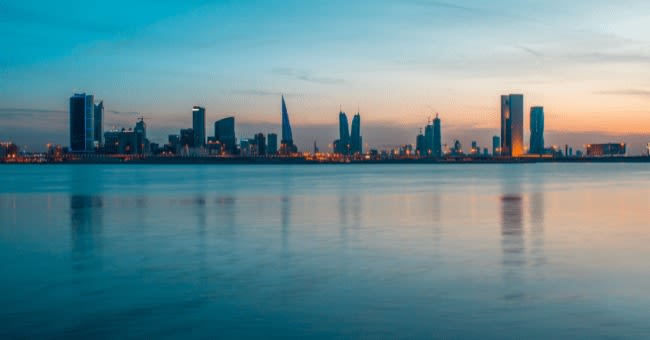 If you're a citizen of Ghana, you don't need much to travel to this site. The main thing is to have a Bahrain eVisa, which you can obtain by completing an electronic form that's available on this page.
But, to learn more about the Bahrain visa for Ghanaians, we recommend that you continue reading this article that we've created on iVisa.com. This way, you'll be closer to planning your trip successfully.
Frequently Asked Questions
Is there a Bahrain eVisa for Ghanaians?
Yes, there's a Bahrain eVisa available for Ghanaians. This is possible because Ghana is one of the countries that doesn't need a Paper Visa to enter Bahrain. Therefore, you don't need to go to the embassy to obtain your eVisa.
All you have to do is complete an online application that won't take you long and voila! It's much easier than having to spend long hours queuing at an airport or embassy.
You can get more detailed information about the Bahrain visa for Ghanaians by clicking here.
What is a Bahrain eVisa?
You may have heard about eVisa before. It's an electronic document that allows you to enter a country, functioning similar to a Paper Visa, but without the classic physical stamping. With the eVisa, you only need to fill out an online form, which will allow you to get your file or code with the eVisa via email inbox.
This almost always ends with a system already integrated into your passport, although for this, the passport must be biometric.
This system currently works in Bahrain and allows you to enter the country for a short period to do a tourist visit.
Keep in mind that with this document you cannot work or live as a resident in the country. In that case, you would need another type of requirement.
Where can I get the Bahrain eVisa?
What may be your main concern right now is knowing where to get the Bahrain eVisa. The first thing you should know is that these documents (the eVisas) are almost always available on government websites, so Bahrain is no exception. The thing is that these pages are usually complicated and require a lot of patience and effort on your part. Besides, it tends to have more congested servers because the service is often free.
That's why most travelers prefer to go to a tertiary service that processes the document faster and without much problem. Therefore, you can obtain your Bahrain eVisa with the services of iVisa.com, a company that guarantees a fast, efficient and safe process.
What documents do I need to get the Bahrain Tourist eVisa?
Before completing your online form at iVisa.com, you should have the following documents and items on hand:
A valid and biometric passport.
Photocopy of the passport information page.
Return ticket or a copy of this ticket.
An email to obtain the eVisa.
A payment method that's accepted on iVisa.com, such as Paypal or a credit or debit card.
You may need other things, but in that case, we would let you know here.
Remember that to have more information about the Bahrain visa for Ghanaians you can enter this link.
What is the price of the Bahrain Tourist eVisa?
Regarding prices, remember that we guarantee a fast and safe process, and that's why we charge a small extra fee. In any case, these prices vary according to the urgency you have:
Standard Processing: you wait 7 business days and pay USD 114.00
Rush Processing: you wait 5 business days and you pay a bit more this time, USD 144.00.
Super Rush Processing: this processing option is probably the best one for emergencies. It makes you wait only 3 business days, but you'd pay USD 179.00.
If you already know which option to choose and when to travel, click here.
How can I apply for the Bahrain Visa for Ghanaians?
For you to get your Bahrain eVisa without any inconvenience, you must follow these steps carefully. Keep in mind that it's not a complex process, because with iVisa.com the application becomes effortless.
First, select your processing time and fill in the form with some personal data to process your application quickly and safely.
Second, do a careful review of your information in order to process the payment smoothly.
Third, add the documents that we request on the screen to complete the process.
The next thing would be to give one last review before finishing everything and wait for your document.
How much time should I spend on the online form?
This procedure isn't something out of this world, and for that reason, it usually takes about 10 to 15 minutes at most.
Even so, it's possible that while completing the form, you get some doubts. In that case, don't hesitate to contact any of our advisors to receive immediate attention and thus know what to do with your application.
Can I apply for the Bahrain eVisa once I arrive there?
Unfortunately, it's not possible to apply for the Bahrain eVisa once you arrive in the country. You can only do it before traveling.
How safe is iVisa.com's services?
It's quite safe to use our services because, in addition to having high-quality software, we also have a team that protects all the information that is processed on the page.
You can feel confident when applying with us. Nevertheless, if you have doubts about it, you can check these reviews or contact us here.
Where do I find more information about the Bahrain visa for Ghanaians?
There's nothing wrong with having questions or doubts about this online process. That's why we're ready to help you.
You can get more information about the Bahrain visa for Ghanaians by clicking here. Another alternative is to contact us via online chat to receive immediate and personalized attention.
Apply for your Bahrain eVisa today and get ready for your adventure.