Although Bahrain is not a very popular country, it can be quite interesting to get to know it touristically. Besides, it's possible to visit it without so much effort thanks to its eVisa system that's available for several countries, including Senegal.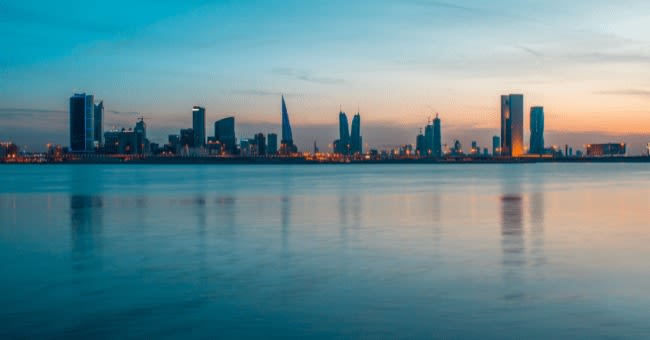 The Bahrain visa for Senegalese is nothing more than a Bahrain eVisa, which you can obtain through our services on this page (iVisa.com). We can process this document in a short time and without needing you to make a lot of effort because on your side you would only have to fill out a form and offer basic documents.
But, to avoid confusion while applying for the Bahrain visa for Senegalese, we invite you to read the following questions.
Frequently Asked Questions
What is a Bahrain eVisa and why is it so important?
You've probably heard the term 'eVisa' before because it's globally known nowadays. The eVisa is just the acronym for an electronic visa, a document that permits you to visit a country due to its fast and automated software. It works kind of similar to the Embassy Visa, but in this case, you wouldn't need the physical stamping. To get the eVisa, you only have to fill in an application form. This way, you'll receive your eVisa via email inbox in a short time.
The eVisa system tends to work with a link integrated into your passport, which is why the passport must be biometric.
Many countries have adopted this system, and Bahrain is no exception. You can now visit this nation by simply holding an eVisa and not a traditional Embassy Visa.
What you shouldn't forget is that with this document you're still a tourist, so you cannot use it to live long-term or work in Bahrain.
Is there a Bahrain eVisa for Senegalese?
We previously mentioned that the Bahrain visa for Senegalese is basically a Bahrain eVisa. In other words, you don't need to take a trip to the nearest Bahrain embassy to get your visa, all you have to do is to complete an online application process.
This process won't require much time and effort. It's quite easier than standing in a long queue at the airport or the embassy.
If you want to see other valuable information about the Bahrain visa for Senegalese then click here.
Can I get the Bahrain visa for Senegalese online?
Yes, remember that the Bahrain eVisa is totally electronic, so you can apply for it online.
Keep in mind that the eVisa's are almost always accessible on official government websites, and we can tell you that Bahrain is no exception. Nonetheless, these websites can be quite complicated and time-wasting, therefore, a lot of stress can come while applying there.
That's why we always recommend our travelers to trust iVisa.com to process the document quicker and without much hassle.
By using iVisa.com, you'll be able to receive your Bahrain eVisa as soon as possible without risking your safety and without wasting time in vain.
What do I need to get the Bahrain eVisa?
Before completing the online form available at iVisa.com, you first need to collect the following items:
Your biometric passport with a valid due date (it mustn't be expired once you travel).
A scanned and visible copy of the passport information page.
Return flight ticket or at least a copy of this document.
Your email to obtain the eVisa on time.
A valid payment option accepted on iVisa.com. You can choose between Paypal or a credit or debit card.
Other documents and items might be necessary, but in that case, we would always let you know here.
There's more information about the Bahrain visa for Senegalese on this link.
What is the price of the Bahrain eVisa?
We always offer a fast and safe process, but for that, you have to pay a small fee. The good news is that the prices will vary depending on the processing option you select while applying. These options are:
Standard Processing Option: This processing option makes you wait

7 Business Days

and pay

USD 114.00

.
Rush Processing Option: You'd have to wait

6 Business Days

this time and you'd pay

USD 144.00

.
Super Rush Processing Option: With this processing option, you only wait

5 Business Days

, but you'd have to pay

USD 179.00

this time.
Once you feel ready with your processing option, click here.
How is the application process on iVisa.com's website?
Applying for a Bahrain eVisa is not challenging at all. The only thing you have to do is to follow this 3-step method thoughtfully:
First, determine your processing time and fill in the questionnaire with some basic data to process your application swiftly and securely.
Second, do a meticulous review of your details before paying for the fees.
Third, upload the items we ask you on the screen so you can finish the application process.
You wouldn't have to do anything else but wait for your Bahrain visa via email inbox according to the procedure time you selected.
How long does it take to apply?
We created an effortless and easy-to-understand online form, so you'll probably finish it in 10 to 15 minutes
Remember that if you have issues or questions while filling in the form, you can contact our advisors to get immediate attention and thus know what to do.
How safe is iVisa.com's online service?
You can feel relieved when using our platform because, in addition to having a reliable and powerful system, we also have a team that's always working hard to protect your personal details.
Feel free of applying with us at any time. Also, don't forget to check our reviews or contact us on this link if you have doubts.
Where can I get more information about the Bahrain visa for Senegalese?
We're always ready to assist you if you have any questions or issues while filling in the application form.
You can find more information about the Bahrain visa for Senegalese here, or you can reach out to our customer service center if you prefer personal attention.
Get your Bahrain eVisa with iVisa.com today to explore the beauties in this country!