Visa Policy for Bahrain
The visa policy for Bahrain outlines the regulations, rules, and also restrictions that all foreigners must follow if they wish to travel to, enter, and stay in this country.
The number of visa-exempt territories for Bahrain is very low. Only Nationals of the Gulf Cooperation Council Countries (GCC) can enter Bahrain without a visa, as they only have to provide an ID Card. However, the exception goes for Qatar, as they must obtain a tourist visa before entering Bahrain.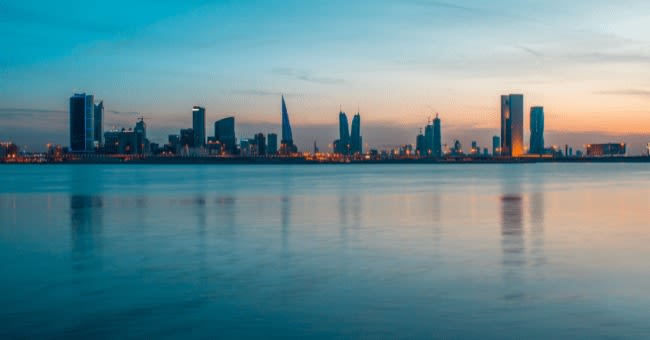 As for the visa requirements for the other countries, it varies depending on the traveler's nationality, as well as the intended length of stay and the travel purposes.
Visitors should always be informed first about what they need to visit Bahrain so that they can avoid issues upon arrival. This way, they can confirm if they need an electronic or consular visa to enter.
The electronic visas can be submitted via an online application form, which is very easy for eligible travelers. This type of visa can be used for both tourism or business purposes as long as the stay is short.
Travelers that are not eligible for electronic visas must get a visa at an embassy or consulate. The consular visas can be granted for a variety of purposes, and they can also vary with the maximum stay allowed.
Read the information below to see more information about the Bahrain Visa Policy and which visa is required depending on the traveler's country of origin.
Tourist Visa Policy for Bahrain
Planning a trip to Bahrain requires being ready with the travel documentation, as travelers need different visa requirements depending on their nationality and what purposes they have in the country.
120 countries can travel to Bahrain for tourism or business by applying for an electronic visa or Bahrain eVisa. This document is obtained via an online form and it is valid for 30 days. It also grants a maximum stay of 30 days per entry (it can offer multiple entries).
Citizens of countries that are not eligible for the eVisa must apply for a traditional embassy visa to enter Bahrain. This type of visa can be obtained by going to a Bahraini diplomatic mission well before the intended date of arrival (this process can take a few weeks).
In case the traveler requires a tourist embassy visa, he or she will have to attend a consular appointment and offer a range of supporting documents.
Learn more information about each visa and the Bahrain Visa Policy in the following paragraphs.
Bahrain eVisa
The Bahrain eVisa is an electronic travel authorization that allows entry into Bahrain for different purposes, including tourism and business. This document was launched in 2016 by the Bahraini government, and since then, it has simplified the travel plans for eligible travelers.
Depending on the traveler's nationality, this eVisa can be approved with a single entry or with multiple entries. In the case of the single-entry eVisa, it allows the traveler to stay in the country for 14 to 90 days, while the multiple-entry eVisa allows the holder to stay up to 30 days per entry into the country.
This document is valid from the moment it is approved and up to 30 days more. Once the traveler arrives in the country, he or she cannot overstay the maximum stay allowed.
It's recommended to apply for this eVisa at least a week before the intended date of arrival. However, with services like iVisa.com, the process can be done in less time depending on the traveler's needs.
This visa is linked to the applicant's passport but is recommended to have a printed copy just in case. Also, travelers who wish to stay for a longer period than the one recommended must apply for a consular visa depending on their travel purposes (living in Bahrain, studying, working, etc.)
See below a full list of the nationalities eligible for the Bahrain eVisa according to the Bahrain Visa Policy:
Andorra
Anguilla
Antigua and Barbuda
Argentina
Aruba
Australia
Austria
Azerbaijan
Bahamas
Barbados
Belgium
Bolivia
Bonaire
Brazil
British Virgin Islands
Brunei Darussalam
Bulgaria
Cameroon
Canada
Cayman Islands
Chile
China
Colombia
Croatia
Cuba
Curacao
Czech Republic
Denmark
Dominica
Dominican Republic
Ecuador
Egypt
Estonia
Falkland Islands
Finland
France
French Guiana
Gabon
Georgia
Germany
Ghana
Greece
Grenada
Guadeloupe
Guyana
Haiti
Hong Kong
Hungary
Iceland
India
Indonesia
Ireland
Isle of Man
Italy
Ivory Coast
Jamaica
Japan
Jordan
Kazakhstan
Kenya
Latvia
Liechtenstein
Lithuania
Luxembourg
Macau
Malaysia
Malta
Martinique
Mauritius
Mexico
Monaco
Montserrat
Morocco
Mozambique
Netherlands
New Zealand
Norway
Pakistan
Paraguay
Peru
Poland
Portugal
Puerto Rico
Qatar
Republic of Cyprus
Romania
Russian Federation
Saint Barthelemy
Saint Kitts and Nevis
Saint Lucia
Saint Martin
Saint Vincent and the Grenadines
San Marino
Senegal
Seychelles
Singapore
Sint Maarten
Slovakia
Slovenia
South Africa
South Korea
Spain
Suriname
Sweden
Switzerland
Taiwan
Thailand
Trinidad and Tobago
Turkey
Turks and Caicos Islands
United Kingdom
United States
United States Virgin Islands
Uruguay
Vatican City
Venezuela
Get more information about the Bahrain Visa Policy or Apply for an eVisa
Embassy or Consular Visa
Travelers that aren't eligible for the eVisa, must apply for an embassy or consular visa to enter Bahrain.
Over 120 countries currently have to apply for an embassy visa from their nearest Bahrain consulate or embassy, regardless of the purpose the traveler has to visit this country, as well as how long the traveler wishes to stay there.
To receive a Bahrain consular visa, applicants have to make a visa appointment at the diplomatic office and complete the visa application form required.
The authorities will ask the applicant to offer personal and passport information, and it will be also necessary to select the type of visa required depending on the travel purposes, whether it is a tourist visa, business visa, work visa, transit visa, or study visa.
Applicants requesting a consular visa will also have to add supporting documents depending on the type of Bahrain visa they require.
Get more information about the Bahrain Visa Policy or Apply for an eVisa
Other Visa Information for Bahrain
Four sovereign states do not need to apply for a visa or an eVisa to enter Bahrain. These countries belong to the Gulf Cooperation Council (GCC).
The countries are Qatar, Oman, Kuwait, Saudi Arabia, and the UAE (United Arab Emirates).
Citizens of Oman, Kuwait, Saudi Arabia, and the UAE can enter the Kingdom of Bahrain by showing a valid National ID Card at a border checkpoint.
Nevertheless, in the case of citizens of Qatar, they are not currently granted visa-free access to Bahrain and can only gain entry to the country by first getting a regular visa.
According to the Bahrain Visa Policy, the visa exemption also applies to Chinese and Indian diplomatic and special passports.