If you're ready to visit Bahrain, you must confirm the necessary travel documents for a smooth entry. The Bahrain eVisa could be yours soon with the help of iVisa.com. Our digital service is all you need for your next trip to Bahrain. If you wonder how long it takes to get a visa for Bahrain, we have the answers. It could take up to 7 business days to receive your documentation.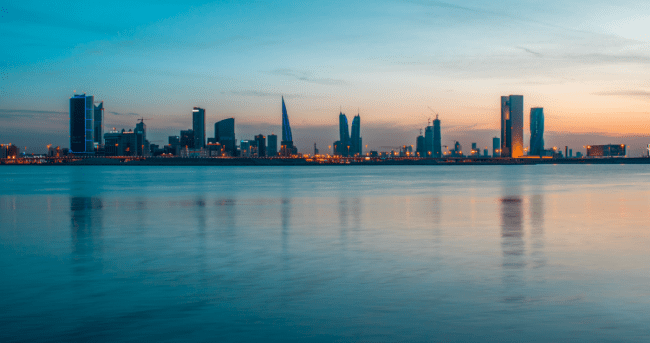 Our experts will provide the best advice for your trip to Bahrain and tell you how long it takes to get a visa for Bahrain. Explore more details about traveling to Bahrain in the following FAQs.
Frequently Asked Questions
What are the COVID-19 measures in Bahrain?
There is no need to have a COVID-19 vaccine certificate to enter the country. In addition, you don't need to take a PCR test before your trip or go through a quarantine period in Bahrain. The country's policies are flexible with these matters.
Explore our FAQ section because most of these guidelines could change at any moment. Check how long it takes to get a visa for Bahrain with our team.
How can I apply for the Bahrain eVisa?
The procedure only demands three steps:
First: Answer the questions in the online form.
Second: Review your information and confirm the data is 100% accurate. Pick a processing speed according to your needs.
Third: Pay with a credit or debit card and submit your application.
Receive the Bahrain eVisa in your email inbox. Show it to immigration authorities for a smooth entry. It has a maximum validity of 30 days and provides multiple entries to the country.
What are the processing times and prices?
iVisa.com offers these processing speeds:
Standard Processing Time:

7 Business Days

-

USD 105.49

.
Rush Processing Time:

6 Business Days

-

USD 168.99

.
Super Rush Processing Time:

5 Business Days

-

USD 210.99

.
Our experts can explain how long it takes to get a visa for Bahrain.
What are the requirements?
You need to have:
Valid passport: Send a copy of the details page. Indian passport holders must also give a copy of the last page of their passports.
Return ticket.
Email address: Expect your travel document online.
Payment method: Choose between a credit or debit card.
According to your nationality, you need to have:
A copy of your accommodation confirmation. If you stay with a friend or family member, upload their CPR Reader's printout.
A copy of your bank account details from the last three months. The balance must be over USD 800.
Continue checking how long it takes to get a visa for Bahrain.
Can I trust iVisa.com?
Of course! Our previous customers have had excellent results with our services. Read our customer reviews page and confirm our successful performance.
It's time to see how long it takes to get a visa for Bahrain.
Where can I find more details?
Contact our customer support team, available at any time. We can answer your question about how long it takes to get a visa for Bahrain.
iVisa.com Recommends
Explore the Juffair district, which looks like an extension of Manama. However, it's a completely independent part of Bahrain. Modern architecture will blow your mind. New towers appear every year, and it's easy to find top-class eateries and wealthy accommodation options. Visit the American Alley, where you can find bars and fast-food restaurants.
Continue with Muharraq, an ancient city from the Dilmun civilization. When the Greeks conquered this site, they brought prosperity and began to develop powerhouse trade routes. In ancient times, it was the capital of Bahrain, but nowadays, it's the entry and exit point of the country. The international airport is located here. Explore the traditional souk area, where you can experience local café culture with hookah pipes and mint tea. Don't miss the chance to pick up Middle Eastern trinkets.
Finally, explore Hawar Island, in the south of Bahrain. This archipelago is just across the coast of Qatar. The islands are uninhabited due to the arid climate and lack of water. The main reason to visit is the birds. It's home to the endangered Socotra cormorant. If you're into birdwatching, you will enjoy this experience. Remember to hire local guides to explore even further. Travel to Bahrain soon and keep enjoying yourself.