On the most recent updates about travel to Bahrain, the Bahraini government confirmed that they will be implementing an automatic visa extension policy for foreigners within the country, especially for those whose visas are current but are nearing their expiration date. The application can be started online and is expected to help in the management of the number of applicants who are going to apply for their visas at the Bahraini immigration offices. This procedure keeps the spread of coronavirus within the country to a minimum.
If there are no further updates regarding visa extensions, the program is projected to be discontinued after July 31st, 2020. However, while the program is active, no foreigners in Bahrain will be required to present documents or pay any processing fees. The visa extension will be mandatorily given to all foreigners who have a current, unexpired visa so they can extend their stay within the country.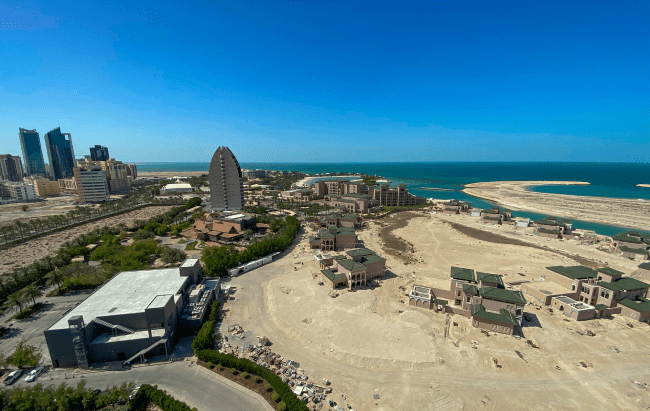 However, there is a need for all the travelers to provide a visa upon their arrival in any airport within Bahrain. If they need to enter the country, they will have to show a Bahrain Health Declaration Form in addition to the Bahrain visa.
If the country where the traveler is from does not have visa-exempt privileges with the Bahraini government, he will be required to show a visa and other travel documents if he wants to enter the country. Essentially, the document is a pre-registration of the traveler. He will be handed a visa on arrival or VOA once he touches down on any Bahraini airport and meets up with immigration officers. Because it may take a long time to process a visa and other documents, it is recommended that travelers acquire the necessary paperwork beforehand.
A Bahrain Health Declaration Form is another document that travelers need to be able to gain entry. The form states the current medical condition of the traveler it is referring to. In most cases, it also has information about the travel history of the holder, especially his whereabouts within the last 14 days prior to his trip to Bahrain. To make things easier for the traveler, he can use iVisa.com services to apply for the document online.
Processing travel documents online is the easiest and safest way to request for eVisas and health declaration forms. There is no service more reliable than iVisa.com and you can get the requested forms at the earliest possible time. You can rest assured that you will get the correct documents that will help you enter Bahrain's borders, all from the comfort of your home.
This article contains information that may help you request for travel documents safely online. Read on and find out how to travel to Bahrain and other destinations with all of the required documents. Avoid wasting time and get convenient service, all without leaving the comfort of your home.
Frequently Asked Questions
Are travelers required to get a Bahrain eVisa and Health Declaration Form?
Foreign travelers coming from almost any country in the world are obligated to show a visa upon their arrival in Bahrain. There are a few countries with visa-exempt privileges and their citizens can enter Bahrain without providing a visa. Also, citizens of many countries have the option to procure their visas online, which benefits them greatly.
Upon arrival in Bahrain, the traveler will need to show a Bahrain Health Declaration Form in addition to a visa. The form makes it easier to identify which foreigners have a clean bill of health. They are then allowed entry sooner, thereby allowing the government to focus on more time-consuming cases. iVisa.com helps travelers acquire correct Health Declaration Forms easily and quickly.
Which countries enjoy visa-exempt benefits with Bahrain for their citizens?
There are only four countries in this category, namely Kuwait, Oman, Saudi Arabia, and the United Arab Emirates. Their citizens are not obligated to acquire a visa when they want to enter Bahrain.
Citizens of which countries are eligible to apply for an evisa?
Citizens of certain countries can apply for an eVisa to Bahrain. These countries are as follows: Argentina, Andorra, Bolivia, Australia, Brazil, China (including Macau), Canada, Chile, Colombia, Ecuador, Guyana, Brunei, Hong Kong, Iceland, Russia, Kazakhstan, Liechtenstein, Suriname, Switzerland, Malaysia, Uruguay, Monaco, Turkey, New Zealand, Mexico, Norway, Paraguay, Georgia, Peru, San Marino, Japan, Singapore, South Korea, Thailand, Ukraine, Venezuela, the United States, the United Kingdom, Vatican City, and all European Union nations.
There are citizens of some countries who have no choice but to apply for an eVisa. These countries are Antigua and Barbuda, The Bahamas, Barbados, United Kingdom BOTCs, Cameroon, Cuba, Mozambique, Dominica, the Dominican Republic, Egypt, Saint Kitts, and Nevis, Gabon, Ghana, Haiti, Mauritius, India, Indonesia, Kenya, Ivory Coast, Grenada, Jamaica, Jordan, Morocco, Pakistan, Taiwan, Qatar, Saint Lucia, Saint Vincent and the Grenadines, Senegal, Seychelles, Azerbaijan, South Africa, and Trinidad and Tobago.
If you are a citizen of any of these countries, it is better to apply for an eVisa now rather than later.
Is it better to request for both documents at the same time?
The answer is a resounding yes. When you request for both documents at once, you can enter Bahrain faster since you have all your required documents before even flying to Bahrain, avoiding any waste of time and other resources.
What documents are needed to request an evisa?
If you want to apply for a Bahrain eVisa, you will need:
A digital photo of the personal information of your valid passport. For Indian nationals, you will also need to provide a copy of the last page of your passports.
You will also need to send a photo of the return air ticket.
Depending on your nationality, you may additionally be required to input a copy of your hotel booking in Bahrain or other proof of accommodations.
A copy of a stamped bank statement under your name with a balance equivalent to at least $800 US.
How safe is it to get your documents with iVisa.com?
iVisa.com's website is protected with top-tier security software and the platform is suitably reliable. This is why any information that a customer puts in is always secured and is never in any danger of being exposed to identity thieves or hackers.
Where can I get more information?
Information about Bahrain eVisas or documents for other destinations is readily available on the iVisa.com website. You can also email us at [email protected].