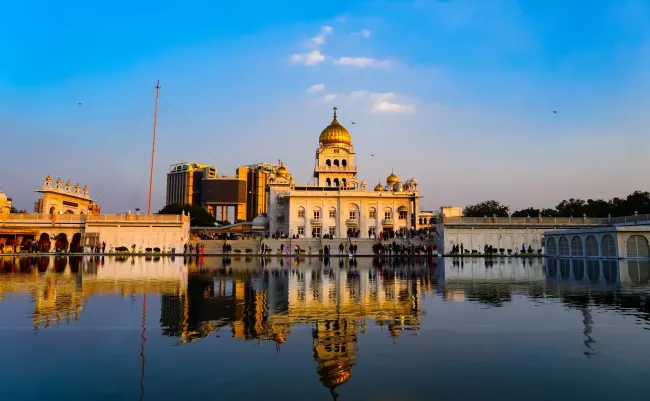 Bangladesh is a beautiful country with much to offer tourists, from stunning natural landscapes to vibrant cities and fascinating cultural sites. However, if you're an Italian citizen, you must get a Bangladesh visa for this trip.
Navigating the visa application process can be confusing and overwhelming, especially if you're unfamiliar with the visa fees, documents, and requirements. But with the Bangladesh Guided Visa, we'll offer all the support you need for a smooth visa application.
This article will provide all the information you need to apply for a tourist visa to Bangladesh hassle-free as an Italian citizen. Get your Bangladesh visa and be prepared to explore this fascinating country!
Do Italian citizens need a visa for Bangladesh?
You may ask: "Is a visa required to visit Bangladesh?" The Bangladesh government requires a visa for visitors from many countries, including Italy. This visa request is a measure to help local authorities track travelers' flow and ensure visitors comply with Bangladesh's laws and regulations.
Bangladesh visa for Italian citizens
Here are the most popular Bangladesh Visa categories for Italians:
Bangladesh Tourist Visa
Choose a single-entry, double-entry, or multiple-entry visa to visit Bangladesh for tourism purposes, with a short-term stay. It allows you to enjoy a holiday, visit a family member or friend, or travel for religious affairs. We offer a guided visa application to get the travel document quickly and hassle-free.
Bangladesh Business Visa
This Bangladeshi visa is for travelers on a business trip. It allows foreign nationals to attend business meetings with partners or government officials, visit business establishments, and meet with employees. The requirements include an invitation letter from the host company. Count on our guided visa application to apply for this visa stress-free.
Bangladesh Student Visa
With this visa, you can study in Bangladesh's educational institutions for a year. The requirements include a financial guarantee to support your stay. Our iVisa experts can help you with this visa application.
Bangladesh Employment Visa
This visa is for foreigners aiming to work with government, semi-government, foreign, and commercial organizations. You can also use our expert guidance to apply for this visa.
Bangladesh Visa on Arrival
Italian nationals can get a Visa on Arrival for travel purposes such as official duty, tourism, business, and investment. It allows you to stay for up to 30 days in the country. However, you can only get this visa upon arrival at the airport in Bangladesh, so you have to risk traveling and getting a denied visa upon entry.
We advise you to consult the Bangladesh Embassy website for additional information on administrative entry restrictions and other visa categories, including Investor Visa, Journalist Visa, and Non-Governmental Organization Visa.
All about the Bangladesh Tourist Visa for Italian citizens
The Bangladesh Tourist Visa lets visitors discover the country's stunning natural scenery and beautiful temples. This stamp visa is available to citizens of numerous countries, including Italy, and is issued by the Bangladesh government.
The application process entails completing an online visa application form, submitting supporting documents, paying the visa fees, and occasionally undergoing an interview with immigration officers. Although getting a tourist visa can be complicated, we offer a Bangladesh Guided Visa to simplify it, providing the iVisa experts' assistance to ensure a smooth application process.
If you're an Italian citizen, continue reading for all the necessary information regarding the application process for a Bangladesh visa.
Am I eligible for a Bangladesh Tourist Visa in Italy?
Italians are eligible for a Bangladesh Tourist Visa. Foreign nationals from other countries can use our Visa Checker Tool to see if this visa is available for their nationality.
What is the Bangladesh Guided Visa?
The tourist visa application process for Bangladesh can be complicated and time-consuming. The Bangladesh Guided Visa is a visa application with professional guidance to help you get the Bangladesh Tourist Visa. We simplify the process so you can focus on planning your trip. Our service offers many advantages and a personal iVisa expert to assist you throughout the application process.
Whether you are applying for a Tourist, Business, Study, or Employment Visa, our team can guide you in submitting an error-free application. We acknowledge the complexities of the application process and are committed to helping you navigate it successfully.
Benefits of applying with iVisa
At iVisa, we understand that applying for a visa can be daunting, so we have created a service that makes the process simple and stress-free. Here are some of the benefits of using the Bangladesh Guided Visa service:
100% government-compliant: We meticulously review all information to ensure your visa application is 100% compliant with government requirements.

Personal iVisa Expert: You'll have access to a personal iVisa expert who will guide you through each step of the application process and answer any questions.

Simplified form: We only include essential questions, making the application up to 50% shorter than usual government forms. This means you can complete the application quickly and easily.

Fill it out at your own pace: Save your progress when you need a break, return to the visa form later, and make changes.

Step-by-step guide: You'll receive a PDF manual with all the tips to answer tricky sections of the application form and a step-by-step guide to help you get your document hassle-free.
How long is the Bangladesh Tourist Visa for Italian Citizens valid?
The Bangladesh Tourist Visa validity is 90 days after issued. It allows you to enter Bangladesh and stay for up to 30 days in Total.
How often can I enter Bangladesh on a Tourist Visa?
You have three visa options: single-entry, double-entry, or multiple-entry visa. They all have the same visa validity.
Bangladesh visa requirements for Italians
You must meet some visa requirements to be eligible for a Bangladesh visa. We'll provide you with a list of documents required for your Tourist Visa application based on your specific situation, ensuring that all details are covered. Meanwhile, please read below the essential documents for a Bangladesh visa application.
Required documents for the Bangladesh Tourist Visa for Italian citizens
Original passport

A recent passport photo. Use our Passport Photo Service if you need one.

Proof of a return ticket

A completed Bangladesh visa application form (online)

A valid email address

Proof of accommodation or a hotel itinerary

Proof of visa fee payment

A letter of invitation (if applicable)
Depending on your circumstances, other documents may be requested, such as a birth certificate, marriage certificate, bank statements, and an invitation letter. If that's the case, we'll let you know.
Visa for Bangladesh: Passport requirements for Italian citizens
Your original passport must be valid for at least six months after arriving in the country.

Your passport must have at least two blank pages for Bangladesh visa stamps.

If you have traveled to Bangladesh before, you must provide copies of previous visas and entry stamps.

Your passport can't be damaged or have marks that may invalidate it.
Bangladesh photo visa requirements
Take a photo in color against a white background.

Keep a neutral facial expression with your mouth closed.

Your face must be centered and cover 70-80% of the photo area.

Your eyes must be open, visible, and free from reflection or glare.

Your entire head, including your hair, must be visible.

Headwear is only allowed for religious reasons and should not cover any part of your face.

Glasses are allowed but can't obstruct your eyes, and the lenses must not have any reflection or glare.

The photo must be 45 mm x 35 mm in size.
Read the Bangladesh Photo Requirements Guide for further information. If you want an easy way to get a 100% government-compliant photo, you can always use our Passport Photo Service app.
Bangladesh Tourist Visa requirements for children in Italy
"Is there a visa requirement for children?" is another popular question when planning a trip. The Bangladesh visa is mandatory for all travelers, including minors. It's the same visa application form as for adults. Parents and legal guardians can complete it on behalf of the child.
When should I apply for a Bangladesh Guided Visa?
We recommend applying for a Bangladesh Guided Visa two months before your intended arrival date in Bangladesh. This will provide enough time to account for any processing delays and gather all the necessary documents and information for a successful application.
Apply now for a Bangladesh Guided Visa for Italian citizens and prepare to visit Bangladesh!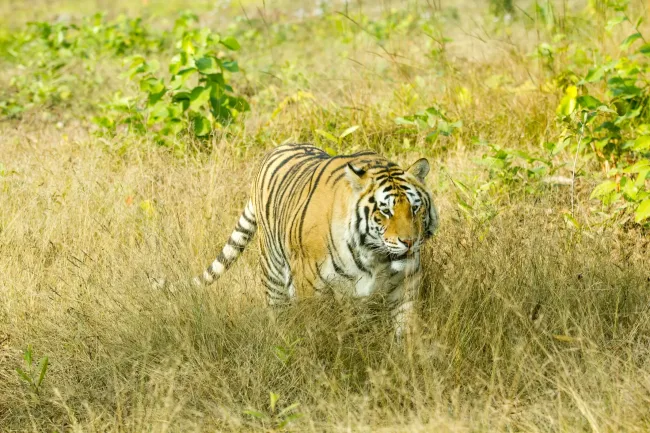 Bangladesh Tourist Visa application form: How to apply in Italy
Applying for a Bangladesh Tourist Visa through the government website can be overwhelming. That's why many people apply for a Bangladesh Tourist Visa with our guidance. With our services, you'll have a smooth process, and all you need to do is follow these three simple steps:
Step 1: Fill out the visa application form online with personal and travel details such as passport number, date of birth, hotel reservation, and flight tickets.

Step 2: Review your information and pay our visa service fee using a credit or debit card. Keep in mind that you must pay the Bangladesh government visa fee separately during your visa appointment.

Step 3: On the day of your visa appointment, take your supporting documents to the visa application center. Depending on the situation, you may be required to attend an interview.
No worries! We'll provide complete instructions and extra tips to help you accurately fill out your online form and prepare for your visa appointment and interview.
Bangladesh Visa appointment for Italian citizens
The next step to get a valid visa is to make an appointment at the nearest Bangladesh Visa Application Center in Italy. Usually, you can choose the closest diplomatic mission, embassy, or general consulate. We'll send you all the instructions to schedule your appointment and prepare for this application step.
The visa appointments in Italy used to take place at the following address:
Embassy of the People's Republic of Bangladesh in Rome,
Address: Via dell'Antartide, 5-7, 00144 Roma RM, Italy
Consulate General of Bangladesh in Milan
Address: Via Giambellino, 7, 20146 Milano MI, Italy
Tips for a successful Bangladesh visa interview in Italy
We'll inform you well in advance and help you prepare for an interview if required. But here are some helpful tips for a successful visa interview:
Dress appropriately: Dress professionally to create a positive impression during the interview.

Arrive on time: Ensure you arrive at the visa application center on time for your scheduled appointment.

Be prepared: Bring all required documents and supporting materials, including your passport, visa application form, and other relevant documents.

Know your itinerary: Understand your itinerary clearly and be prepared to discuss it during the interview.

Speak clearly and confidently: Speak clearly and confidently during the interview to convey that you are a credible applicant. And, of course, answer the visa officer's questions truthfully.

Follow up: If additional information or documents are required after the interview, follow up promptly to avoid delays in processing your visa application.
What is the Bangladesh Tourist Visa processing time in 2023 for Italian citizens?
When applying for the Bangladesh Guided Visa, you have a standard processing option that varies according to the applicant's nationality. This processing period is the time it takes to complete the online visa application form, review documents, and schedule a visa appointment.
Standard processing time for Italians:

9 days
After your visa appointment, you must wait for the government processing time for Italian citizens, which may vary depending on the workload at the Bangladesh Embassy. On average, it takes less than two weeks.
Bangladesh Tourist Visa fee: Visa cost for Italian citizens
The Bangladesh Guided Visa has a service fee, which varies according to your nationality.
Bangladesh visa service fees for Italians:

USD $81.99
During your visa appointment, you must pay the government visa fee. The current visa fees for Italian citizens vary according to the visa type:
Single-entry visa: US$51

Double-entry visa: US$51

Multiple-entry visa: US$102
What should I expect on arrival in Bangladesh?
Upon entering Bangladesh, the immigration officers at the immigration counter will check your passport, visa, and other essential documents required for Italian passport holders. They can ask questions about your stay, so keep handy all the documents related to the travel purpose.
Can I extend my Bangladesh Tourist Visa?
Yes, you can. The Department of Immigration and Passport can grant you a Bangladesh Tourist Visa extension for up to 30 days. Otherwise, the immigration officer will review study, employment, or business visa extensions on a case-by-case basis.
My Bangladesh Tourist Visa in Italy was denied. What should I do?
Visa rejections can occur for several reasons, such as providing incomplete or inaccurate information, insufficient funds for the trip, or security concerns. In case of a visa denial, it's crucial to identify why the visa was denied before taking further action. Once you have determined the reason for your visa rejection, you can consider the following options:
Submit a new application for a Bangladesh Tourist Visa with additional documentation.

Apply for a Bangladesh Guided Visa to receive professional assistance throughout the process. Our team can help you identify any issues with your application and submit a flawless visa application, increasing your chances of getting an approved visa.
5 Things you should know before traveling to Bangladesh
Bangladesh is a beautiful country with a rich history, diverse culture, and breathtaking natural scenery. Check out the Bangladesh Travel Guide for detailed travel tips about this fantastic destination. You can also learn some travel tips below:
Weather conditions: Bangladesh experiences extreme weather conditions, with heavy rainfall during the monsoon season (June to September) and scorching heat during summer (March to June). It's important to pack accordingly and check the weather forecast before traveling.

Local traditions: Bangladesh is a predominantly Muslim country, and respecting its cultural norms and traditions is important. Dress modestly and avoid public displays of affection.

Safety precautions: As with any travel destination, take precautions to stay safe. Keep an eye on your belongings, especially in crowded areas, and avoid walking alone at night.

Food and water: Be cautious about what you eat and drink in Bangladesh, as the water may not be safe for consumption. Stick to bottled water and avoid street food unless you know it's been cooked properly. Be aware that spicy food is typical in Bangladesh, so if you have a sensitive stomach, ask for mild dishes.

Transportation in Bangladesh: Buses and rickshaws are the most common means of transportation, but they can be overcrowded and uncomfortable. Taxis and ride-sharing services are also available but can be expensive. It's essential to plan ahead and allow extra time for travel when using public transportation in Bangladesh.
By following this travel advice and getting a Bangladesh Tourist Visa, you're prepared to visit this country!
I still have questions. Who can I contact?
If you have questions about the Bangladesh Tourist Visa, Schengen visas, or any other visas, you can contact our customer service team. Our iVisa experts are always available via online chat or email [email protected].