Things are slowly moving back to a normal state, and this includes travel frequency in and out of destinations like Barbados. This is brilliant for tourists in need of some sand and a relaxing environment. This will also help the countries economic growth.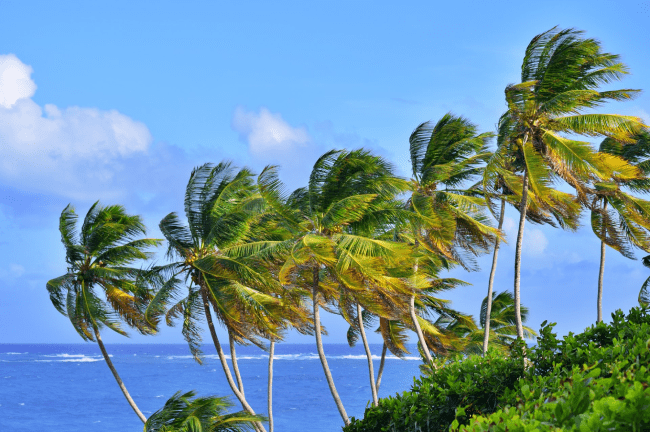 After such a long period in lockdown, it's no surprise that Barbados has established some regulations for incoming travelers to keep the country COVID-19 free. And in comparison, having to apply for a Barbados ED card and present it before departing does not seem like such a hassle to get to travel.
Although some activities are still closed to the public to follow the coronavirus health regulations, there are others you can enjoy. Visit the UNESCO Heritage Site of Bridgetown for local history, and step into an available restaurant to enjoy the local cuisine that includes fresh mangos, coconuts, and their sugar cane.
With your ED card and the negative COVID test results in place, you will be able to enjoy your stay in Barbados without much trouble. As long as you keep your 1-meter distance from other people, wear a mask, and take your temperature twice per day, you will be protected and healthy throughout your trip.
The following FAQs hold the most relevant and essential information related to the Barbados quarantine requirement and its ED card application process. Continue reading this brief article to learn more about the travel authorization form, and how iVisa.com can speed up your process.
Frequently Asked Questions
Why is a Barbados ED Card needed during coronavirus?
A Barbados ED card is a travel authorization document needed by every traveler that wants to enter the country. Before applying for the ED card, visitors will also need to get a Polymerase Chain Reaction (PCR) COVID-19 test to upload on the form.
Both documents will work as a screening process for passengers. Send the information to Customs and Immigration to confirm your contact level with the virus. The data will also be used to determine if you will fit, or not fit, the Barbados quarantine requirement once landed.
What is the traveler process to enter Barbados during COVID-19?
Incoming travelers to Barbados during Coronavirus are required to apply and present an ED card in which you will have to include information on previous trips and any possible contact with the virus. You must also have negative COVID-19 test results from a Certified Laboratory, and show them to the health officers at the airport.
Once you arrive in the Caribbean country, you will be asked to take another test and will have to follow the Barbados quarantine requirement. If you flew in from a high-risk country, you would have to stay 14 days in quarantine, even if your results for COVID-19 are negative.
Do I need a COVID vaccine or vaccination certificate to enter Barbados?
COVID vaccination passports or certificates are no longer mandatory to enter Barbados. Since information may change quickly, we advise you to follow up on the latest Barbados travel updates and/or contact your local embassy.
Do I need a COVID-19 test result to enter Barbados?
COVID testing requirements: There are no testing requirements.
Do I need to quarantine once I arrive in Barbados?
Quarantine requirements: There are no quarantine requirements.
Can I get the Barbados ED Card results faster?
When you finish filling out your ED card application form, the information is sent to customs and immigration databases to check your data and store the details regarding COVID-19. After this, and based on their criteria, you will get a notification on your email.
Although there is no specific rule on when your application should be sent, it's recommended that you do it at least 24 hours before departing. And to be sure you will get your documents in time, iVisa.com offers three processing times to speed up the delivery of your results.
Standard process time (

USD $29.49

-

24 hours

): means you get your documents at a regular speed for analysis.
Rush process time (

USD $52.99

-

4 hours

): is a faster version than the standard time, but it's still not the most immediate one for results.
Super rush process time (

USD $89.99

-

30 minutes

): will deliver your application results in less time than expected.
How can I apply for a Barbados ED Card?
By applying for the Barbados ED card, you will make your entry into the country far easier and will start to make the most out of your trip immediately. To begin your application you must only follow 5 steps, and your results can be obtained much faster if you choose one of iVisa.com's processing options.
Begin by filling in your information on the application form, and pick the iVisa.com processing time to work with.
The second step is to upload your PCR test results
The next step has some questions on your last whereabouts to determine if your country of origin is considered low, moderate, or high risk of spreading the virus.
You must then proceed to pay the fee.
The final step is to read and approve the legal declarations, these are focused on traveler giving the authorization to take a test at the Barbados airport and go into quarantine if needed.
Once that is done, you can click on submit and wait for your results to be delivered.
Can travelers with positive COVID-19 results enter Barbados?
To enter Barbados, every person will need to request an ED card or travel authorization to show the Health authorities, Customs, and Immigrations that your information is valid.
Travelers that get a positive result on their PCR COVID-19 test can enter the country but are automatically put under the Barbados quarantine requirement. In the case of these asymptomatic, or people who have been in contact with virus-positive travelers, must be taken immediately into isolation.
How reliable is the iVisa.com service for the Barbados ED Card?
The iVisa.com platform and services care for their clients and their information, the reason why they function with the best security software. Once the clients finish their online application for Barbados ED card, their details are stored in a highly secured database protected from any digital threat.
You can go over some of our clients' reviews about our services here.
Is there more information on the Barbados ED Card?
You can discover more details on the Barbados ED Card on the iVisa.com site. You can also send us an email at [email protected] with your questions on the subject, and we will provide all the needed information.