With an average daytime temperature of 30°C and almost daily blue skies, there's no question why travelers would want to visit Barbados. After a considerable time of closing borders to avoid the Coronavirus spread, the Government has allowed reopening.
Locals and foreigners will be allowed to enter Barbados during Coronavirus and get to enjoy the calm lifestyle and spacious open areas on the island. Although some activities and commercial stores are still closed, travelers have access to a great variety of options to choose from and the ability to discover every corner of Barbados.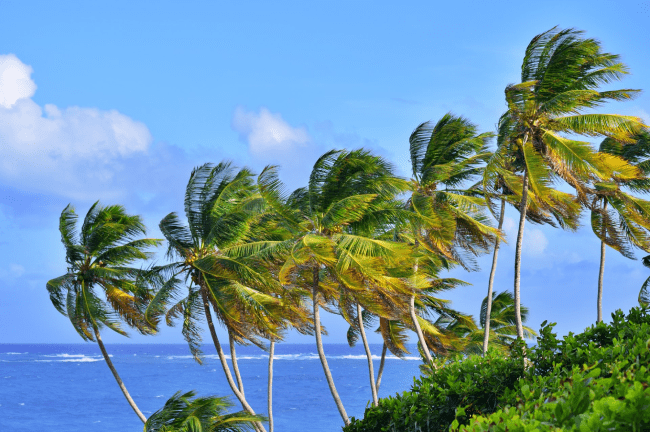 For these trips to be possible, travelers will be asked to apply and present a Barbados ED card as well as their PCR COVID-19 test results before departing their country of origin. It's an easy process suggested to be done between 72 and 24 hours before boarding your flight to ensure you get the results delivered on time.
Although it's not explicitly mentioned as part of the Barbados COVID-19 entry requirements, you must also travel with a travel insurance that covers COVID. It will make your medical support more accessible locally since you are a foreigner.
In this article, you will find the most popular FAQs referring to the Barbados ED card and the COVID-19 entry requirements. Details also include pre-arrival tasks like the online application process and post arrival. Keep reading to discover how iVisa.com can guide you through the process.
Frequently Asked Questions
What is the use of a Barbados ED Card?
The Barbados ED Card or travel authorization form has been established as a requirement for all travelers arriving in Barbados during Coronavirus. Each visitor must apply for a Barbados ED Card at least 24 hours before departing towards the country.
The document is a screening process of travelers and their health condition in terms of contact with the COVID-19 virus. Additionally to this, Barbados COVID-19 entry requirements include that you attach your laboratory certification with the virus test results.
Which are the Barbados COVID-19 entry requirements?
First of all, you must have your Barbados travel authorization or ED card at hand before departing and while arriving at the destination. As part of the Barbados COVID-19 entry requirements, you must also carry proof in the form of a valid laboratory certificate with your negative COVID-19 test results.
All passengers are subject to a coronavirus test at the airport. Ifyou arrive in Barbados with no previous test you will be kept in quarantine at the airport or your accommodation for 24 hours until the results are delivered.
As part of the list of Barbados COVID-19 entry requirements you will need to be PCR tested for COVID-19 as soon as you arrive and need to stay in quarantine until the results have been received.
Who must apply for a Barbados ED Card?
The Caribbean destination of Barbados has recently reopened its borders for tourists. To keep the country safe and controlled from a coronavirus outbreak, the Government requires all incoming tourists to have their Barbados ED card before departing.
Every traveler must have their documentation to depart from their country of origin and to enter Barbados.
Do I need a COVID vaccine or vaccination certificate to enter Barbados?
COVID vaccination passports or certificates are no longer mandatory to enter Barbados. Since information may change quickly, we advise you to follow up on the latest Barbados travel updates and/or contact your local embassy.
Do I need a COVID-19 test result to enter Barbados?
COVID testing requirements: There are no testing requirements.
Do I need to quarantine once I arrive in Barbados?
Quarantine requirements: There are no quarantine requirements.
What information is needed to enter Barbados?
Due to the current health situation of coronavirus, visitors wanting to enter Barbados can do so with some simple pieces of information and documentation. Each traveler must have an approved Embarkation/Disembarkation Card and proof of their COVID-19 test negative results.
As part of the ED card form the travelers also need to give details on:
Their contact information
Details on their previous trips in the past 21 days
Consent to getting COVID-19 test on arrival and during the visit if asked
Also, consent to staying in quarantine until results are delivered
How can I get my Barbados travel authorization delivered faster?
The Barbados ED card application is the same for all travelers. It's easily filled with your personal details and inclusion of your COVID-19 PCR test results. There is no established time when you should startthe application, but it should be no less than 24 hours before your flight departs.
In the case that you are running against the clock or just prefer having your documents ready fast, there are three options that iVisa.com suggests the applicants consider selecting. These are:
Standard speed (

USD $29.49

-

24 hours

): This is for the regular processing speed of the documents.
Rush speed (

USD $52.99

-

4 hours

): This works for a much faster option to getting your ED card results.
Super rush speed (

USD $89.99

-

30 minutes

): This is the fastest option to obtain your ED card results in your inbox.
How can one apply for the Barbados ED card?
Applying for a Barbados travel authorization or an Embarkation/Disembarkation (ED) form is straightforward but is required for every visitor arriving in Barbados during Coronavirus. To do so you will need to follow these simple steps:
First, you must fill out the questionnaire with your contact details and choose the iVisa.com processing speed you want to apply to your submission.
The second step is to give details on your past 21 days of travel, if any, and attach proof of your negative COVID-19 test results.
Your third step requires you to read and sign legal declarations in which you consent to be tested at the Barbados airport and going into quarantine until results are delivered.
After this, your final step is to make the online fee payment and submit your form for revision.
Are there Barbados COVID-19 entry requirements for children?
Children must enter Barbados with their approved ED card but are not required to take a COVID-19 test.
Travelers under 5 years of age will not be required to have a COVID-19 PCR test unless they are symptomatic or any member of the travel party has a positive test result.
It is required for all travelers, including children, to wear a mask at all times, keep physical distancing and take their temperature twice per day.
Does iVisa.com ensure that I get my Barbados ED card?
The iVisa.com platform and services do not guarantee that you will get the Barbados ED card. The service includes guidance and help to have your submission form analyzed faster than other applicants, but have no way to influence the results.
The services do include keeping the information of each client secure on their database during their Barbados ED card application process and after submission. The security of data is the number one contributor to their services.
How can I find more details on the Barbados ED Card?
For more information about the Barbados COVID-19 entry requirements and ED card, you can send us your questions through a chat message or email at [email protected]. You can also find a broad selection of data on the iVisa.com website.