Barbados is a Caribbean destination that is sometimes taken for granted as tourists usually arrive and stay at the beach. Although the white sandy beaches are part of their many attractions, it has historical monuments, botanical gardens, and great open areas to play golf or go trekking.
After going through some rough months of quarantine, and blocking any incoming visitors, Barbados has recently opened their borders again. This is how citizens of Germany can enter Barbados during the Coronavirus. This is a green light to enter the country to tourist travel.. They will now be able to discover each great sight the island has to offer, including their short and refreshing rain showers once in a while.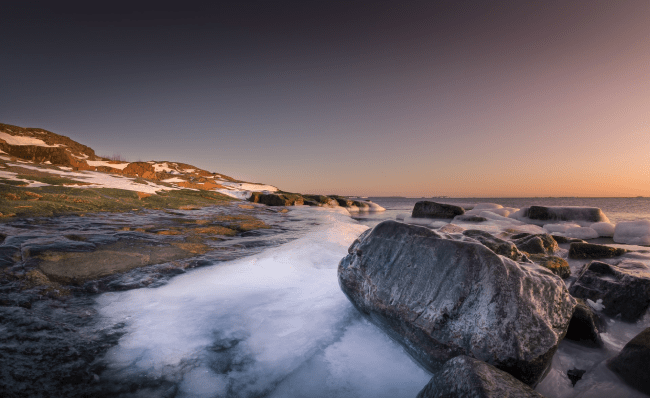 Because the island has high temperatures throughout the year, the rainy season always seems like a breath of fresh air to compensate for the intense heat.
For German citizens and other travelers to enjoy the island's treasures, they will need to request a Barbados ED card before departing, and show proof of their COVID-19 negative test results. These are both health and safety measures determined by the Barbados Government while the virus is still active across the world.
This article gathers the most essential and relevant FAQs you need to read about how citizens of Germany can enter Barbados during Coronavirus. It's a short and valuable read that includes how to apply for the Barbados ED card and discover the benefits of applying with iVisa.com.
Frequently Asked Questions
Why is the Barbados ED Card mandatory?
Once Barbados opened borders to allow foreign visitors to visit the island the Government had to create some safety measures. Because of this, the embarkation/disembarkation card was made and is required from each traveler.
The Barbados ED card is a health screening document required of all incoming travelers and functions as a COVID-19 assessment. By filling out the online application for the ED card and presenting it to the local authorities at the airport, the Government can have an idea of the risks of spreading the virus brought by the visitors.
How can citizens of Germany enter Barbados during Coronavirus?
The current requirements for any traveler to enter Barbados during Coronavirus are to have their approved Barbados ED card and an official Laboratory Test Certificate for COVID-19 negative results. Whether you enter the country with or without the pre-travel COVID-19 test, you will be asked to take a PCR exam at the airport.
Do I need a COVID vaccine or vaccination certificate to enter Barbados?
COVID vaccination passports or certificates are no longer mandatory to enter Barbados. Since information may change quickly, we advise you to follow up on the latest Barbados travel updates and/or contact your local embassy.
Do I need a COVID-19 test result to enter Barbados?
COVID testing requirements: There are no testing requirements.
Do I need to quarantine once I arrive in Barbados?
Quarantine requirements: There are no quarantine requirements.
What should I do to get the Barbados ED Card results quicker?
Filling out your application form for Barbados ED card is very accessible and quick to complete. But if you want to submit the document and get the final results delivered faster your best decision is to go for the iVisa.com processing time options.
The iVisa.com suggestions of speed are:
Standard processing time
Rush processing time
Super rush processing time
How can citizens of Germany apply for the Barbados ED Card?
The application process for a Barbados ED card is very easy for any citizen, and can be done digitally. The best way to start it is by already having your certificate with the COVID-19 test results.
Starting your application with iVisa.com can determine how fast you get the results delivered to your inbox. These are the 4 steps to follow:
Being by filling in the ED card application form with your contact info and choosing the processing time for your submission.
For the second step, you will need to upload the COVID-19 PCR test results on the application and mention your travels in the past 21 days to see if you've possibly faced the virus.
The following step is to pay for the online fee.
And finally, you will need to accept the likely chance of having to take a COVID-19 test on arrival, and going into quarantine until receiving results.
Once finalized, you may submit your application document.
Must children apply for the Barbados ED Card?
When traveling to the Caribbean island of Barbados children 9 years old and younger are only required to apply for a Barbados ED card before departing. They aren't obligated to take the COVID-19 test before arriving in Barbados or while there.
As for children between 10 and 17 years old they will only take the COVID-19 test if they have the traveling adult's consent to do so.
In both cases, their quarantine period is mostly determined by the adult's results from the COVID-19 test.
How secure is the iVisa.com platform to register for the Barbados ED Card?
Applying for electronic documents like the Barbados ED card requires practical information about users. That's why iVisa.com uses the most reliable security system to protect its website and database from digital threats. Once the user has filled out their application form, their details are safely stored and protected on their database.
See reviews' from our customers on our multiple services here.
In which website can I find more info about the Barbados ED Card for German citizens?
To discover more details on how citizens of Germany can enter Barbados during Coronavirus, we recommend visiting the iVisa.com website. To address, specific questions about the topic, you can send us an email at [email protected] or call the contact center at +1 (786) 460-2707.