Visiting Barbados is your best option if you're looking for a destination that has calm beaches, delicious restaurants, historical treasures, and rich culture. It also has many spots around the island that allow you to get in touch with nature, enjoy the fresh air while keeping the social distance.
After the impact of Coronavirus, and it's still residual effects, having Barbados open their borders is a breath of fresh air. It's a fast jump from Trinidad and Tobago to Barbados and an ideal excuse to get out of home quarantine and enjoy another scenery. Discover limestone caverns and waterfalls, and find a couple of monkeys or mongoose to enjoy nature even more!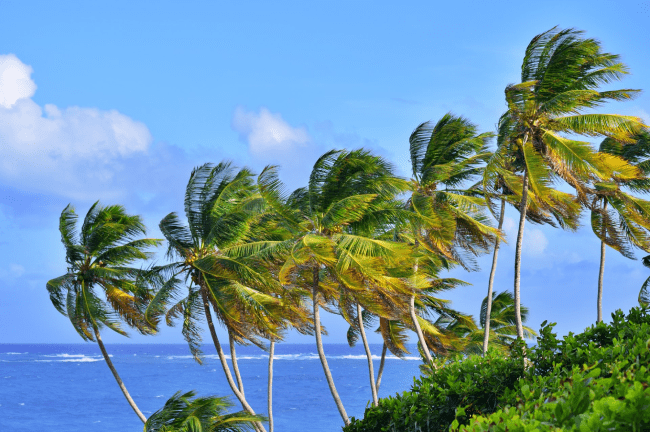 To appreciate Barbados as it is, incoming visitors will be required to apply for a Barbados ED card and present it before boarding. The other requirement that travelers have to enter Barbados during Coronavirus is to show proof through a certificate their COVID-19 negative test results.
You should know that the Barbados ED card can be requested through the official website or with the iVisa.com online application form. With iVisa.com you can get your documents ready with a more accessible application and with a faster option to obtain the final results.
Find more information on how citizens of Trinidad and Tobago can enter Barbados during Coronavirus in the FAQs below.
Frequently Asked Questions
How can citizens of Trinidad and Tobago enter Barbados during Coronavirus?
Now that the Coronavirus status is more stabilized in many countries, there are more and more states which are opening their gates to foreigners. In the case of Barbados, they have reopened but are requesting the incoming travelers to have a Barbados ED form before departing their country of origin.
Each citizen of Trinidad and Tobago must also present to the health authorities their results certificate regarding the PCR COVID-19 examination.
Do all citizens of Trinidad and Tobago need to have a Barbados ED form?
With Barbados opening their borders to incoming travelers they must establish some regulations to keep the spread of Coronavirus controlled among locals and visitors. Each of the travelers must request a Barbados ED form and present it before departing towards Barbados. They might also need to show this document upon arrival, so the traveler can have the digital version of approval on their phones or print a paper copy of it.
Do I need a COVID vaccine or vaccination certificate to enter Barbados?
COVID vaccination passports or certificates are no longer mandatory to enter Barbados. Since information may change quickly, we advise you to follow up on the latest Barbados travel updates and/or contact your local embassy.
Do I need a COVID-19 test result to enter Barbados?
COVID testing requirements: There are no testing requirements.
Do I need to quarantine once I arrive in Barbados?
Quarantine requirements: There are no quarantine requirements.
What information is needed to apply for a Barbados ED card?
The Barbados ED card application form mainly asks for the travelers' contact details and information regarding their health.
Any additional piece of information needed will be related to:
Your PCR COVID-19 test results
Your recent travels in the past 21 days and the possible contact with the COVID-19 virus
And legal statements where you accept taking a COVID-19 test upon arrival in Barbados, as well as, being in quarantine to wait for the examination results.
How fast can the Barbados ED Card process be completed?
The Barbados ED card application is a relatively fast and straightforward process for all travelers to obtain so that they can enter the Caribbean island. And still, iVisa.com services offers three options to get your documents processed faster and your results are delivered quicker.
These are the iVisa.com options:
Standard procedure alternative (

USD $33.49

-

24 hours

): is the most affordable option but requires more time to wait for results.
Rush procedure alternative (

USD $58.99

-

4 hours

): is for a higher price and you get your ED card results delivered faster.
Super rush procedure alternative (

USD $94.99

-

30 minutes

): is the option that is the most expensive but offers the fastest processing time to get your results.
How can citizens of Trinidad and Tobago apply for the Barbados travel authorization?
With Barbados reopening their borders, they have only put a few health regulations and documentation requirements for all incoming travelers to follow. Their first mandatory document is the Barbados ED card or travel authorization, which can be applied for and obtained digitally.
Additionally, each of them must have a certificate as proof of their negative results for the PCR COVID-19 exam. The ED card application is straightforward and can be done through the official website or with iVisa.com and you get the option of requesting a specific speed of process so your results can be delivered faster.
The necessary steps to follow so you can submit your application form are:
The first step is to fill out the application document with all personal data requested, and specify which procedure alternative you want for your documents.
Your second step is to upload the PCR COVID-19 exam results and mention if you've been in contact with the Coronavirus in any way in the past 21 days.
The third step consists of the legal declarations related with the traveler giving consent to be tested for COVID-19 once they arrive, and stay in quarantine until told not to.
Finally, you can pay for the document fee and submit the form.
Do children need to take the COVID-19 exam when arriving in Barbados?
All traveling children need to apply for a Barbados ED document but they're not obligated to take a COVID-19 exam throughout their trip.
Kids who are 9 years old or younger are exempt from taking the COVID-19 test at any point in the visit to Barbados. But they will have to be in quarantine if the traveling adult is required to do so.
As for children between the ages of 10 and 17, they must take a COVID-19 test before arriving in Barbados. If they are asked to take another test at the island airport, it will have to be with their parents' consent.
How reliable is iVisa.com for the Barbados ED card application?
One thing that many people doubt when filling out forms on a website is security. The iVisa.com platform has a reliable security system that protects your information while applying for the Barbados ED card After that's finished, your data is protected from start to finish on the iVisa.com databases, far from any digital threat.
If there are still any doubts about the iVisa.com services, you can see some of our client reviews.
Where can I find more details on the Barbados ED Card application?
If you have any additional questions regarding the ED card or how citizens of Trinidad and Tobago can enter Barbados during Coronavirus, you can discover more information on the iVisa.com website.
You may also send us your questions to [email protected], and we'll get back to you as soon as possible with the solution.