Are you planning your next trip? We've got amazing news for you: you can visit many countries nowadays despite coronavirus. Thanks to the recent 'vaccine certificates', many countries are going back to normality, meaning that travelers are ready to visit these countries (travelers like you!).
The 'vaccine certificates' are vital in countries like Barbados. That's why you probably have heard the term 'Vaccination Passport Barbados. However, it's just the other name given to it, as it is officially known as a 'health declaration'.
Better yet, we can help you get this certificate through our website. It's an easy process that we can explain in the article below.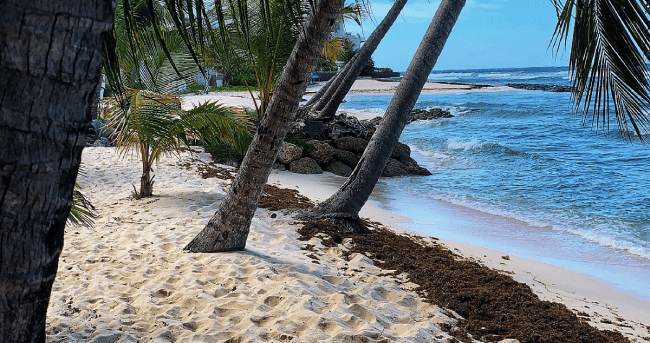 Frequently Asked Questions
What is a 'vaccine certificate' and what other requirements are necessary to visit Barbados?
The 'Vaccination Passport Barbados' is nothing else than a health certificate to confirm you've been vaccinated against coronavirus. Nevertheless, this certificate can also be useful to confirm you've been tested negative for the virus. This document is also known as 'ED Card'.
We can offer you the 'ED Card' in an easy-to-understand process. Please be aware that to apply for the 'ED Card' or Health Declaration, you need:
Your valid and current passport.
An email address so that you can receive the updated information.
A valid credit/debit card, or a valid Paypal account to pay for the document fees.
Do I need a COVID vaccine or vaccination certificate to enter Barbados?
COVID vaccination passports or certificates are no longer mandatory to enter Barbados. Since information may change quickly, we advise you to follow up on the latest Barbados travel updates and/or contact your local embassy.
Do I need a COVID-19 test result to enter Barbados?
COVID testing requirements: There are no testing requirements.
Do I need to quarantine once I arrive in Barbados?
Quarantine requirements: There are no quarantine requirements.
How much does this health form cost and when can I get it?
Please remember that the Vaccination Passport Barbados is the same as the Health Declaration or ED Card, and that's why the prices are the same. If there are changes related to this information, we'll inform you about it via our FAQ Page.
Standard Processing Time:

24 hours

-

USD $29.49

Rush Processing Time:

4 hours

-

USD $52.99

Super Rush Processing Time:

30 minutes

-

USD $89.99
How can I get a Vaccination Passport for Barbados online?
You can apply for the Barbados Health Declaration with us, which is the same as a vaccination certificate. Plus, this document also works to confirm you're in good health, meaning that you've been vaccinnated agains other diseases like yellow fever.
These are the steps to follow:
The first step is to fill out the online application form and choose a processing option according to your travel plans.
The second step is to verify all the information you gave before to ensure that there are no mistakes. Once you're ready with that, you can continue with the payment platform.
The third step is to add all the necessary items to the form so that you can complete the process successfully.
That would be all the things to do! Once you finish this process, wait for your document via email inbox!
Is iVisa.com safe?
Yes, iVisa.com is a reliable website that's been issuing e-Visas and other electronic travel documents for over 6 years, and that's why we know how to deal with any risk related to the privacy of your information. Your private details won't be put at risk, especially because we have an automated platform that doesn't retain any data.
Where can I obtain more information about Vaccination Passport Barbados?
It's ok if you still have questions in mind! We're ready to assist you with anything related to the 'Vaccination Passport Barbados'. For that, we remind you to check our FAQ page whenever you like. You're also free to reach out to us online if you prefer to obtain personal help.
iVisa.com Recommends
Barbados means white-sand beaches, British influence, and a lot of rum (but drinking it carefully, of course). This is a heaven-made paradise for anyone who loves relaxing at the beach with clear skies and a warm climate.
Barbados is an independent nation that belongs to the British Commonwealth. This country has a colonial-like capital known as Bridgetown. Here, you can visit numerous colonial edifications like the Nidhe Israel Synagogue, as well as the 17th century Garrison Racecourse and the National Heroes Square, both surrounding one of the most popular natural sights of Barbados: the Constitution River. As you can guess with the Nidhe Israel Synagogue, this site displays the island's Jewish history.
Another place we recommend you visit in Barbados is Harrison's Cave. You can access the underground center of this cave by tram. These caves were first recorded in historical documents in 1795, but for over 200 years, these caves were forgotten, so you better take advantage of human advances and explore them!
There's still a lot of things to mention about Barbados, but remember that to enjoy this nation, you must have your ED Card first. Apply for it with iVisa.com and get ready for travel!