In this article, you will find the latest covid rules that are in place to travel to Belize. Please scroll down to Frequently Asked Questions to learn more.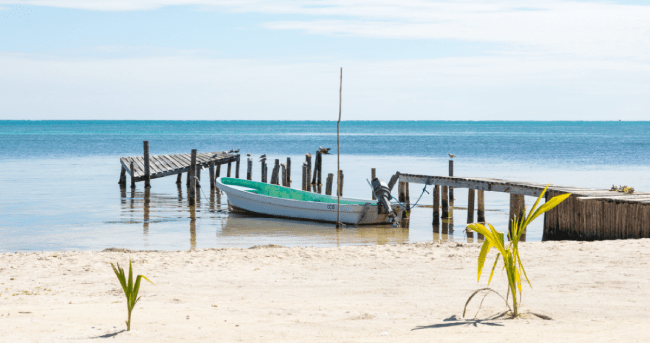 Please be mindful that you must book a reservation at a Gold Standard (always look for this seal to keep yourself in a safe tourist zone) hotel as well as present this accommodation confirmation upon arrival. Additionally, please download the Belize Travel Health App currently available for both Android and iOS devices and provide the requested information. The app will generate a unique ID and QR code for you to share with the Health Officers when you get to Belize.
A PCR covid test will also be needed, and a Health Declaration may be requested 100% online through iVisa.com.
Apply today with iVisa.com.
How can I get my Health Declaration with iVisa.com?
Begin by filling out the Health Declaration application form online. Supply all your personal and travel data.
Pay the fee depending on the chosen processing speed (see FAQs for more details). Payments methods: credit/debit card or a PayPal account.
Upload any essential documents like a valid passport, photo, etc.
Receive your Health Declaration in your email inbox. Note: A QR code and a trip number (TRIP) will be generated for you to show to the health screeners' personnel at Belize's airport.
Frequently Asked Questions
Are there any required travel documents to enter Belize?
Yes, you must complete an online Health Declaration form within 72 hours before arriving in Belize. This is the first in the list of Belize covid travel rules.
How much time can I stay in Belize with the Health Declaration?
This document is valid for 21 days after arrival on a Single Entry.
Do I have to show proof of negative PCR (covid) test results in Belize's airport?
No, there are no testing requirements in Belize.
Do I need to quarantine upon arrival?
No, unless you have a positive covid test in which case you will have to quarantine for a minimum of 14 days at your own expense. It is recommended to get travel insurance before you travel to Belize. It is one of the Belize covid travel rules.
Do I need a COVID vaccine or vaccination certificate to enter Belize?
No, you don't. As of today, COVID vaccination passports or certificates are not a mandatory to enter Belize. Since information may change quickly, we advise you to follow up on the latest Belize travel updates and/or contact your local embassy.
Is there a covid tracking app I should install on my cellphone?
Yes, the "Belize Travel Health App", developed by the government of Belize. After download, please complete the required information within 72 hours before your flight. Keep the application on during your whole stay. This is one of the Belize covid travel rules.
What are the processing times and fees of iVisa.com?
Standard:

USD $80.99

(

24 hours

).
Rush:

USD $132.99

(

8 hours

).
Super Rush:

USD $195.99

(

4 hours

).
How steadfast is iVisa.com to handle my travel documents?
iVisa.com is committed to offering worldwide travelers a safe environment where they could get their traveling documentation by following a series of rigorous security guidelines.
I still have questions.
In such a case, please communicate with our customer support group. They are trained to attend and solve all your inquiries regarding Belize covid travel rules.
iVisa.com Recommends
BACALAR CHICO
Established in 1996, Bacalar Chico National Park and Marine Reserve (BCNPMR) are a protected area and one of seven reserves that make up Belize's UNESCO World Heritage Site. It is located in the northern part of Ambergris Caye in Belize. This site is a paradise for the earth and sea wildlife lovers and scuba divers.
Bacalar Chico is only accessible by sea. Tours available.
Marine Reserve
The Marine Reserve comprises the world's second-longest barrier reef (after the Great Barrier Reef in Australia) stretching from the middle of the Yucatán Peninsula, down the entire coast of Belize, and ends up in Honduras. Rocky Point is the only place in Belize where the barrier reef meets the shore.
The mangroves and seagrass house manatees and crocodiles. Near Rocky Point, you will find the largest nesting beach for loggerhead, green sea turtles, and hawksbill turtles.
National Park
There are records of six different species of cats native to Belize that include the jaguar and the puma, in addition to 31 mammals and 36 reptile species within this reserve.
What to do
Scuba diving
Snorkeling
Sportfishing
Hiking
Bird watching