Upon arrival at Belize's airport, health screeners will ask you to show your negative Belize travel covid test results which must be taken previously (within 72 hours of travel), and a Health Declaration. The Health Declaration can be requested through iVisa.com.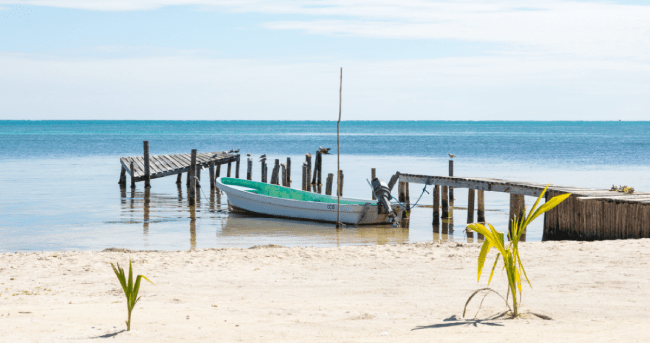 You can find more information about the Belize travel covid test in the Frequently Asked Questions below.
What are the steps to solicit a Health Declaration with iVisa.com?
First You fill up the application form 100% online with all your personal and travel details.
Second You pay a fee depending on the chosen processing speed (see FAQs for a thorough explanation). Payment methods: credit/debit card or a PayPal account.
Third You upload any necessary documents like your passport and ID picture.
Fourth You receive your Health Declaration in your email in addition to a QR code and trip number (TRIP) that are generated automatically for you to display to the health personnel at Belize's airport.
Frequently Asked Questions
Which travel documents are needed besides my passport to enter Belize?
A Health Declaration form completed within 72 hours before travel. This is obtainable on iVisa.com's website. An additional requirement is the Belize travel covid test.
How long can I remain in Belize with the Health Declaration form?
The health declaration is going to be valid for 21 days after arrival on a Single Entry.
Is negative PCR (covid) test results required for entry in Belize?
No, there are no testing requirements in Belize.
Is quarantine mandatory upon arrival?
No, unless you get a positive covid test result. If so, you will need to quarantine for a minimum of 14 days at your own expense. It is recommended to procure travel insurance before you travel to Belize.
Do I need a COVID vaccine or vaccination certificate to enter Belize?
No, you don't. As of today, COVID vaccination passports or certificates are not a mandatory to enter Belize. Now if you are a Covid vaccine certificate holder, you won't need to present a negative PCR test nor to follow a quarantine. Since information may change quickly, we advise you to follow up on the latest Belize travel updates and/or contact your local embassy.
Do I need to download a covid tracking application on my mobile phone?
Yes, the "Belize Travel Health App". Please install it and supply the requested information. This should be done within 72 hours before you travel to Belize.
What are the fees and how long it will take to process my Health Declaration?
Standard >

USD $80.99

(

24 hours

).
Rush >

USD $132.99

(

8 hours

).
Super Rush >

USD $195.99

(

4 hours

).
May I rely on iVisa.com to address my travel documentation requests?
Sure! iVisa.com owns a risk-free platform where travelers can seek their travel documents.
What if I have further questions about the Belize travel covid test?
Then contact iVisa.com's customer service department. They will be happy to assist you and answer your questions regarding the Belize travel covid test.
iVisa.com Recommends
LAMANAI MAYAN RUINS
Lamanai means "submerged crocodile". This name is widely represented in the large number of crocodile depictions found on this site including figurines, pottery decorations, and a mask of a Maya ruler which stands out due to its crocodile headdress. As you can see, Lamanai's artwork is clearly influenced by the reptiles living along the banks of the New River.
Lamanai is one of the oldest continuously occupied Maya sites in Belize. Established at the beginning of the Preclassic Maya period until the Spanish and British Colonial periods, into the 20th century. It is moreover one of the largest Maya ceremonial sites in Belize, including more than 100 minor structures, a ball court, and about 12 major buildings.
Larger temples:
Mask Temple
Jaguar Temple
High Temple (due to its height, this spot offers a great view of the surrounding jungle and the nearby New River lagoon)
This mesoamerican archaeological site was once a major city of the Maya civilization. Their economy was based primarily on the trade of metals, copper objects mostly. Many of these were found in its burials.
Access is through the New River. You can take a boat trip from Orange Walk Town. Once you get there, you may visit the site museum of ancient Maya artifacts, and see the remnants of two 16th-century Spanish churches and an 1860 colonial sugar mill.