Visa Policy for Belize
The visa policy for Belize describes the laws, conditions, and also restrictions that all foreign citizens must follow if they wish to travel to, enter, and stay in this nation. In general, travelers wishing to visit Belize must have a passport, valid for at least three (3) months after the date of arrival. They also need a return ticket and enough funds to cover the stay. Some travelers will need a consular visa to enter Belize, while others don't.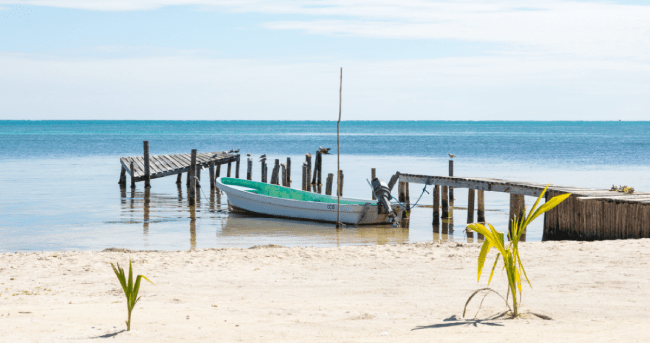 Visitors are often given a one-month stay, after which an extension can be obtained at the nearest Immigration Department.
Visitors to Belize must apply for a visa unless they come from one of the visa-free countries. As for sufficient funds, the minimum required is USD 75 per day. The good news is that most travelers don't have to visit a consulate or embassy to get a visa since over 101 countries and territories do not need a visa to enter Belize.
In addition to a visa, some citizens require a clearance document before entering Belize. It's also important to mention that certain countries must pay a repatriation fee (unless otherwise mentioned) of BZ$1,200 upon arrival.
By now, Belize only offers en Embassy Registration and a Clearance if required. Since many countries can enter Belize visa-free, the nation has not launched any special travel document yet.
To see more information about the Belize Visa Policy, we suggest reading the lines below.
Tourist Visa Policy for Belize
Arranging a trip to Belize means having to be ready with the travel documentation. All travelers need different visa conditions depending on their nationality and what purposes they have in the country.
Holders of passports and emigrant travel documents issued by at least 101 countries do not require a visa to visit Belize. However, it is important to mention that few countries do need a visa to enter Belize. It is possible to see which countries do need a visa to enter Belize by entering iVisa.com's Visa checker.
Any national on the "requires visa" list who has a valid multiple-entry United States Visa or Permanent Residency Card, a valid multiple-entry Schengen, or multiple-entry visa or permanent residence card for Canada, is free from the visa requirements to enter Belize. We recommend that if the traveler falls into this category, then the traveler should contact the nearest Belizean Embassy before planning any trip.
Visitors to Belize must always hold a valid passport for at least three months after the date of arrival. They must also have a return ticket with sufficient funds to cover the intended stay. Most travelers are given a one-month stay, after which an extension can be applied for with the Immigration Department.
Travelers from countries like the US and its territories, Canada, the UK, the EU, and the countries from Central and South America, do not need a consular visit to enter Belize. For travelers driving/boating into Belize from Guatemala or Mexico, a temporary entry permit must be obtained at the point of entry. Vehicle/vessel permits are valid for up to 30 days.
Visa Exemption for Belize
Holders of passports and refugee travel documents from at least 101 countries and territories do not need a visa to enter Belize. These territories can stay in Belize for a short-term stay. The maximum number of days can vary from 30 days, 90 days, or up to 180 days depending on the country of origin.
Besides, all residents and holders of the multiple-entry visa of the US and Canada can enter Belize without a visa, and they can stay within the island for 6 months with a chance of extension. Travelers with a valid visa issued by any Schengen member country are also visa-free for a maximum stay of 90 days in Belize.
To verify which countries are Belize visa-free, we suggest using our visa checker on our homepage or the upper drag-down menu.
Learn more about the Belize Visa Policy.
Clearance required
Some nationalities require clearance in addition to a visa. A Belize clearance is a special document granted to certain individuals so that they can enter the country by offering classified information, including health status and criminal records (if necessary). This tends to be necessary in restricted areas, and in the case of Belize, it is required for a few countries.
A clearance by itself is normally not enough to gain access to this country; the Belizean authorities must also determine that the cleared individual needs to know specific information and, most of the time, a visa is also required. No traveler from any of these countries is supposed to be granted automatic access to Belize solely because of rank, position, or security clearance:
Afghanistan
Algeria
Bangladesh
Cuba
Eritrea
Haiti
Iran
Iraq
Kenya
North Korea
Libya
Nepal
Nigeria
Pakistan
Palestine
Somalia
Sudan
Syria
Thailand
In other words, citizens from this country will have to get a Consular Visa to enter Belize, and then, obtain clearance as well.
Other Visa Information for Belize
Due to the COVID-19 pandemic, entry was not allowed for persons who had previously traveled to China. However, this country recently launched a Health Declaration so that foreign travelers can offer their health details and then gain access to this country. This Health Declaration is available at iVisa.com and it's very easy to fill out in comparison to other documents like Consular Visas.
Be aware that a Health Declaration DOES NOT replace a visa, meaning that in case the traveler needs a visa, the authorities will ask for it upon arrival.