Travelers arriving in Belize can move around freely. It is recommended though that they keep themselves inside of the Tourism Safe Corridor which includes Gold Standard certified lodgings, tour operators, tourism transportation providers, restaurants, tourism sites and attractions, and gift shops. The staff of Gold Standard certified entities have all been trained and have implemented enhanced health and safety measures.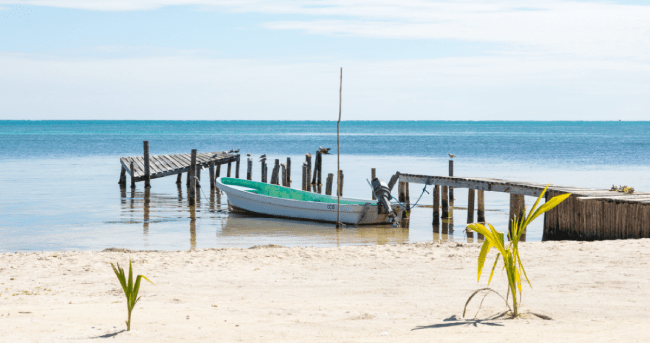 Negative PCR covid test results and a Health Declaration will be mandatory for entry. You can find more information about Belize's travel restrictions in the Frequently Asked Questions below.
Click here to apply for a Health Declaration.
What is the process of getting my Health Declaration with iVisa.com?
Fill in the application form online with all your personal and travel details.
Pay the requested fee depending on the selected processing speed (see FAQs for more info). Paying methods: credit/debit card or a PayPal account.
Upload vital documents like your passport and picture.
Receive your Health Declaration right in your email inbox. Note: A QR code and a trip number (TRIP) will be generated for you to display to the health screeners' staff at Belize's airport.
Frequently Asked Questions
Does Belize have covid travel restrictions or travel document requirements?
Well, you must fill out the online Health Declaration form within 72 hours before traveling to Belize. This is available on iVisa.com's website.
How long can I stay in Belize with the Health Declaration?
The health declaration is valid for 21 days after arrival on a Single Entry.
Does Belize have covid travel restrictions regarding the negative PCR test results?
No, there are no testing requirements in Belize.
Does Belize have covid travel restrictions in regards to quarantine?
No, unless you have a positive covid test result. In such a case, you will have to quarantine for a minimum of 14 days and pay for the expenses. iVisa.com suggests you get travel insurance before you travel to Belize.
Do I need a COVID vaccine or vaccination certificate to enter Belize?
No, you don't. As of today, COVID vaccination passports or certificates are not a mandatory to enter Belize. Since information may change quickly, we advise you to follow up on the latest Belize travel updates and/or contact your local embassy.
Does Belize have covid travel restrictions concerning a covid tracking app?
Yes, the "Belize Travel Health App". Please complete the app-required information within 72 hours before you travel to Belize and remember to keep the application on during the entire stay.
What are the processing speeds and costs of iVisa.com?
Standard >

USD $80.99

(

24 hours

).
Rush >

USD $132.99

(

8 hours

).
Super Rush >

USD $195.99

(

4 hours

).
How staunch is iVisa.com when addressing my travel documentation requests?
iVisa.com offers worldwide travelers a risk-free platform where they could solicit their traveling documentation. This is possible as a result of following rigorous security policies.
I still have questions, who can I talk to?
iVisa.com has a customer support squad prepared and trained to attend and solve all your doubts and to answer any of your questions like: "does Belize have covid travel restrictions?".
iVisa.com Recommends
THE MYSTERIOUS UNDERWATER CAVE
The Great Blue Hole is a deep and dark sinkhole located near the center of the Lighthouse Reef Atoll. It is part of the Belize Barrier Reef Reserve System and was declared a World Heritage Site by UNESCO in 1981. With its 3140 feet circumference and 125 meters (410 ft) deep, it is considered one of the best diving sites in the world.
The Great Blue Hole became famous thanks to the French oceanographer, Jacques Cousteau who listed it under the top five scuba diving sites in the world. After his 1971 expedition aboard his ship, the Calypso, he concluded that the hole's originated as a typical karst limestone formation emerging during the last glacial period.
This collapsed marine cave hides many secrets for reckless divers to uncover, like the midnight parrotfish and many shark species such as the hammerheads. They will also encounter thousands of stalactites, stalagmites, and dead coral skeletons dating hundreds of thousands of years old. The Great Blue Hole is currently restricted to experienced divers with a minimum of 24 completed dives.
In 2012, the Discovery Channel ranked it as number one on its list of "The 10 Most Amazing Places on Earth".