Citizens of Australia do not need a tourist visa to travel to Belize. What they will be asked is to show evidence of negative PCR (coronavirus) test results besides a Health Declaration document which they will be able to complete on iVisa.com's website.
Fill out the online application form.
Once you are in Belize, iVisa.com suggests you purchase only those services provided by the Gold Standard seal businesses (tour operators, restaurants, gift shops, and accommodations). This is to keep you inside a safe environment during your trip. These companies are certified in all safety protocols against coronavirus infection.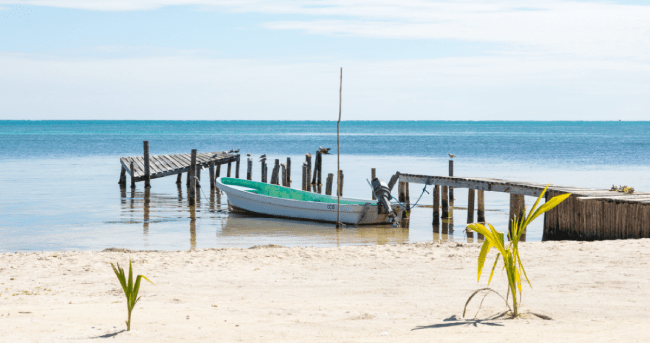 What are the steps for applying for a Health Declaration?
First, Fill in the online application form that you will find in iVisa.com. Please include all your personal and travel details.
Second, Make the payment depending on the processing time selected (more info in FAQs beneath). Types of payment: credit/debit card or a PayPal account.
Third, Upload important documents like a valid passport, picture, etc.
Fourth, Receive your Health Declaration in your email inbox plus a QR code and trip number (TRIP) that will be generated for you to display to health monitors staff at the airport in Belize.
Apply in Advance
You have the option of applying early to avoid delays in the processing of your application. There are times when requests are delayed due to lack of information or for review. With iVisa.com you won't have to wait until the last minute to get your vital travel documentation.
Claim your Health Declaration.
Frequently Asked Questions
What is a Health Declaration?
It's an essential health document for travelers who want to enter Belize. This should be completed within 72 hours before the departure date.
What is the Health Declaration validity?
With it, citizens of Australia may stay up to 21 days after arrival in Belize on a Single Entry.
Does negative PCR (coronavirus) test results are required upon arrival?
No, there are no testing requirements in Belize.
Is it mandatory for citizens of Australia to quarantine in Belize?
No, but if you get positive coronavirus test results then you must self-isolate for a minimum of 14 days at your own expense.
Do I need a COVID vaccine or vaccination certificate to enter Belize?
No, you don't. As of today, COVID vaccination passports or certificates are not a mandatory to enter Belize. Since information may change quickly, we advise you to follow up on the latest Belize travel updates and/or contact your local embassy.
Is there a government-released app for coronavirus tracking in Belize?
Yes, it is called the "Belize Travel Health App". This has to be downloaded on your mobile phone for you to supply all your travel info 72 hours before your visit to Belize.
Take me to the application form.
What are iVisa.com's processing times and fees?
Standard processing time :

USD $77.99

-

24 hours

.
Rush processing time :

USD $118.99

-

8 hours

.
Super Rush processing time :

USD $166.99

-

4 hours

.
Can I count on iVisa.com to process my Health Declaration?
Definitely! iVisa.com follows a series of online protocols and security strategies in order to give you the highest quality service.
Who may I speak to in case I have additional questions?
Well, there's a customer service workforce accessible 24/7 to respond to all your questions and resolve your inquiries.
iVisa.com Recommends
LEBEHA DRUMMING CENTER
If you love percussion music, then you should visit this place. Lebeha Drumming Center, established in 2002 by Jabbar Lambey and Dorothy Pettersen in the small coastal Garifuna community of Hopkins (southern Belize) is where Garifuna music fans go to take their drum classes. Lebeha's main goal is to preserve Garifuna music by passing it along to the next youth generations of Hopkins besides sharing it with curious tourists. It doesn't matter if you are not a drummer, remember that we all have music in our veins, so just grab some shakas (maracas) or dance to the rhythm of Garifuna's tune.
Garifuna drums (also known as garaones) are handmade by a famous master drum-maker in Dangriga named Austin Rodriquez. To build these drums he uses mahogany wood and deerskin on the drumhead. There are two Garifuna drum types: Primero and Segunda. The primero ("heart-drum") is the higher-pitched of the two which serves to accent dancers' movements. The Segunda, or lufarugu ("shadow-drum"), is the one providing the beat for dancers.
Lebeha Drumming Center is for sure a must-visit if you want to get a closer look at Belize's musical heritage.