Citizens of Canada can travel to Belize without the need for a visa. However, proof of negative PCR (coronavirus) test results and a Health Declaration will be essential for entry. The Health Declaration can be filled out on iVisa.com's website.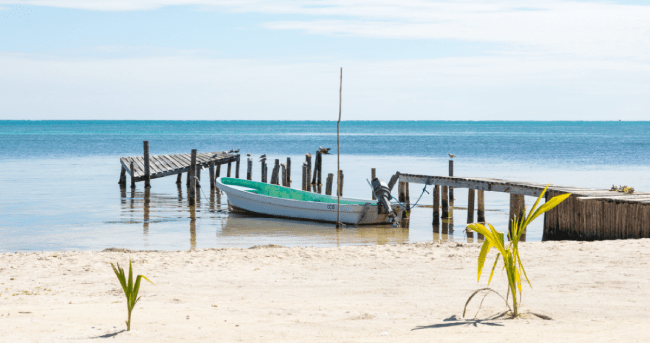 Get your Health Declaration 100% online here.
When you get to Belize please seek the Tourism Gold Standard seal before choosing a tour operator, restaurant, gift shop, or accommodation. These are the establishments following all safety guidelines against coronavirus.
How can I get a Health Declaration with iVisa.com?
First, Fill out the application form in iVisa.com with all your personal and travel details.
Second, Payment. Choose a processing speed (see FAQs below). Payment methods: credit/debit card or a PayPal account.
Third, Upload essential documents. For example scanned passport, picture, etc.).
Fourth, Receive your Health Declaration in your email. A QR code and trip number (TRIP) will be generated automatically for you to display to health screeners at Belize's airport.
Why Apply in Advance?
We recommend you send your request ahead of time to avoid setbacks. Every trip requires prior preparation. Take advantage of the opportunity iVisa.com is offering you. Applying late could cost you additional time and money. Avoid last-minute frustrations.
Frequently Asked Questions
Do citizens of Canada need a visa to enter Belize?
No, at this time citizens of Canada do not need a visa to enter Belize for short-stay tourism reasons.
What is a Health Declaration?
It's a mandatory health document to travel to Belize. Every traveler needs to fill it out within 72 hours before the trip. This is how citizens of Canada can enter Belize during coronavirus.
How long may a citizen of Canada remain in Belize with the Health Declaration?
Citizens of Canada may remain for up to 21 days after arrival on a Single Entry.
Are health screeners requiring proof of negative PCR (coronavirus) test results in Belize's airport?
No, there are no testing requirements in Belize.
Do citizens of Canada need to quarantine when they arrive in Belize?
No, unless you receive a positive coronavirus test result. If that's the case, you will be taken to self-isolation for a minimum of 14 days at your own expense. Another way of how citizens of Canada can enter Belize during coronavirus.
Do I need a COVID vaccine or vaccination certificate to enter Belize?
No, you don't. As of today, COVID vaccination passports or certificates are not a mandatory to enter Belize. Since information may change quickly, we advise you to follow up on the latest Belize travel updates and/or contact your local embassy.
Has the government of Belize developed a coronavirus tracking app?
Yes, it is called the "Belize Travel Health App". Please download and input your trip information. This should be done within 72 hours before you travel to Belize. It is how citizens of Canada can enter Belize during coronavirus.
What are iVisa.com's processing speeds and rates?
Standard >

USD $80.99

(

24 hours

).
Rush >

USD $132.99

(

8 hours

).
Super Rush >

USD $195.99

(

4 hours

).
Can I trust iVisa.com to handle my travel documentation?
Certainly! The iVisa.com virtual platform is governed by strict online security measures.
Who do I reach in case I have further questions?
You can contact our support team who will be ready to answer your questions about how citizens of Canada can enter Belize during coronavirus.
iVisa.com Recommends
MOUNTAIN PINE RIDGE
This nature reserve is based in the Cayo district in Belize. It was created in 1944 with the purpose of protecting the native Belizean pine forests that covered most of its grounds being the Honduras pine and broadleaf forest its predominant flora. Its highest peak is Baldy Beacon with an altitude of 1,017 m (3,336 ft).
The park is inhabited by a wide amount of animal species like tapir, cougar, jaguar, ocelot, White-nosed Coatis, Orange-breasted Falcons, Acord Woodpeckers, Rufous-capped Warbler, Crossbill, Pine Siskin, Stygian Owl, and Eastern Bluebird.
Most visitors come to this park to escape from city noise and stress and get closer to nature. When you go please make sure you bring water, sunscreen, hat, bug repellent, swimsuit, water shoes, change of clothes, towels, and snacks.
Main attractions
Hidden Valley Falls (1,000 Foot-Falls; the largest fall of Belize and the Central American region)
Rio Frio Cave (a quarter-mile cave; considered one of the best-caving systems throughout Belize)
Macal River
Big Rock Falls (a 150-foot (46m) waterfall)
Rio On Pools waterfall
Things to do:
Swimming in river water pools
Cave exploring
Bird and wildlife watching