Citizens of France may travel to Belize without carrying a tourist visa. They will require some other documents like proof of negative PCR (coronavirus) test results and a Health Declaration in order to enter Belize territory. The Health Declaration is available for you on iVisa.com's website.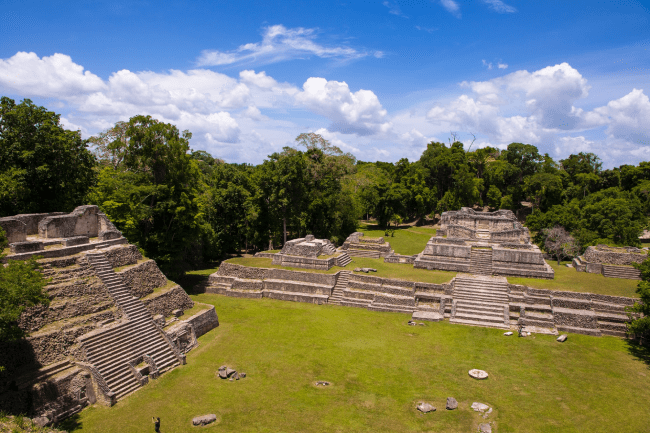 Click here to fill out your Health Declaration 100% online.
Once in Belize, it is recommended that citizens of France only purchase services provided by Gold Standard seal establishments. This includes tour operators, restaurants, gift shops, and places to stay. These are the businesses following all safety rules against coronavirus.
How could I get a Health Declaration with iVisa.com?
First, Fill out the application form in iVisa.com with all your personal and travel info.
Second, Make the payment. Determine handling speed (see FAQs below). Paying options include a credit/debit card or a PayPal account.
Third, Upload critical documents. Scanned passport, picture, etc.
Fourth, Receive your Health Declaration in your email. A QR code and trip number (TRIP) will be generated for you to manifest to health screeners personnel at Belize's airport.
Apply in Advance
We suggest you forward your request as soon as possible to avoid last-minute disappointments. Each journey you make requires a planning phase and iVisa.com may definitely help if you send your application on time. Remember that a delayed application could cause many headaches and frustration, especially if the processing team returns it for corrections.
Frequently Asked Questions
What is a Health Declaration?
It's an obligatory health document for travelers who wish to enter Belize. It must be fulfilled within 72 hours before the trip. The first way of how citizens of France can enter Belize during coronavirus.
How much time can I stay in Belize with the Health Declaration?
Citizens of France may stay up to 21 days after arrival on a Single Entry.
Are proof of negative PCR (coronavirus) test results imperative for entry to Belize?
No, there are no testing requirements in Belize.
Is it necessary that I quarantine upon arrival in Belize?
No, except when you have a positive coronavirus test result which will imply self-isolation for a minimum of 14 days at your own expense. That is how citizens of France can enter Belize during coronavirus.
Do I need a COVID vaccine or vaccination certificate to enter Belize?
No, you don't. As of today, COVID vaccination passports or certificates are not a mandatory to enter Belize. Since information may change quickly, we advise you to follow up on the latest Belize travel updates and/or contact your local embassy.
Has the government of Belize developed a coronavirus tracking app?
Yes, the "Belize Travel Health App" must be downloaded on your cellphone, and filled in with all your travel information 72 hours before your visit to Belize. Another way of how citizens of France can enter Belize during coronavirus.
What are iVisa.com's processing speeds and expenses?
Standard >

USD $65.99

(

24 hours

)
Rush >

USD $122.99

(

8 hours

)
Super Rush >

USD $167.99

(

4 hours

)
Can I count on iVisa.com to orchestrate my travel documentation?
Absolutely! iVisa.com has an online security system already established in order to provide a high-quality service in terms of information protection.
Who do I contact in case I have additional questions or concerns?
Our customer support division is available 24/7 to answer all your questions and resolve any doubts you may have regarding how citizens of France can enter Belize during coronavirus.
iVisa.com Recommends
THE FIVE BLUE SHADES OF THE LAKE
The Five Blues Lake National Park is a 10-acre rainforest reserve that gets its name from its five different shades of blue. It features a self-guided trail, a small visitor center (open daily from 8 am to 4 pm), and a camping zone. Both mountain bikes and kayaks are available for rental. There are several accommodation choices nearby in St. Margaret's village where you might hire a local tour guide to take you to this natural wonder.
Five Blues Lake is 200 feet deep. More than 200 species of birds have been seen in this ecosystem along with 20 different species of bats. The lake itself is a habitat for two fish species: the Bay Snook and the Tuba.
You can either swim on the lake or go on a kayak tour through its calm streams. Another choice is to hike the forest trails that will bring you to its many caves and sinkholes paths. If you love wild orchids then you will feel overjoyed to see Orchid Island on the eastern edge of the lake.