Visa Policy for Benin
The Benin Visa Policy is a set of regulations that determines who can enter this country without a visa and who must apply for a visa to gain entry upon arrival. To this day, 60 countries are visa-free, and most of these countries are from Africa, meaning that most African citizens can stay in the Republic of Benin for up to 90 days.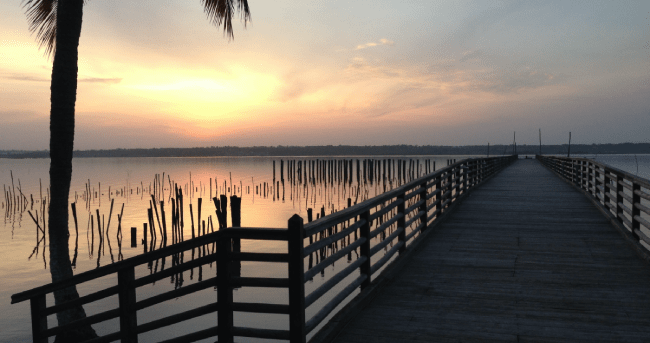 Citizens from some Southeast Asian territories, Israel and Haiti can also enter Benin visa-free if it is for a short stay. As for the maximum stay allowed, it varies from 14 days to 90 days depending on the traveler's nationality.
The rest of the foreign citizens will need one of the different visa types that the Benin government has launched. 140 countries worldwide can [apply for a Benin eVisa] through an easy-to-use online form, while others will have to visit a diplomatic mission to obtain a Consular or Embassy Visa. The electronic visa for Benin can be used for single or multiple entries depending on the traveler's needs, and it allows the applicant to stay in the country for 30 or 90 days. This document can be used for different purposes, including business and transit.
For longer stays or a work permit, it is necessary to apply for another type of visa, which is available at a Benin embassy or consulate.
More information about the Benin Visa Policy is available in the lines below, including which documents are necessary depending on the traveler's nationality.
Tourist Visa Policy for Benin
The Benin visa laws allow at least 55 countries to enjoy a short visa-free stay for tourism. Contrary to that, up to 200 countries must get a tourist visa to enter Benin regardless of the intended length of stay.
The good news is that 140 nationalities can easily get a Benin eVisa online so that the traveler does not have to visit an embassy in person to submit the visa application.
The Benin eVisa is an official part of the Benin Visa Policy, and it can be obtained by filling in an effortless online form. The applicant only needs basic information and items, including a valid passport and an email address. Once the visa is approved, usually, within a few business days, the traveler gets the Benin e-Visa through an email.
To travel to Benin for longer stays, it is recommended to apply for a visa at a consulate or embassy. Only 45 countries need a consular visa obligatorily to enter the Republic of Benin, regardless of the intended stay.
To see more details about the Benin Visa Policy, we recommend reading the following information.
Learn more about the Benin Visa Policy or Apply here.
Benin eVisa
Benin allows 140 nationalities to apply for a Benin electronic visa and avoid the need to experience the long and dull process of applying for a visa from an embassy or consulate.
The e-Visa program was implemented by the Beninese government to speed up the process of getting either a tourist, business, or transit visa to enter the country. This eVisa application can be performed within a few minutes by filling in an easy-to-understand application form.
To apply for this document, the applicant only needs to have basic items, including a passport with at least 6 months of validity, an email address in use, and a valid payment method to pay for the fees (it can be Paypal or a debit/credit card).
After the applicant gets the approved eVisa, he or she should print a copy and hand-sign it so that the document can be shown upon arrival, especially if the Beninese authorities ask for it.
This eVisa can be used with a single or multiple entries, and it allows the traveler to stay in the country for either 30 or 90 days depending on her or his nationality However, if the traveler wishes to stay in Benin for a longer stay, it will be mandatory to apply for another type of visa at a consulate or embassy.
These are the countries that are eligible for a Benin eVisa according to the current Benin Visa Policy:
Afghanistan
Albania
Andorra
Antigua and Barbuda
Argentina
Armenia
Australia
Austria
Azerbaijan
Bahamas
Bahrain
Bangladesh
Barbados
Belarus
Belgium
Belize
Bhutan
Bolivia
Bosnia and Herzegovina
Brazil
Brunei Darussalam
Bulgaria
Cambodia
Canada
Chile
China
Colombia
Costa Rica
Croatia
Cuba
Czech Republic
Denmark
Dominica
Dominican Republic
Ecuador
El Salvador
Estonia
Federated States of Micronesia
Fiji
Finland
France
Georgia
Germany
Greece
Grenada
Guatemala
Guyana
Honduras
Hungary
Iceland
India
Indonesia
Iran
Iraq
Ireland
Israel
Italy
Jamaica
Japan
Jordan
Kazakhstan
Kiribati
Kuwait
Kyrgyzstan
Laos
Latvia
Lebanon
Liechtenstein
Lithuania
Luxembourg
Macau
Macedonia
Malaysia
Maldives
Malta
Marshall Islands
Mexico
Moldova
Monaco
Mongolia
Montenegro
Myanmar
Nauru
Nepal
Netherlands
New Zealand
Nicaragua
North Korea
Norway
Oman
Pakistan
Palau
Palestinian Territory
Panama
Papua New Guinea
Paraguay
Peru
Philippines
Poland
Portugal
Qatar
Republic of Cyprus
Romania
Russian Federation
Saint Kitts and Nevis
Saint Lucia
Saint Vincent and the Grenadines
Samoa
San Marino
Saudi Arabia
Serbia
Singapore
Slovakia
Slovenia
Solomon Islands
South Korea
Spain
Sri Lanka
Suriname
Sweden
Switzerland
Syrian Arab Republic
Taiwan
Tajikistan
Thailand
Timor-Leste
Tonga
Trinidad and Tobago
Turkey
Turkmenistan
Tuvalu
Ukraine
United Arab Emirates
United States
Uruguay
Uzbekistan
Vanuatu
Vatican City
Venezuela
Vietnam
Yemen
Embassy or Consular Visa Required
At least 50 countries have to apply for a Consular Visa to enter Benin. This is also a mandatory document if the traveler wishes to enter Benin for work, study, or residential purposes.
The intended stay that an embassy visa for Benin allows the applicant to spend in the nation, and also the validity, vary depending on the visa type required. In other words, the maximum stay allowed can vary from person to person, especially if the visa is for a specific reason, like studying or seeking paid work.
This visa is harder to get than the electronic version. For the consular visa, it is obligatory to schedule an appointment at a diplomatic mission in Benin. It can be done at the nearest Benin consulate or embassy.
The visa application is in person l and it can take a few weeks before approval, which is why it is recommended to prepare for it with enough time before traveling to Benin.
To see which nationalities need this type of visa, we recommend checking our homepage.
Other Visa Information for Belgium
According to the Benin Visa Policy, travelers from all the other African countries, do not have to get a visa to visit Benin thanks to the reciprocal visa-free agreements. These agreements are known as the Economic Community of West African States (ECOWAS) and the West African Economic and Monetary Union (UEMOA).
Visitors from the African countries can stay in Benin for up to 90 days (3 months). However, for longer stays, a visa will be mandatory.