Bermuda is the paradise for international visitors. Pristine water, fabulous weather and just a relaxing feeling all around. Unfortunately, due to the coronavirus pandemic, Bermuda authorities decided to closed its borders in order to prevent further cases within the island. But since July 1st, 2020 we got some amazing news! Bermuda is welcoming international travel again and now you get to enjoy your summer on this incredible heaven.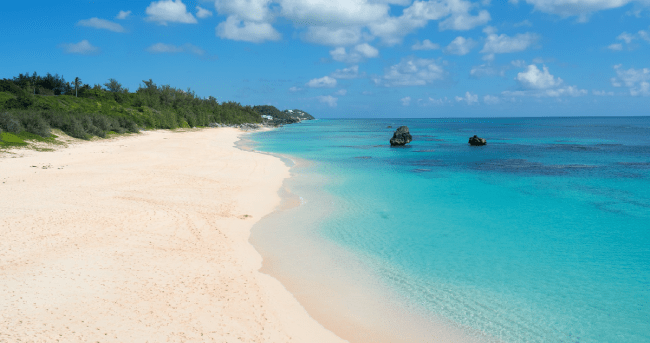 As a citizen of the United Kingdom you are more than welcome into Bermuda but be aware you will need to follow certain health guidelines to continue to be safe and keep secure the Bermuda population. You will essentially have to go through the Bermuda Travel Authorization.
The Travel Authorization process will allow you a smooth entrance to Bermuda and enjoy your holiday to the fullest. You might have some questions about this document so keep on reading our FAQS to find out more.
Frequently Asked Questions by UK citizens
What is the Bermuda Travel Authorization?
The Bermuda Travel Authorization is a mandatory application for any UK citizen or international traveller arriving in Bermuda. The Bermuda government has established a set of rules for health control purposes and nobody is exempt. This is the only procedure you will have to follow to enjoy your time in Bermuda and as a way to keep you safe from coronavirus.
Do I need a COVID vaccine or vaccination certificate to enter Bermuda?
No, you don't. As of today, COVID-19 vaccination passports or certificates are not mandatory to enter Bermuda. Now if you are a COVID-19 vaccine certificate holder, you will only need to follow a quarantine until you receive a negative result in your arrival PCR test.

Accepted vaccines are Pfizer BioNTech, AstraZeneca, Serum Institute of India, Jansen/Johnson & Johnson, Moderna Sinopharm/BIBP Sinovac. Mixing of vaccines is accepted.

You are considered vaccinated if all doses of a vaccine against SARS-Cov-2 have been administered for at least two weeks before traveling.
What information is included in the Travel Authorization?
The Bermuda Travel Authorization will request UK citizens for personal details, health-related questions, passport data and other information relevant for the Bermuda government. All the information provided will be used to evaluate your current health condition and the Travel Authorization will also include a COVID-19 test upon arrival.
Do I need to take a PCR COVID-19 test before traveling to Bermuda?
COVID test prior to arrival: PCR within 4 days.
COVID tests after arrival: Unvaccinated travelers will be tested on arrival and day 13. Fully vaccinated travelers will be tested on arrival, day 4 and day 10.
COVID test exemptions: Children under 2
Do I have to quarantine once I arrive in Bermuda?
Self-isolation requirements: 14 days at home for unvaccinated travelers. Fully vaccinated travelers must quarantine at home until receipt of negative arrival test result.
How long is the Travel Authorization valid?
Your Travel Authorization will only be valid for the dates confirmed in your application. If by any chance you change your itinerary or stay longer than expected, you will need to ask for a new Travel Authorization with the new valid dates.
Check your travel dates and request here.
What information iVisa.com needs for my application?
Our application will be made simple for you and we will request just the information essential for the Bermuda authorities as well as the following:
A passport scan with a clear view of your photo and personal information.
A valid email address, we will answer you through email so this is very important.
A payment option, you can pay with a Paypal account or use your credit/debit card.
Which is the time to process my Travel Authorization?
iVisa.com works around the clock to get your requirements ready, for this reason, you have three options to choose from:
Standard service, use iVisa.com regular service and get the minimum charge for it.
Rush service, choose the rush option and the process will be done in a very short time.
Super rush service, your trip is happening very soon and you need your document now, get our super rush choice.
Ready to start your application? Start your Travel Authorization by applying here.
Can you detail the application process with iVisa.com?
iVisa.com manages a simple online form to get your application process started soon. Please, go through the following steps with us:
First: write down all the information requested and select the processing time of your preference.
Second: give the last look at your information and pay attention to any mistakes. Decide a payment method either with credit/debit card or with a Paypal account.
Third: attach a scan of your passport and submit the full form.
Although our process seems simple we want to provide you with extra help from our customer service team, you can reach them at any time with your inquiries.
Is iVisa.com a safe option?
Yes! Our team works alongside the safest procedures and ensures the transparency of the applications. Even without a direct connection to the Bermuda government, iVisa.com knows profoundly all sorts of applications to entry Bermuda during coronavirus. We have a large list of satisfied customers who share their opinions here, check them out!
I want to have more information, whom should I contact?
We have a full group of support agents waiting on your message to solve any doubts about your application. You can chat with them and get any doubts out of the way.
Don't think any longer to apply for your Travel Authorization, the time to travel to Bermuda is now!