If you are traveling to Bolivia soon, you need to acquire the Passenger Locator Form. Luckily, iVisa.com offers an online application for this travel document. We have the simplicity, speed, and security to help you! We know all about the Bolivia COVID-19 Entry Requirements.
We are aware that traveling has become more difficult due to COVID-19 restrictions. Still, we know that visiting Bolivia will be a unique experience. Continue learning all about the Bolivia COVID-19 Entry Requirements with us.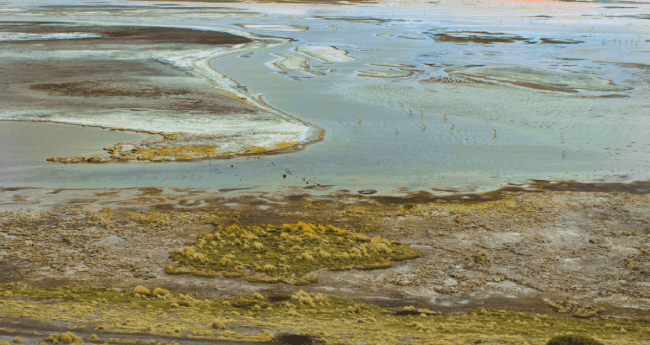 How can I get the Passenger Locator Form?
Head to the application page.
Complete all the required information.
Our team will check your details and get in touch if they need more information.
Receive the travel document in your email inbox.
Print and show the Passenger Locator Form at your arrival in Bolivia.
Get the Passenger Locator Form now!
Apply In Advance
Frequently Asked Questions
What is the Passenger Locator Form?
The Passenger Locator Form is a mandatory document for any international traveler entering Bolivia. This health document allows Bolivian authorities a better control of the COVID-19 spread.
Besides, travelers must bring negative COVID-19 RT-PCR test results that should have been taken according to the following guidelines:
COVID test prior to arrival: PCR within 72 hours.
COVID test after arrival: Unvaccinated travelers will be tested on arrival.
COVID test exemptions: Children under 6.
In case you present COVID-19 symptoms at your arrival, Bolivian authorities can request you to complete a quarantine period.
Go for the Passenger Locator Form!
Do I need a COVID vaccine or vaccination certificate to enter Bolivia?
No, you don't. As of today, COVID vaccination passports or certificates are not a mandatory to enter Bolivia. Now if you are a COVID vaccine certificate holder, you won't need to follow a quarantine. You are considered vaccinated if all doses of a vaccine against SARS-Cov-2 have been administered for at least two weeks before traveling.
Since information may change quickly, we advise you to follow up on the latest Bolivia travel updates and/or contact your local embassy.
Do I need to quarantine on arrival to Bolivia?
Quarantine requirements: Unvaccinated travelers must undergo further PCR testing within 72 hours of arrival and must quarantine until a negative test result is received.
Quarantine exemptions: Fully vaccinated travelers do not have to quarantine.
For how long can I stay in Bolivia with the Passenger Locator Form?
The health document is valid for 15 days. Travelers can stay a maximum period of 90 days, and they are allowed a single entry to Bolivia. Continue checking all about the Bolivia COVID-19 Entry Requirements.
What are the requirements?
Make sure to complete the online form with personal details. Also, you must have the following:
A valid passport with 6-month validity.
An email address to receive the health documentation.
A payment method, select between a Paypal account or a credit/debit card.
We can help you with the Bolivia COVID-10 Entry Requirements. Trust us!
Go to the application page now!
What are the processing times and fees?
Standard service:

USD 20.00

-

24 hours

.
Rush service:

USD 35.00

-

8 hours

.
Super Rush service:

USD 60.00

-

4 hours

.
Ready to travel? Then apply for the Passenger Locator Form.
How can I apply?
The process is simple. Follow these three steps:
Complete the application form and choose a processing time.
Check all your details and select a payment option between a Paypal account and a credit/debit card.
Attach any documents if required and submit your information.
Expect an email from us with the Passenger Locator Form. It's as easy as it sounds!
Can I trust iVisa.com?
Of course! We have been helping travelers for years with our trustable services. We have what you need. Our team has all the expertise to help you with the Bolivia COVID-19 Entry Requirements.
Explore the comments section and pick us for your Passenger Locator Form.
Where can I obtain more details?
If you have specific questions, we recommend contacting our support assistants who are available day and night. They know all about the Bolivia COVID-19 Entry Requirements.
Go to the application page now!
iVisa.com recommends
Bolivia is one of those hidden gems in South America. For this reason, we are ready to uncover all the incredible places you can visit in Bolivia. The Salt Flats in Uyuni is one of the most stunning sceneries in the world. The white landscape makes it seem like heaven. Make sure you bring enough outfits and imagination to make the most fantastic snapshots in this natural landscape. Explore Uyuni National Park, where you can indulge in the volcanoes, mountains, and desert. Also, check the flamingos that lay here to rest and eat.
Another atypical place in Uyuni is the Train Cemetery. These trains are reminiscent of a time when Bolivia used to have ports in the Pacific Ocean. Although the government abandoned them, you can obtain plenty of photos with this fabulous background. Besides, visit Copacabana in Lake Titicaca, the highest navigable lake in the world. Explore the Islands of the Sun and Moon, where locals are ready to receive you. The views of Lake Titicaca are worth the whole journey to Bolivia.
Go for the Passenger Locator Form and travel to Bolivia now! We promise that this trip will be unforgettable!