Visa Policy for Bolivia
The visa policy details for Bolivia explain the guidelines for foreign visitors who would like to enter the country. A visa is a travel document that authorizes a smooth entry to a country, in this case, Bolivia. Once you have a visa, you can stay for a determined time at your destination. Read carefully all about the Bolivia visa policy for a better understanding of traveling to Bolivia.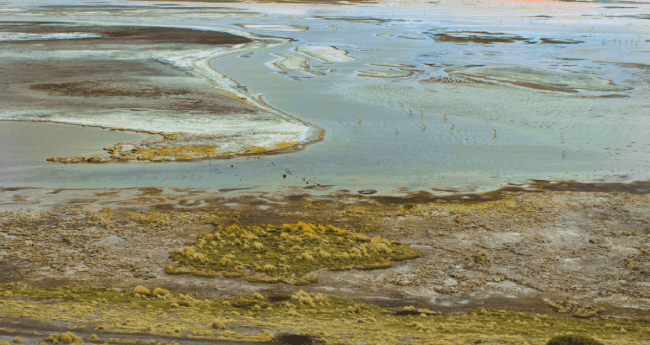 The Government of Bolivia has divided the visa policy into three big groups of countries. Some nationalities can access Bolivia without the need to apply for a visa. Others have the chance to acquire the visa upon arrival for a fee and a final group needs to obtain a visa before they land in Bolivia. According to what passport you have, you may end up in any of these groups. Bolivia even allows certain countries from South America to enter the country without a passport. In this case, you will only need your national ID. Make sure to check any international agreements your country could have with Bolivia.
Besides, you need to take into consideration the purpose of your visit and whether you want to stay for an extended period of time. If you desire to live and work in Bolivia, you will likely need to approach the Bolivian embassy to get a specific type of visa. Always make sure to have the right visa for the reason of your trip, so you don't have any issues with Bolivian authorities.
The Bolivia Immigration office can provide different visas according to different factors. These types of visas could be of transit, diplomatic, student, tourism, multiple (for business activities), among others for special cases. As you can see, there are plenty of opportunities for your next visit to Bolivia. Explore what you need to get your visa according to the Bolivia visa policy and plan your trip to Bolivia soon.
Continue checking all the information about the Bolivia visa policy in the following lines.
Tourist Visa Policy for Bolivia
If you want to enjoy your next holiday in Bolivia, you will need to check whether you need a tourist visa in advance. According to your nationality, you may be eligible for a Bolivian visa.
In 2007, the Bolivian Government approved a resolution about tourism visas for foreigners. According to the official document, there are three groups of countries that have specific guidelines. First, you have a group of countries that don't require a tourist visa to enter Bolivia. Still, these travelers could need a passport or ID to enter.
Then, you have another group of countries that can acquire the tourism visa upon arrival. Still, you will need to have the required documentation.
Finally, you have the group of countries that need to approach a Bolivian consulate or diplomatic representative to start the visa process. Bolivian authorities need to do a background check and other steps before granting this visa.
Any tourist visa for Bolivia lasts 90 days in one year. Once you are considered a tourist in Bolivia, you can't change your immigration status during your stay.
Tourist Visa on Arrival for Bolivia
According to the Bolivia visa policy, if your nationality is eligible to acquire a tourist visa on arrival in Bolivia, you need to do the following:
Fill out the form 'Declaración Jurada de Solicitud de Visa'
Have a passport with at least a 6-month validity.
Show proof of your yellow fever vaccine
Flight tickets for the round trip to and from Bolivia
Proof of address in Bolivia
Remember that your tourist visa allows you to stay up to 90 days in one year in Bolivia. Continue exploring more details about the Bolivia visa policy.
The countries that can have the visa on arrival for Bolivia are:
Albania
Antigua and Barbuda
Armenia
Algeria
Azerbaijan
Bahamas
Bahrain
Bangladesh
Barbados
Belarus
Belize
Benin
Bosnia-Herzegovina
Botswana
Brunei
Bulgaria
Burkina Faso
Burundi
Cape Verde
Cameroon
Central African Republic
Comoros
Cuba
Cyprus
Djibouti
Dominica
Dominican Republic
Egypt
El Salvador
Eritrea
Ethiopia
Equatorial Guinea
Fiji
Gabon
Gambia
Georgia
Ghana
Granada
Guatemala
Guinea
Guinea-Bissau
Guyana
Haiti
Honduras
India
Ivory Coast
Jamaica
Jordan
Kazakhstan
Kenya
Kyrgyzstan
Kiribati
Kuwait
Lesotho
Lebanon
Liberia
Macedonia
Madagascar
Malaysia
Malawi
Maldives
Mali
Malta
Marshall Islands
Morocco
Mauritius
Mauritania
Micronesia
Moldova
Mongolia
Montenegro
Mozambique
Myanmar
Namibia
Nauru
Nepal
Nicaragua
Niger
Oman
Palau
Papua New Guinea
Qatar
Republic of Korea
Romania
Russian Federation
Saint Kitts and Nevis
Samoa
San Marino
Saint Lucia
Saint Vincent and the Grenadines
Saint Tome and Prince
Saudi Arabia
Senegal
Serbia
Seychelles
Singapore
Sierra Leone
Solomon Islands
Sri Lanka
South Africa
Suriname
Swaziland
Tajikistan
Tanzania
Thailand
Togo
Tonga
Trinidad and Tobago
Tunisia
Turkmenistan
Tuvalu
Ukraine
Uganda
United Arab Emirates
United States
Uzbekistan
Vanuatu
Vietnam
Zambia
Zimbabwe
Confirm what other documents you will need before entering Bolivia. It's necessary to have the Passenger Locator Form. This mandatory document details your current health state.
Tourist Visa for Bolivia
The Bolivian Government has determined a group of countries that need to apply for a tourist visa before landing in Bolivia. You will need to comply with all these requirements:
Fill out the form 'Declaración Jurada de Solicitud de Visa' and attach a color photo without glasses. The photo should measure 4x4 centimeters and have a red background.
Show Police records
Have a passport with at least a 6-month validity.
Show proof of yellow fever vaccine
Show hotel reservation or letter of invitation.
Flight tickets for the round trip to and from Bolivia
Proof of enough funds for the stay.
For this procedure, Bolivian authorities will take 10 days to confirm whether you have been approved for the tourist visa or not. If your nationality belongs to this group of countries and you arrive at an entry point in Bolivia, authorities could allow your entry as long as you have all the paperwork. It's an exceptional case but it could be your lucky day!
The Bolivia visa policy is easy to understand just confirm beforehand if your country belongs to any of the categories mentioned.
The countries that can apply for a tourist visa for Bolivia are:
Afghanistan
Angola
Bhutan
Cambodia
Chad
Indonesia
Iraq
Libya
Pakistan
Nigeria
Syria
Iran
China
Taiwan
Democratic Republic of Congo
Laos
Rwanda
Somalia
Sudan
Timor-Leste
Yemen
Remember that you need to apply for the Passenger Locator Form before your trip.
Other Visa Information for Bolivia
Aside from the tourist visa, you could apply for other types of visas according to the purpose of your trip. Still, you will need to go to a Bolivia embassy or consulate to obtain them as they aren't available upon arrival or online. Keep checking more details about the Bolivia visa policy to confirm the procedures for these visas.
If you travel for business, go for a 'multiple' visa. In case you would like to study in Bolivia, you can apply for a student visa. Each one has its own benefits and advantages. The Bolivia visa policy is available for you and your trip plans to Bolivia.