America is well known for its variety, and with top travel destinations like Las Vegas and New York within its shores, it's easy to understand why so many US citizens choose to vacation at home. One attraction that might be hard to find in the United States, however, is an authentic safari. Elephants haven't roamed through the American continent for a while now, if ever, so the plains of Botswana have a definite attraction for travelers who are looking for information about the Botswana Visa for US Citizens.
US passport holders don't need to apply for a Botswana eVisa, but you can learn more about this stunning country in the FAQ section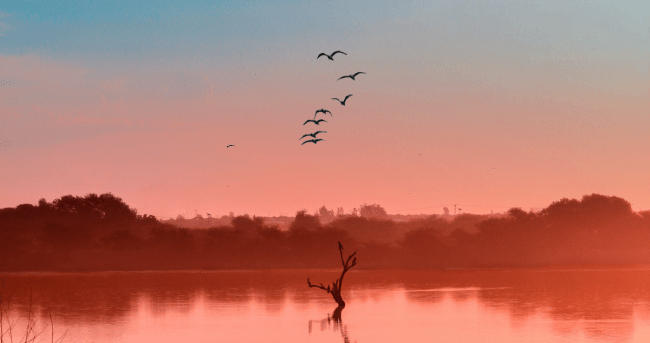 Frequently Asked Questions
What is the Botswana eVisa, and how do I apply for it?
Applying for a tourist visa sounds tricky, but the great news is that the team at iVisa.com has made it simpler than ever to get travel documents for destinations around the globe. Successful applications will receive an electronic visa by email, which can be shown to immigration authorities at the airport. Remember, now it's not necessary to apply in advance for the Botswana Visa for US Citizens, as travelers from the US can get a Visa on Arrival.
What documents do I need to apply?
Getting a Botswana Visa For US Citizens is a breeze, because since 12th August 2021, travelers from this country don't need to submit documentation in advance. Arrivals from other countries, such as India and Nigeria, will need to submit their form before traveling to Botswana. At iVisa.com, we require the following to process this visa:
Passport
Email address
Payment card for fee payment
Is there more than one processing speed available?
As globe-trotters ourselves, the iVisa.com team has experienced last-minute trips and document emergencies, so we know how valuable an express service can be. Travelers with future plans can make the most of our Standard processing option, whilst those in a hurry might be best to pick Super Rush. Either way, you'll receive a fantastic level of service.
Standard Processing Time:

USD $86.99

-

5 Business Days

Rush Processing Time:

USD $149.99

-

3 Business Days

Super Rush Processing Time:

USD $188.99

-

1 Business Day
Read on to learn more about the Botswana Visa for US Citizens
Can I trust iVisa.com to process my travel applications correctly?
Click on the customer feedback page if you'd like more clarification about the quality of service that you're likely to experience at iVisa.com. Thousands of happy travelers can't be wrong, so when you're finished scoping out their reviews, feel free to take a look at our application format.
Visit the blog page to read more updates on the Botswana Visa for US Citizens
Where can I learn more about the Botswana Visa for US Citizens?
We have a valued customer service team working behind the scenes to provide fast, easy-to-understand answers to any question or concern that might come to mind when you're processing your electronic visa form. No matter what time it is, day or night, our help desk is always staffed by an experienced travel document processing expert who can share their knowledge by email or chat.
iVisa.com Recommends
Botswana is a melting pot of vibrant cultures, wildlife, and beauty. One of the reasons it is so popular with American, British, and Australian tourists is the language that they all share: English! It is widely spoken in this southern African nation, although it's also common to hear locals speaking in Tswana. Communication won't be a problem, which is just as well because there's so much to do that you don't have time to get lost. Finding your way from one place to another can be difficult in public transport, as the infrastructure for tourism is targeted at visitors who enjoy the luxury experiences that this stunning country has to offer. Visit one of the biggest salt pans in the world. The Makgadikgadi Salt Pans stretch as far as the eye can see- a grand total of 22000 km sq. This former lake dried up thousands of years ago, and its magical, ethereal atmosphere makes it the perfect spot for photos. Allow iVisa.com help with your Botswana Visa For US Citizens application.