You may have heard the expression Botswana Visa Free Countries before and wondered what it meant. Is it the countries that don't need a visa to enter Botswana, or is it countries that citizens of Botswana can get a free visa to visit? Actually, in this context, it refers to the countries whose citizens can enjoy a trip to Botswana without the requirement to apply in advance. Rather than provide the full list here, we encourage readers to enter their data in the Visa Checker tool to discover their eligibility for the Visa on Arrival scheme.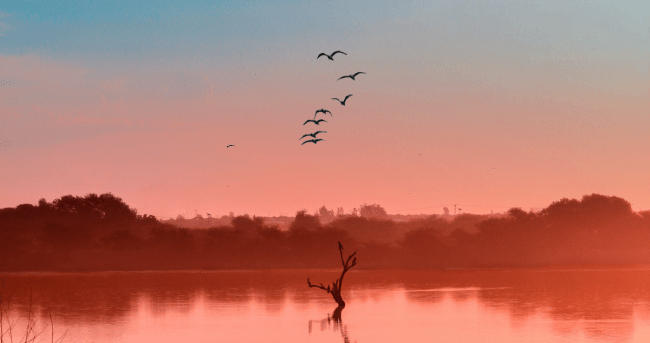 For all other types of queries, take a look at the FAQ section.
Frequently Asked Questions
What is the Botswana eVisa, and how do I apply for it?
This travel document works like a permit, so that when applicants enter their information onto the electronic application, the authorities can review their answers and provide a definitive answer whether they can visit this country. You can apply in a few places, but the easiest way to complete the form is on the iVisa.com platform. Our skilled visa professionals have created a user-friendly version that takes minutes to complete. Travelers from Botswana Visa Free Countries can get their Visa on Arrival.
What do I need to apply for this eVisa?
Except for arrivals from Botswana Visa Free Countries, applicants who are eligible to apply for this visa will be relieved to learn that the list of requirements is short when you apply at iVisa.com:
Passport.
Email address.
Payment card.
Will it cost a fortune to apply with iVisa.com?
Although the tourist visa is not necessary for travelers entering Botswana from Botswana Visa Free Countries, if you're transiting to a third country, then you might also need a Health Declaration. iVisa.com has budget-friendly fees, or you can splash out on an express Super Rush package if you've got no time to lose:
Standard Processing Time: USD 20.00 - 1 Business Day.
Rush Processing Time: USD 35.00 - 2 hours.
Super Rush Processing Time: USD 60.00 - 15 minutes.
Can I rely on the team at iVisa.com?
If you've ever taken the time to study our customer review section, you'll already know that we have assisted thousands of travelers in their application processes. Even if you're from one of the Botswana Visa Free Countries, you can benefit from our free Visa Checker tool to eliminate delays from your next vacation. You can trust our agents to provide the most up-to-date travel news.
Where can I learn more about Botswana Visa Free Countries?
No question is too small or trivial for our customer service team. Since they have so much experience dealing with international travel documents, they are in a great position to pass on their insight and make your visit go as smoothly as possible.
If you'd like to talk to us, simply send us a line via email or type a message on the chat page, and wait for an agent to get back to you.
iVisa.com Recommends
If you're visiting France, it can be useful to know a bit of French, the same goes for German in Germany- so likewise, when you're visiting Botswana, it can be helpful to know the country's first language…which is English! Many locals do speak Tswana as well, so if you have the opportunity to learn a few greeting words, it will always go down well. When it comes to packing for your visit, bear in mind that temperatures can really rise in the hotter months, whilst they drop rapidly at night in the cooler season. Don't assume that shorts and flip-flops will work all year round, and remember what every respectable safari-goer must have- a good hat.
When it comes to wildlife, Botswana is one of the best places in the world to see elephants, antelope, and hippos among other native species. Through responsible ecotourism, visitors to this quickly-developing country have been boosting the economy and supporting the conservation of animals whose numbers are dwindling around the world. A trip to Botswana is the perfect choice for tourists of all ages, so check whether you're from one of the Botswana Visa Free Countries, and if not, apply for your visa today at iVisa.com.