Visa Policy for Botswana
A visa policy determines the nationalities that need to get a visa before visiting a destination. It also details which countries have visa-free access. In this case, we will see the case of the Botswana visa policy.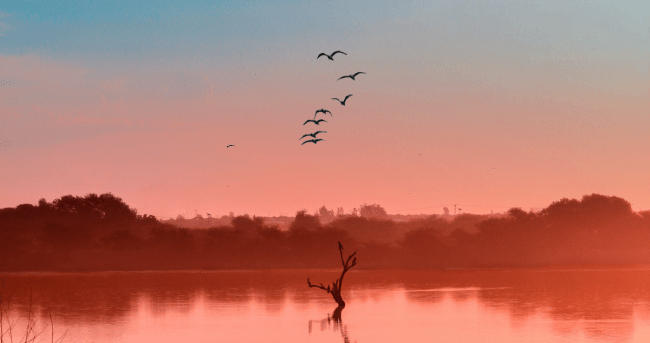 In general terms, Botswana Immigration authorities request all travelers to have a passport with at least a 6-month validity. This is mandatory for all incoming visitors, whether they need a visa or not. Currently, 100 nationalities don't need to apply for a visa to visit Botswana as long as they stay for a short period. This period shouldn't exceed 90 days within a year. Also, travelers can enter for tourism, business, or transit purposes.
Other nationalities outside these 100 ones will need to obtain a visa even if they want to stay for a short term or the reasons mentioned. We can confirm it's necessary to acquire a visa from a diplomatic government office. In this scenario, the applicant must request an appointment at a Botswana embassy or consulate.
The Botswana visa policy allows you to know all about the travel requirements before your trip, so you don't get any surprises as soon as you land in Botswana.
Tourist Visa Policy for Botswana
If you have decided to travel to Botswana for tourism purposes, you're on the right track. First, you need to identify whether your nationality requests a tourist visa. The Botswana visa policy is the perfect tool for this task. 140 nationalities around the world need to request a tourist visa to enter Botswana.
As stated before, if you're one of those travelers that needs a tourist visa to enter Botswana, you will need to approach an embassy or consulate to secure your visa before your trip. We recommend doing it as soon as possible because the diplomatic mission takes several weeks to process the documentation you will need to present.
Continue checking more information about the Botswana visa policy. It will allow you a better look at the requirements for your next trip.
Tourist Visa for Botswana
In order to have your tourist visa for Botswana, you need to follow the travel guidelines from the Botswana visa policy. First, we will detail the documents you must gather for your visa application:
Certified copy of the first two pages of your passport. It must be clear that the validity is a minimum of 6 months.
Two passport photos in color.
Cover letter explaining the purpose of the trip.
Flight tickets and accommodation details.
A re-entry permit to the country where the travel has stated that is resident (in case the country requests it).
Itinerary
Proof you will leave Botswana after your trip ends.
For the process, you need to contact any immigration office, embassy, or consulate so you can complete Form 1 (the visa application process). Take all the documentation and wait 7 working days for the outcome. After that period, you must pick up your approved letter to show that your visa has been granted.
The Tourist Visa for Botswana has the following fees:
USD 30 for a single entry, and you can stay a maximum of 1 month.
USD 50 for multiple entries and a 3-month stay.
According to all the activities you would like to enjoy in Botswana, choose the option that fits your travel needs. The Botswana visa policy always provides all the exact information for your news trip.
The countries that need to obtain a tourist visit for Botswana are:
Afghanistan
Aland Islands
Albania
Algeria
American Samoa
Andorra
Anguilla
Antarctica
Angola
Armenia
Aruba
Azerbaijan
Bangladesh
Belarus
Benin
Bermuda
Bhutan
Bolivia
Bonaire
Bosnia Herzegovina
British Indian Ocean Territory
British Virgin Islands
Burkina Faso
Burundi
Cambodia
Cameroon
Cape Verde
Cayman Islands
Central Africa Republic
Chad
China
Christmas Islands
Cocos Islands
Colombia
Comoros
Congo (Dem. Rep.)
Congo (Rep.)
Cook Islands
Curacao
Djibouti
Ecuador
Egypt
El Salvador
Equatorial Guinea
Eritrea
Ethiopia
Falkland Islands
Faroe Islands
Fiji
French Guiana
French Polynesia
Gabon
Georgia
Ghana
Gibraltar
Greenland
Guadeloupe
Guam
Guatemala
Guernsey
Guinea
Guinea-Bissau
Haiti
Honduras
India
Indonesia
Iran
Iraq
Ivory Coast
Jersey
Jordan
Kazakhstan
Kyrgyzstan
Laos
Lebanon
Liberia
Lybia
Macau
Macedonia
Madagascar
Mali
Marshall Islands
Martinique
Mauritania
Mayotte
Moldova
Mongolia
Montenegro
Montserrat
Morocco
Myanmar
Nepal
New Caledonia
Nicaragua
Niger
Nigeria
Niue
Norfolk Islands
North Korea
Northern Mariana Islands
Pakistan
Palestinian Territory
Panama
Philippines
Pitcairn Islands
Puerto Rico
Reunion
Rwanda
Saint Barthelemy
Saint Helena
Saint Martin
Saint Pierre and Miquelon
Sao Tome and Principe
Senegal
Serbia
Sint Maarten
Somalia
South Georgia and the South Sandwich Islands
Sri Lanka
Sudan
Suriname
Svalbard and Jan Mayen
Syria
Taiwan
Tajikistan
Thailand
Timor-Leste
Togo
Tokelau
Tunisia
Turkmenistan
Turks and Caicos Islands
Ukraine
United States Virgin Islands
Uzbekistan
Vietnam
Wallis and Futuna
Yemen
Botswana authorities request a Health Declaration before entering the country. Make sure to have yours.
Other Visa Information for Botswana
Although we have only focused on tourist visas, the Botswana visa policy also provides details for business, employment, or investors.
For business, you will need to have a letter from the person inviting you from Botswana. Make sure to have a business profile in case you will establish a business in the country. For religious leaders, immigration authorities request certified copies of the ordination certificate. Present your work clearance if you stay for a month or more, meeting schedules, return visa, or residence permit for your country of residence. Besides, you will need to pay specific fees according to how many times you would like to enter Botswana. It could be single or multiple entries, and the visa validity. It can go from 3 months up to 1 year.
For employment, you need copies of work and residence permits, the letter confirming your contract or an offer letter, copies of your qualifications that justify your employment in Botswana.
In the case of investors, you will also need copies of residence and work permits and certified copies of trade license, company certificate, enterprise bank statements. The Botswana Government also provides fee alternatives according to how many times you would like to enter the country and the validity of the visa. It could be single or multiple entries, and the validity can go from 6 months up to 5 years.
Some final notes for your visa process:
There isn't a refund if your visa gets rejected.
It will take around 21 days for Botswana Immigration authorities to process your application
If they request a copy, it must be notarized, and the documents must be in English.
Malaria shots are advised.
Remember that the Botswana visa policy is all you need for your next trip to Botswana. We're sure you will have a smooth entry, as you can confirm with us what travel documents you need. Explore all the marvelous sites in Botswana and make sure to have the right documentation with you when entering the country.