African travelers making the journey to Botswana from Nigeria should carefully check the Botswana Visa Requirements for Nigerian Citizens prior to setting off on their trip. The reason for doing so is that all arrivals from this state will be asked to present a visa before entering the country. Nigeria hasn't yet made it onto the list of visa-free countries, so it is important to source this document in advance of the visit, whether it's for business, tourism or simply to meet friends or family.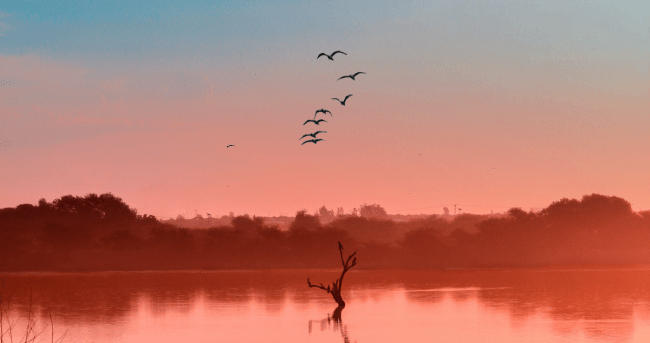 Frequently Asked Questions
What is the Botswana eVisa, and how do I apply for it?
The eVisa to enter Botswana is available online, which means applicants can save time, money, and effort by avoiding an appointment at the embassy. The online form is ideal for travelers who love to book last-minute trips, as it can be processed very quickly. To learn more about the Botswana Visa Requirements for Nigerian Citizens, dive into the resources on the iVisa.com Botswana country FAQ section
What documents do I need to apply?
One of the most important aspects of these requirements is a passport with validity for at least 6 months. At iVisa.com, our agents will need the following to process your form successfully:
Passport
Email address
A bank card
How much will I pay to get my eVisa at iVisa.com?
We strive for inclusivity, so rather than leave last-minute travelers in the lurch, we came up with Super Rush processing for emergencies:
Standard Processing Time:

USD $86.99

-

5 Business Days

Rush Processing Time:

USD $149.99

-

3 Business Days

Super Rush Processing Time:

USD $188.99

-

1 Business Day
You can rely on us to explain everything you need to know about the Botswana Visa Requirements for Nigerian Citizens
Can I trust iVisa.com when it comes to Botswana Visa Requirements for Nigerian Citizens?
The customer reviews page is the best place to read real feedback from other travelers, just like you, who put their faith in iVisa.com and had a smooth journey. If you're not sure about our service, we recommend that you take a look at it. When it comes to learning about these requirements, you're in the right place.
Where can I find out more information about the Botswana Visa Requirements for Nigerian Citizens?
We understand the difficulties involved in modern travel and international tourism. That's why our visa experts have the right skills and knowledge to talk you through the Botswana Visa Requirements For Nigerian Citizens, one step at a time. Getting in touch with us is easy. You can reach out to the customer service team via the chat page on the website, or alternatively email us at [email protected]. We'll reply as fast as we can, so if you don't hear from us immediately, don't worry, our agents will be working hard to find a solution to any problem you encounter.
iVisa.com Recommends
Now that you're feeling confident about meeting the Botswana Visa Requirements For Nigerian Citizens, you can start planning the finer details of your visit to this breathtaking region. To ensure that you arrive in comfort and style, make a list of the clothes you'll want to bring to this Southern African nation. Safari is often top of the list for a lot of visitors to this country, so the fact that animal prints are the height of fashion right now will be of great benefit to you. Blend into your surroundings in a giraffe print shirt or black and white zebra-style jacket. A wide-brimmed hat will protect you from the intense sun, while long sleeves will reduce the risk of sunburn. Clothing is also a wonderful souvenir idea, as you can pick up fantastic traditional outfits to take back to your friends and family. This sort of unique present is the gift that keeps giving, as your relatives will likely be inspired to visit Botswana themselves once they see the bright colors of their "khiba" (an apron worn by female natives) or "tshega" (loincloth worn by males in Botswana).